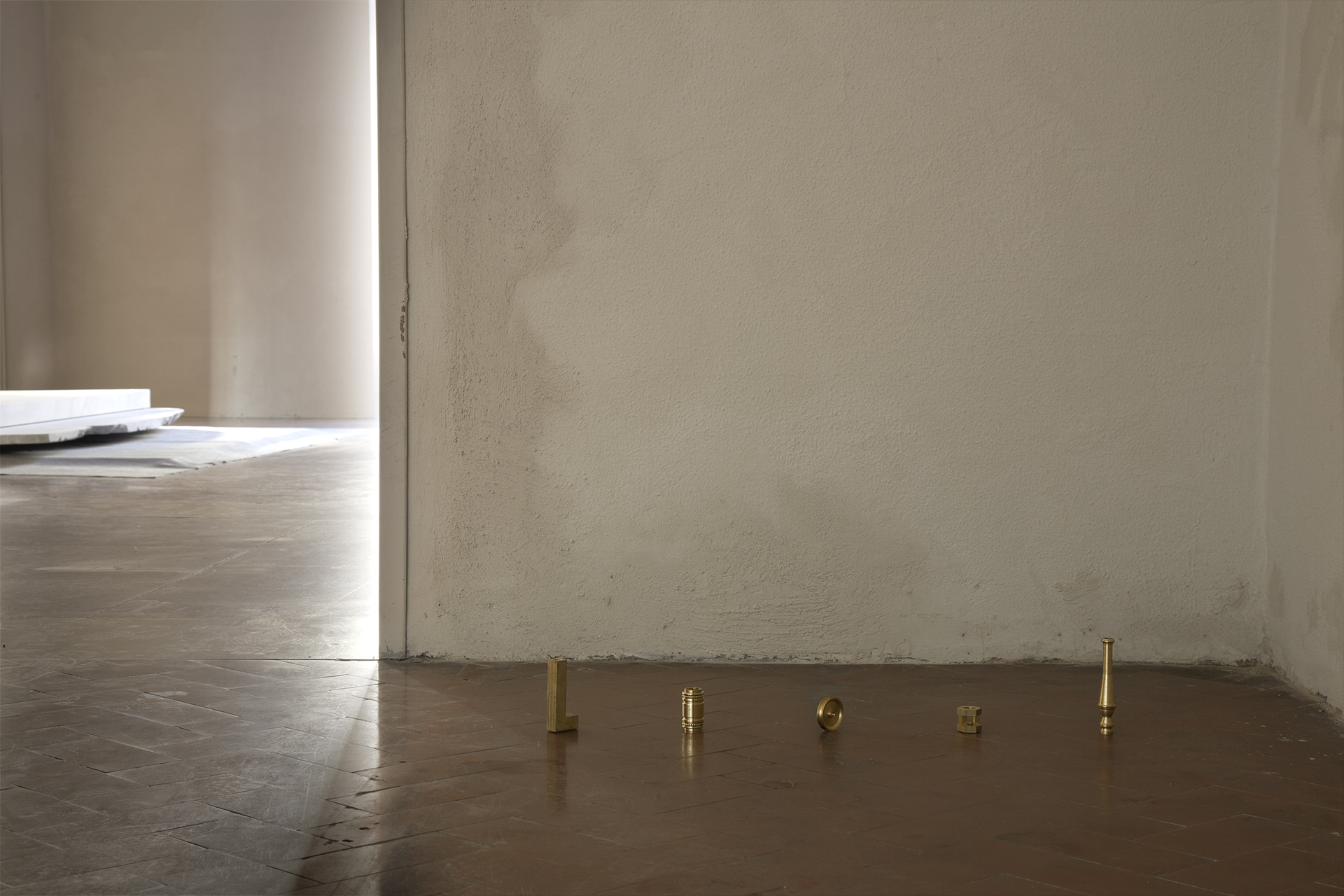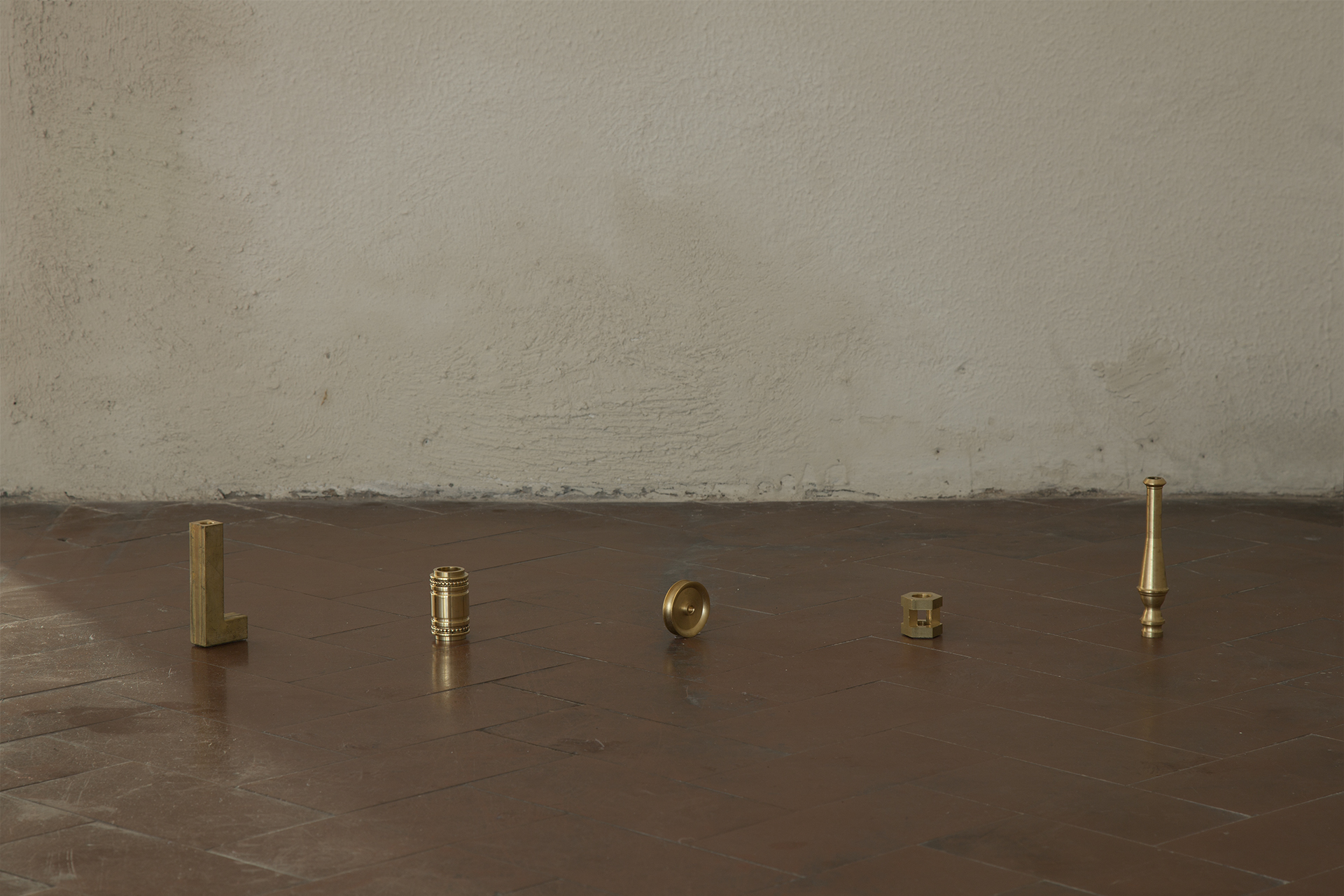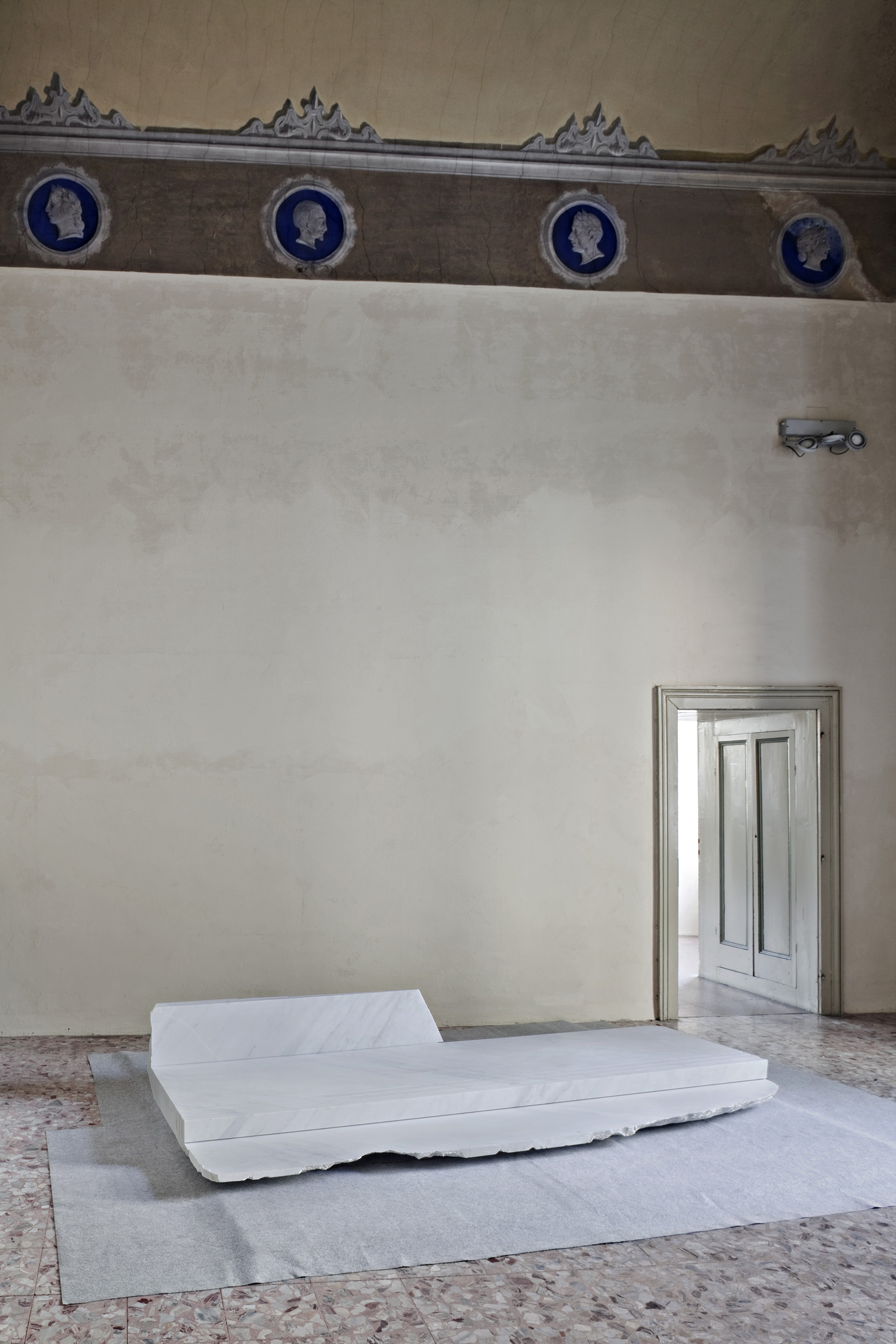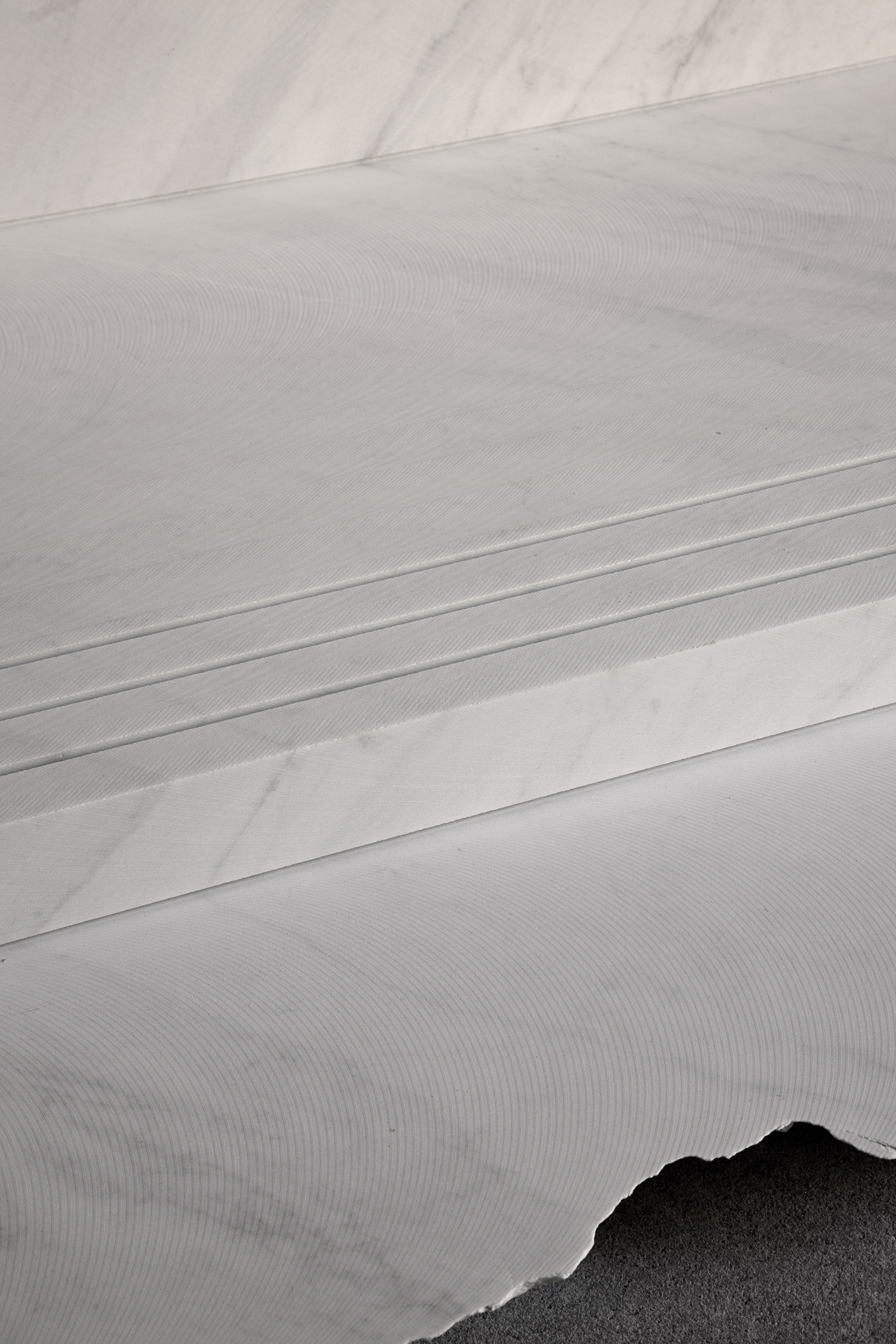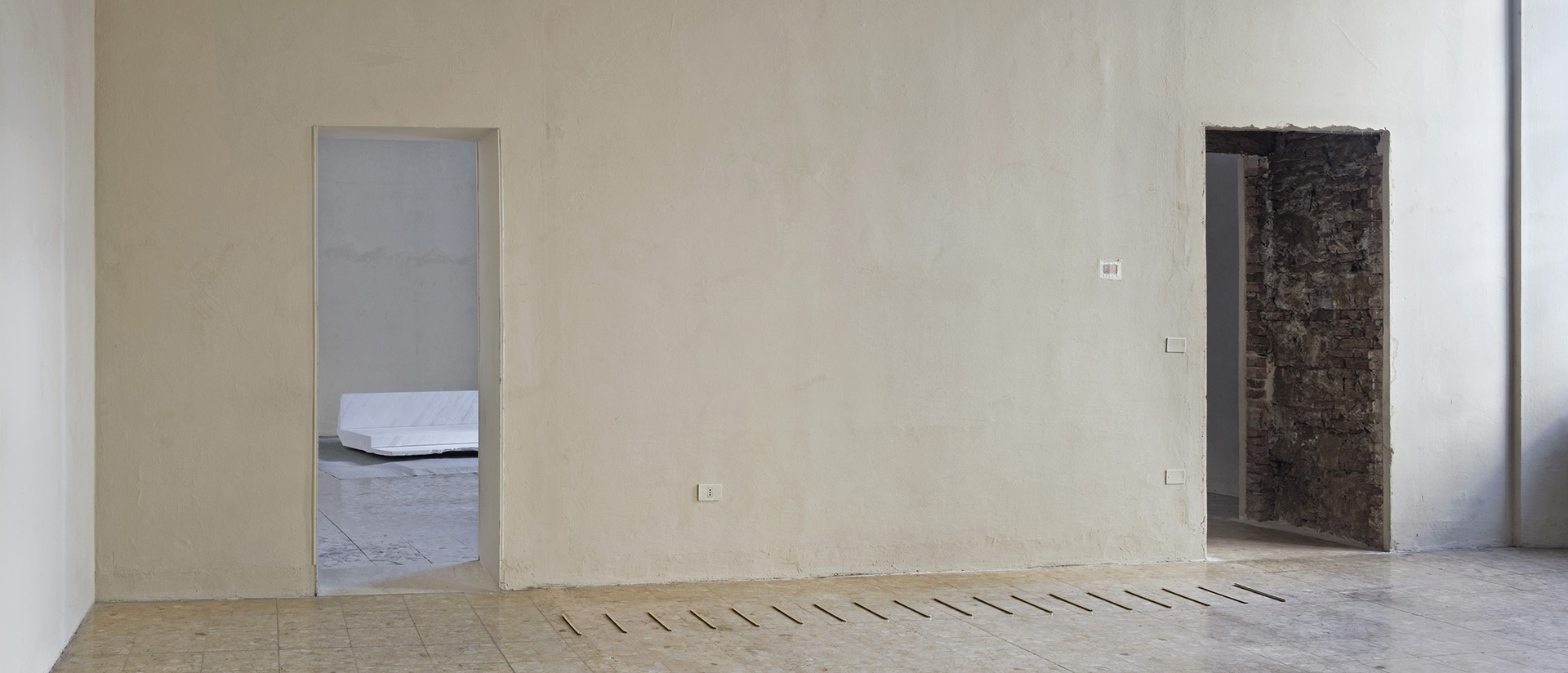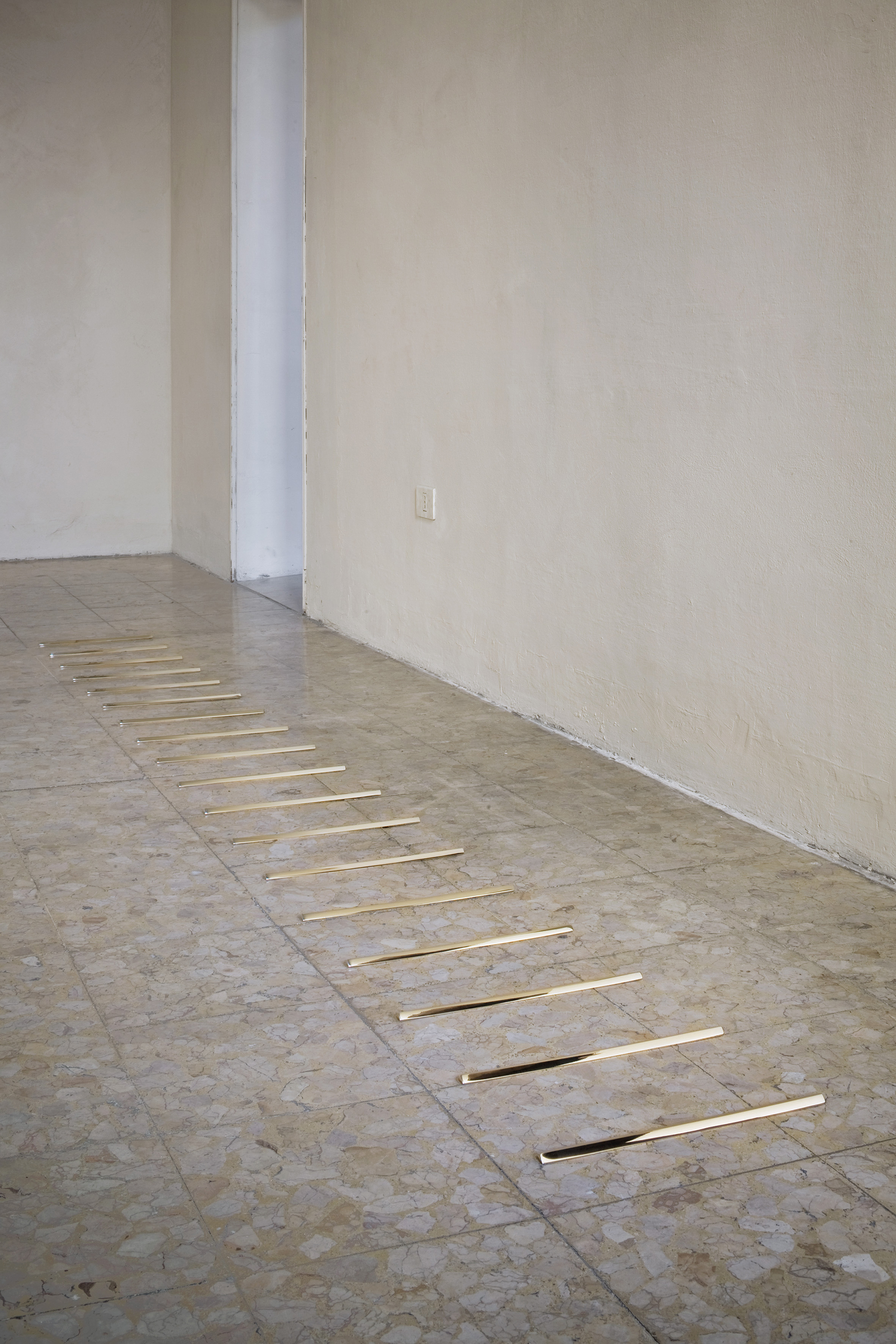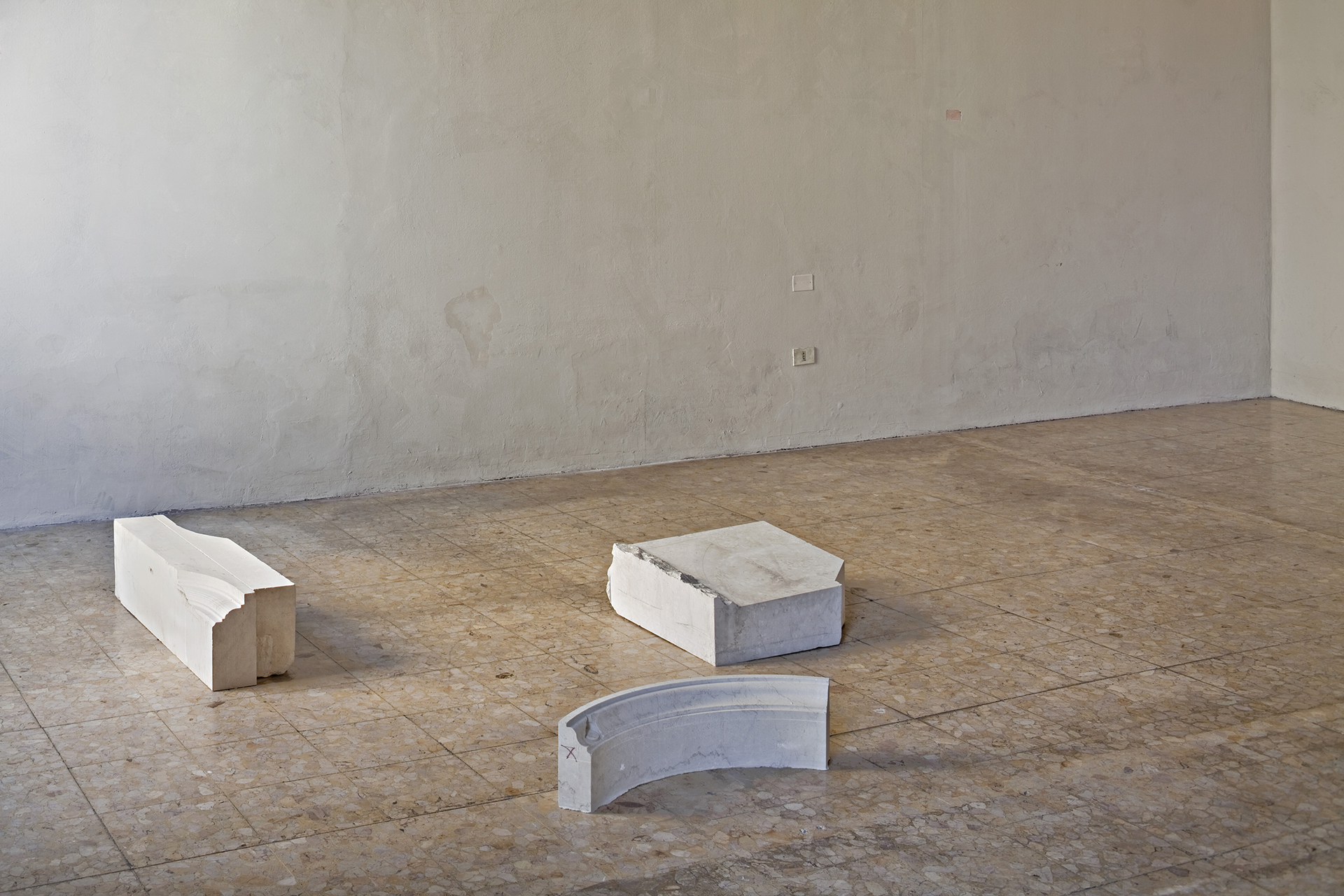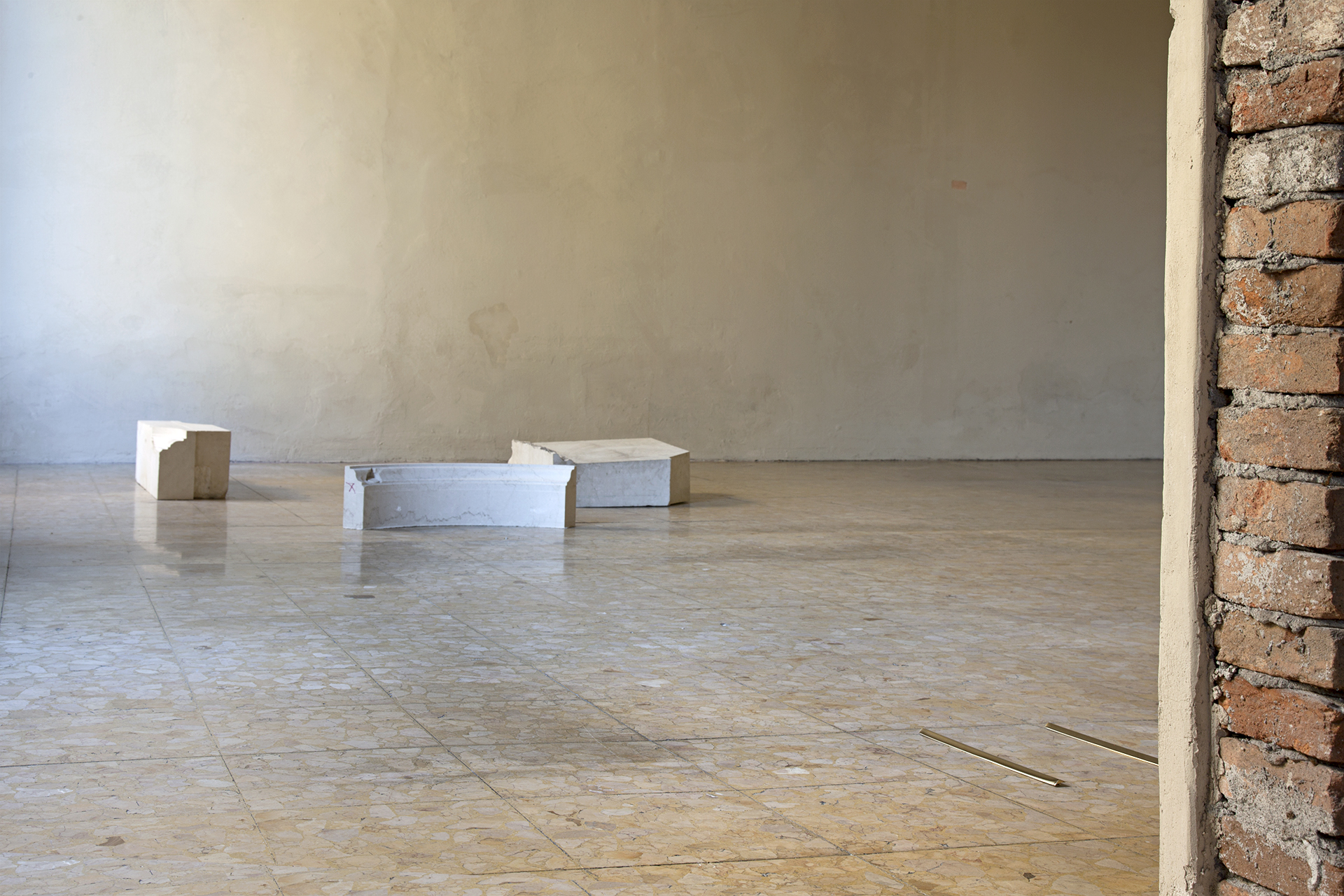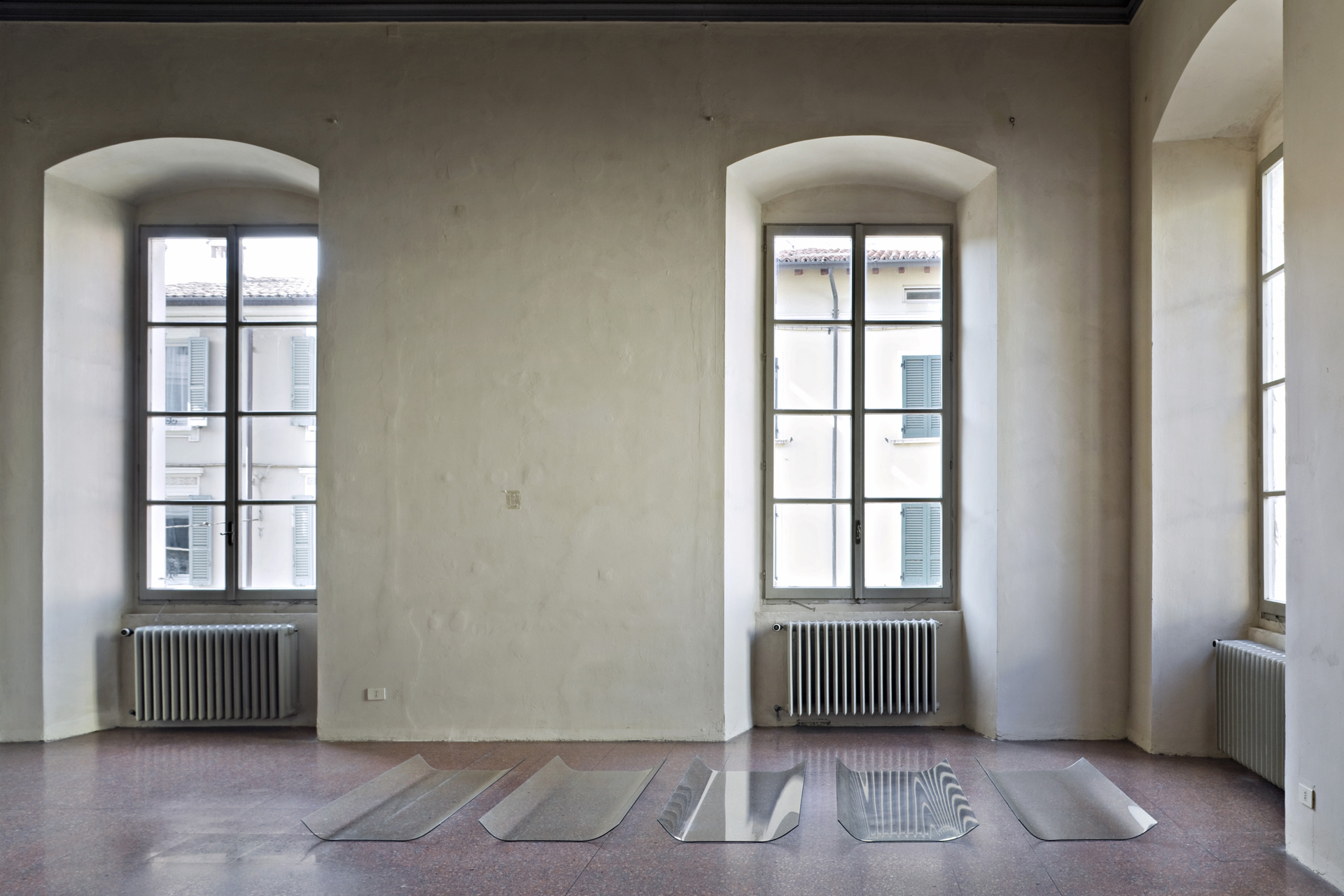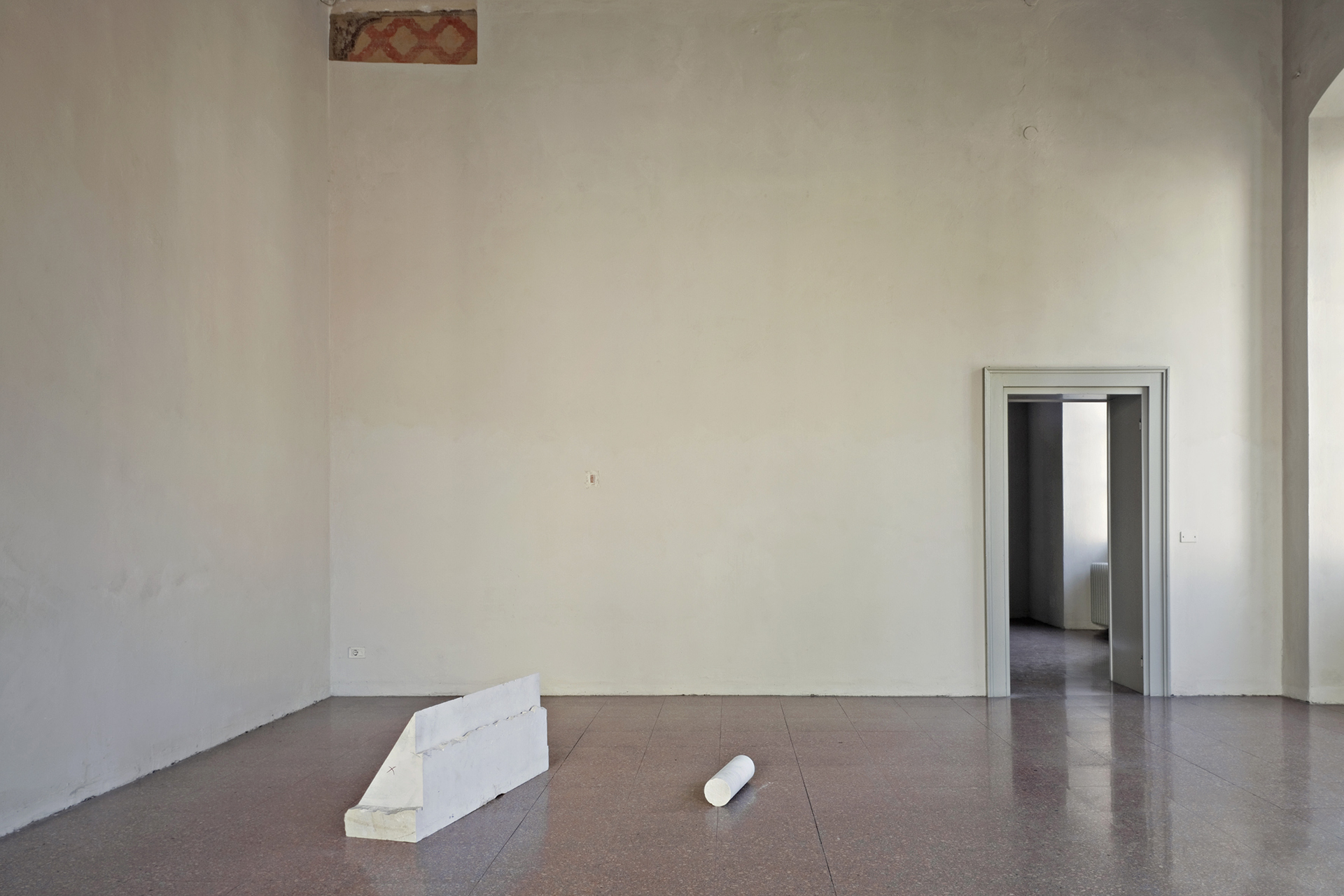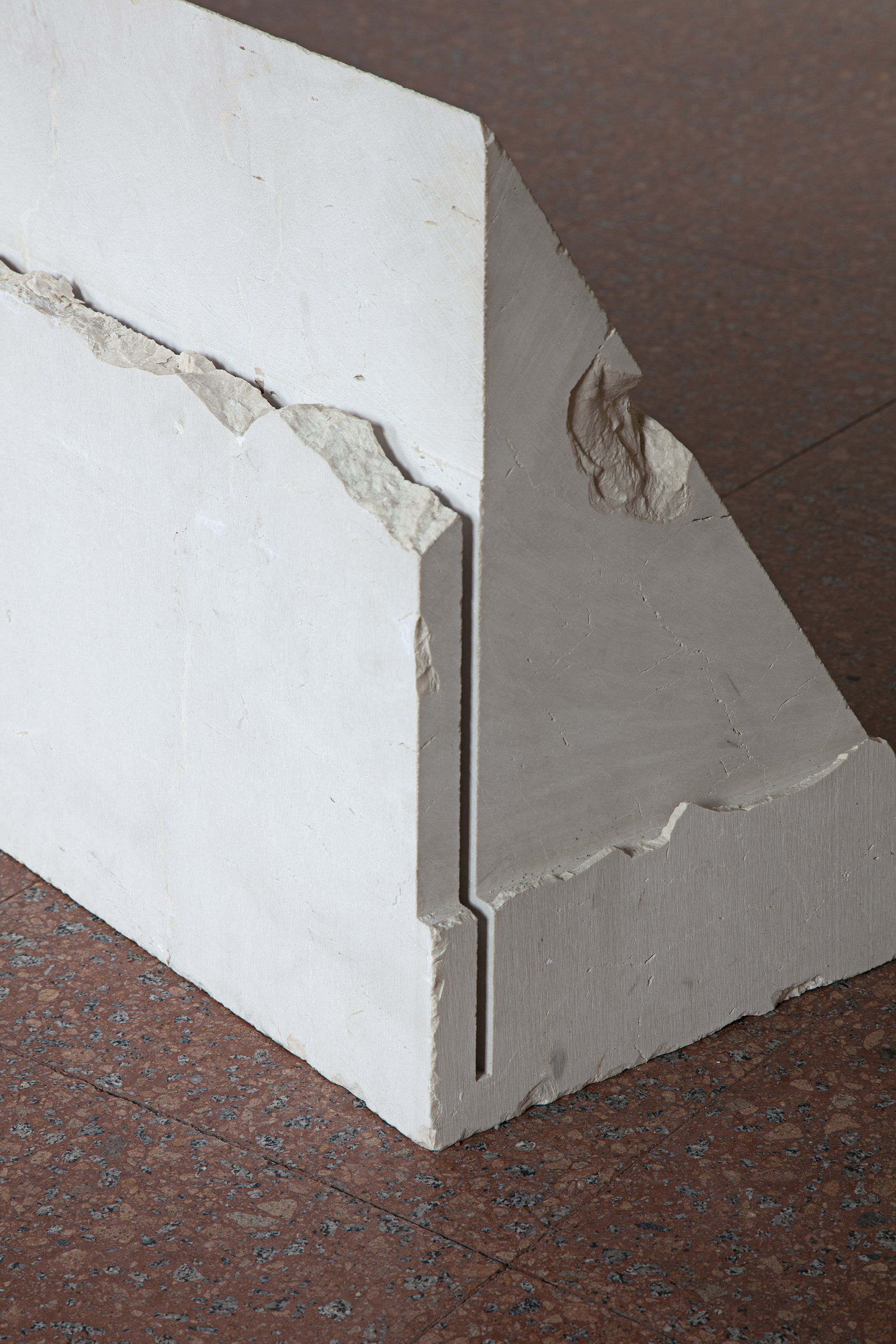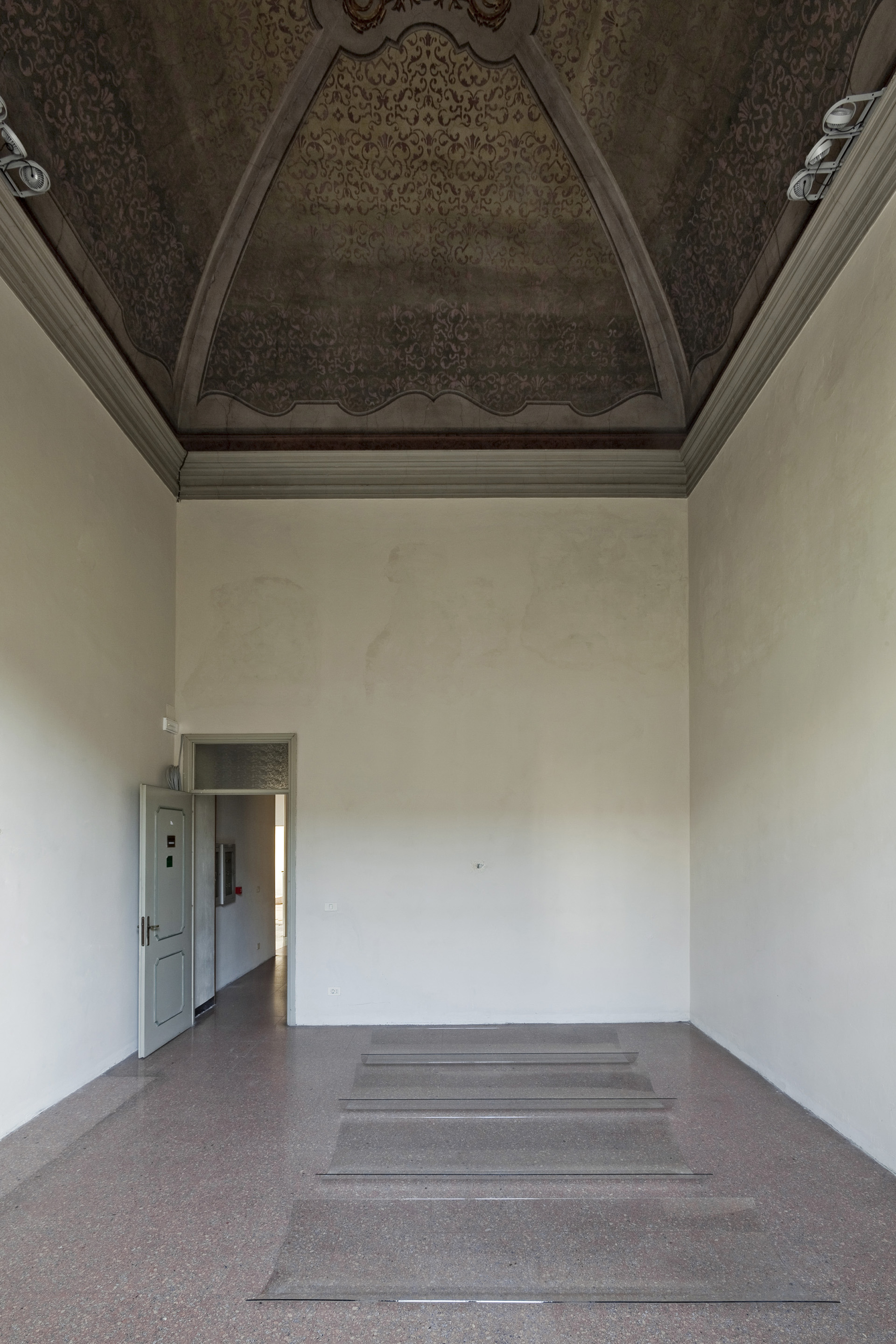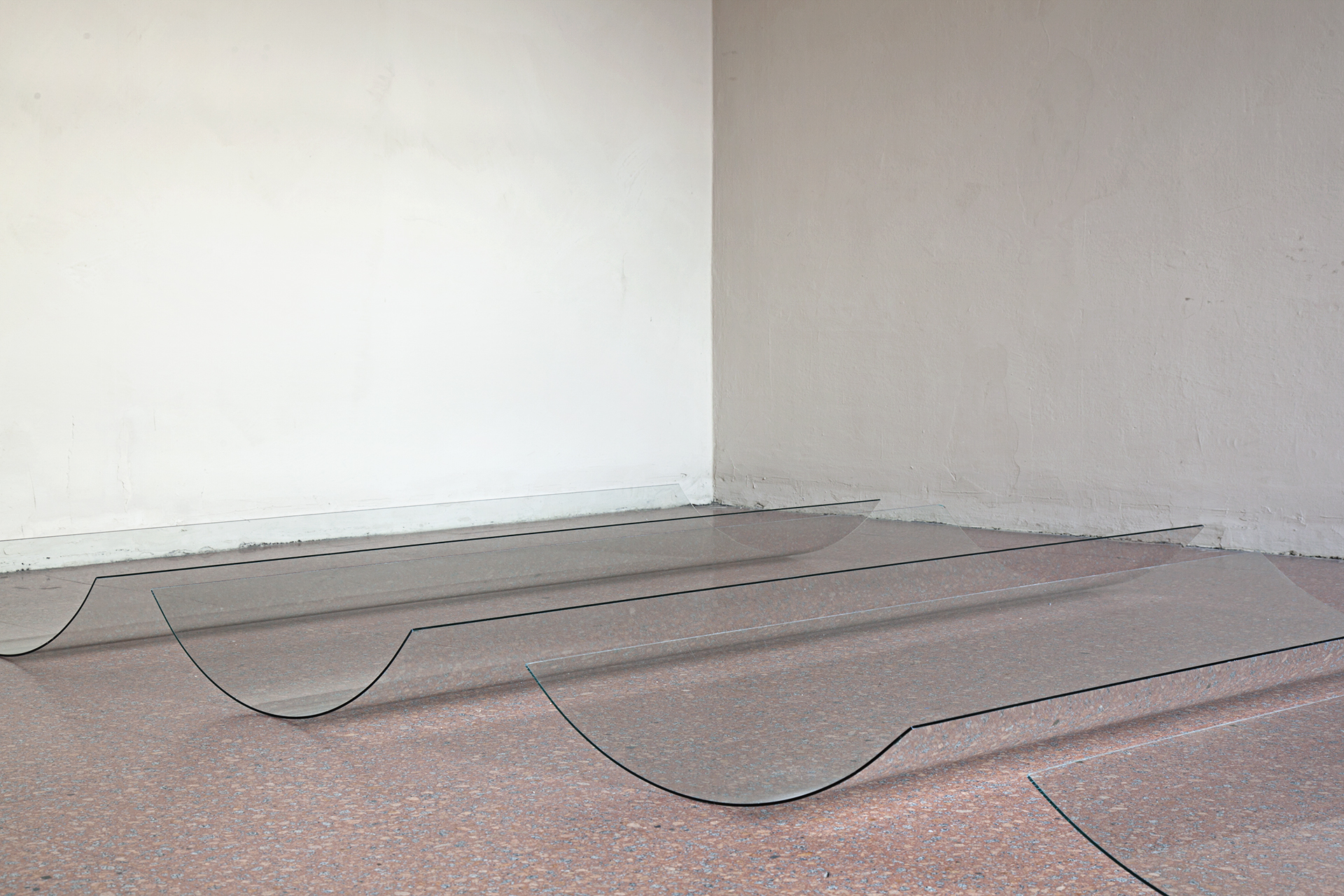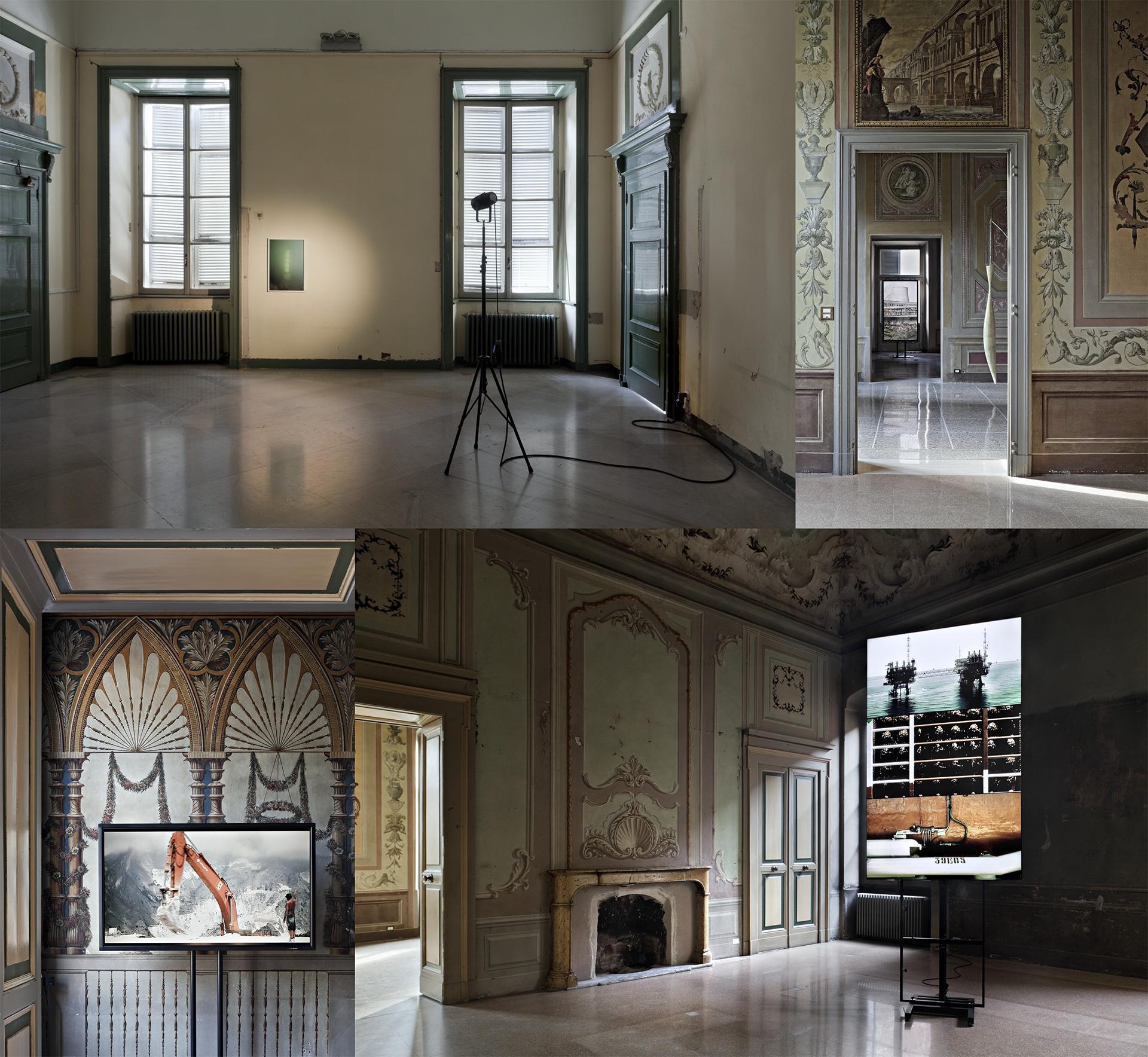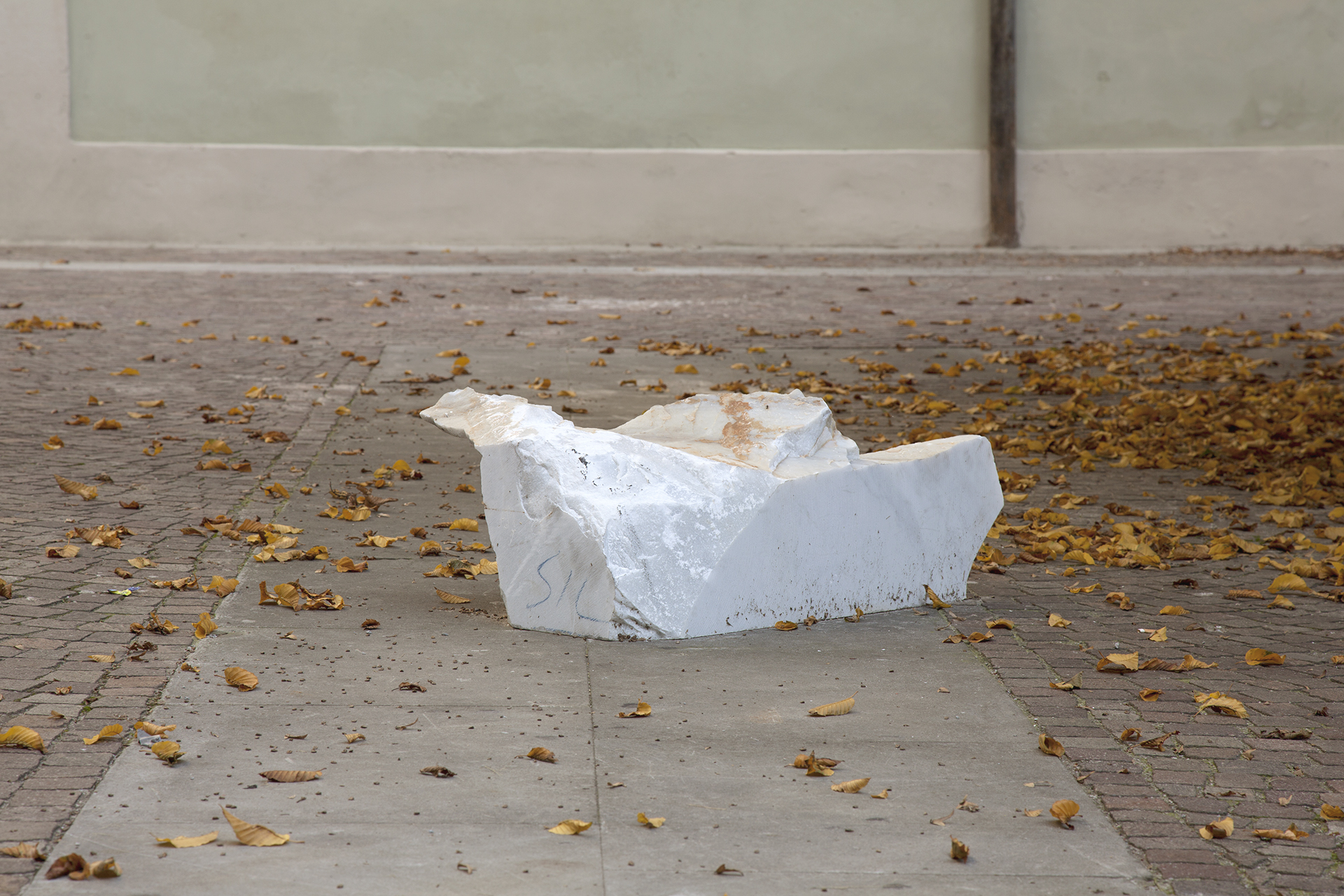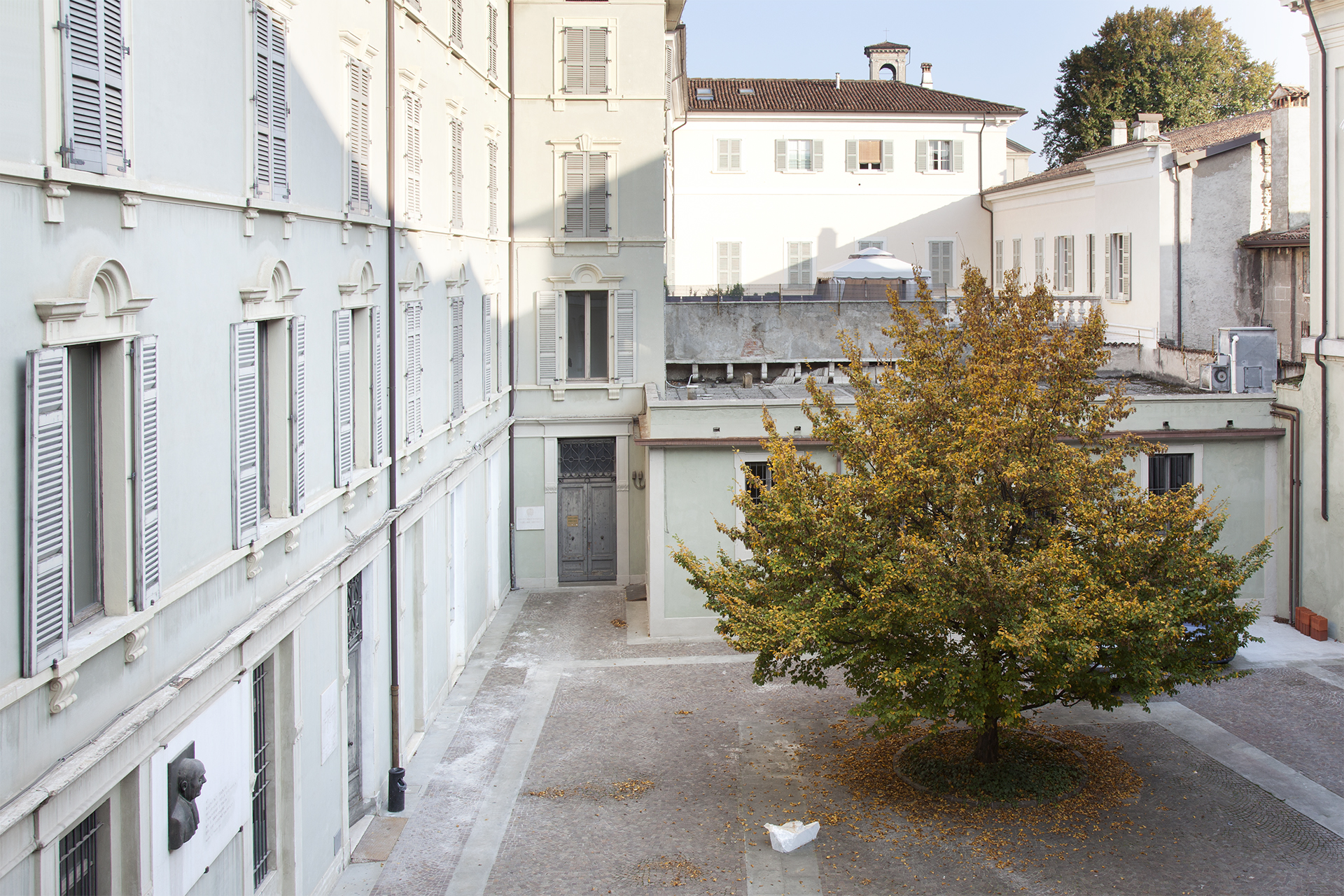 Il Quarto Stato (2015), brass, Botticino and Carrara marble, glass, White Turkish limestone, variable dimension. More information here.
イル・クアルト・スタト(Il Quarto Stato, 2015) 真鍮、ボッティチーノおよびカッラーラ大理石、ガラス、ホワイト・ターキッシュ・ライムストーン、可変サイズ。詳細はこちら。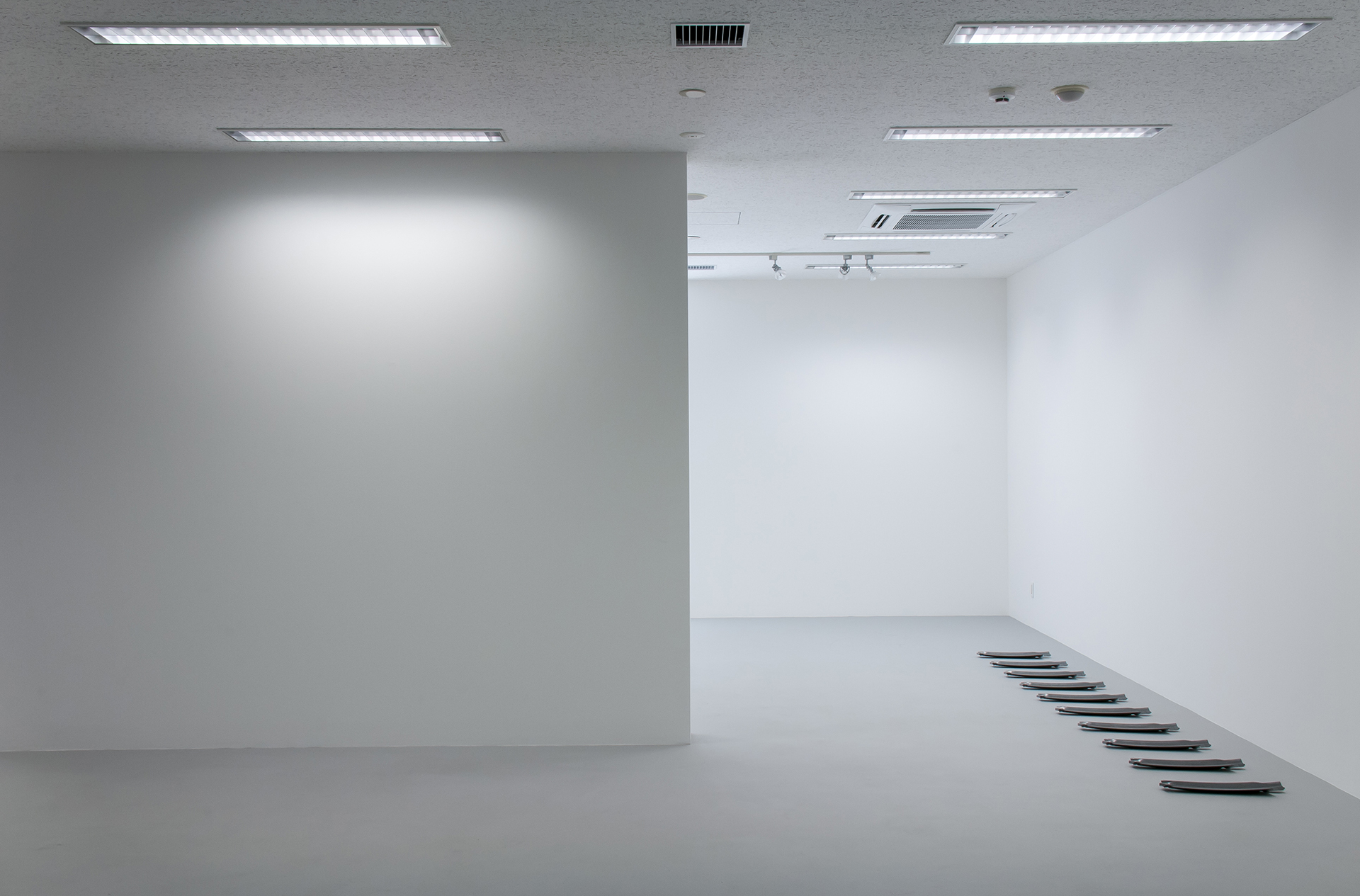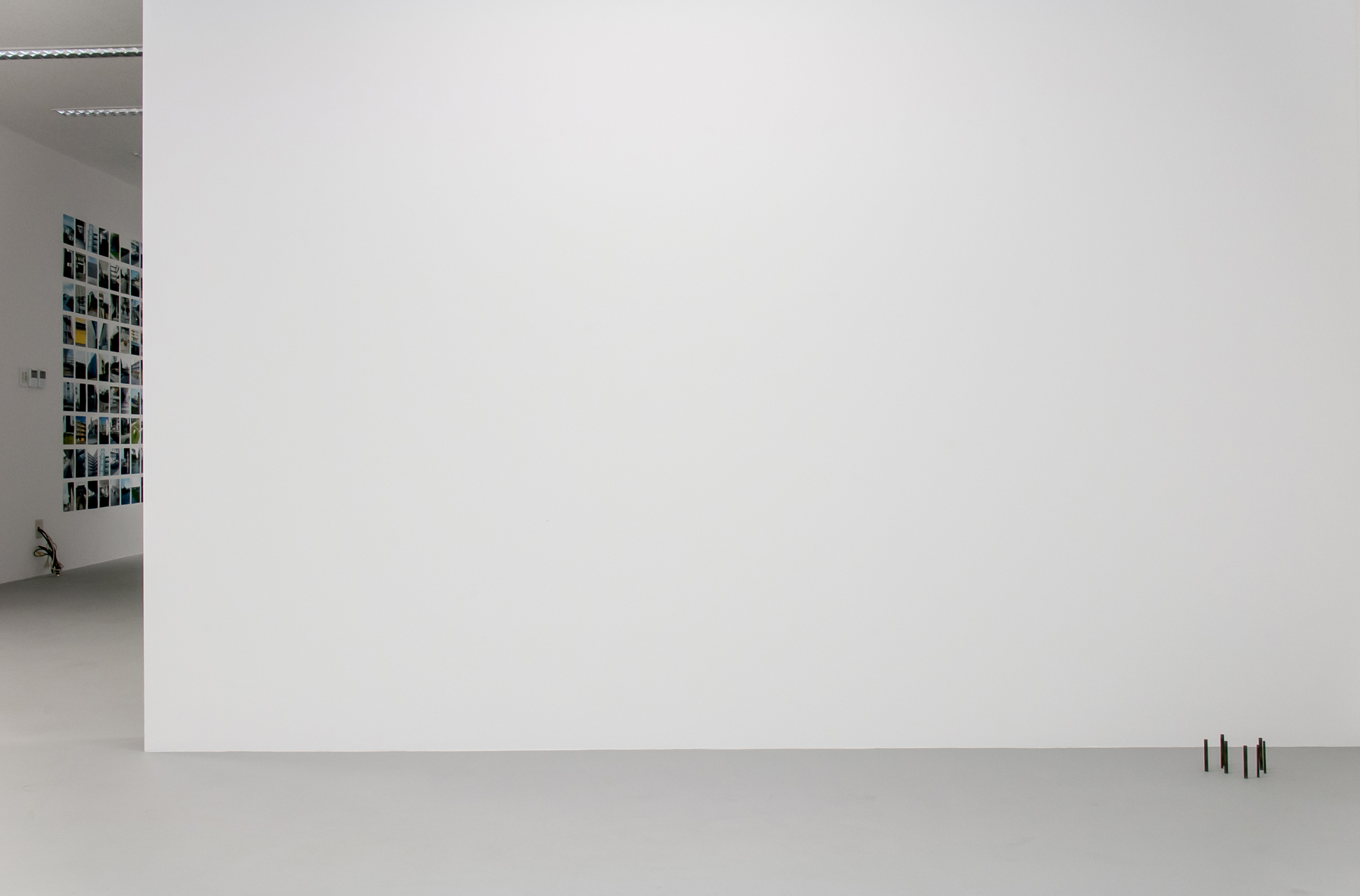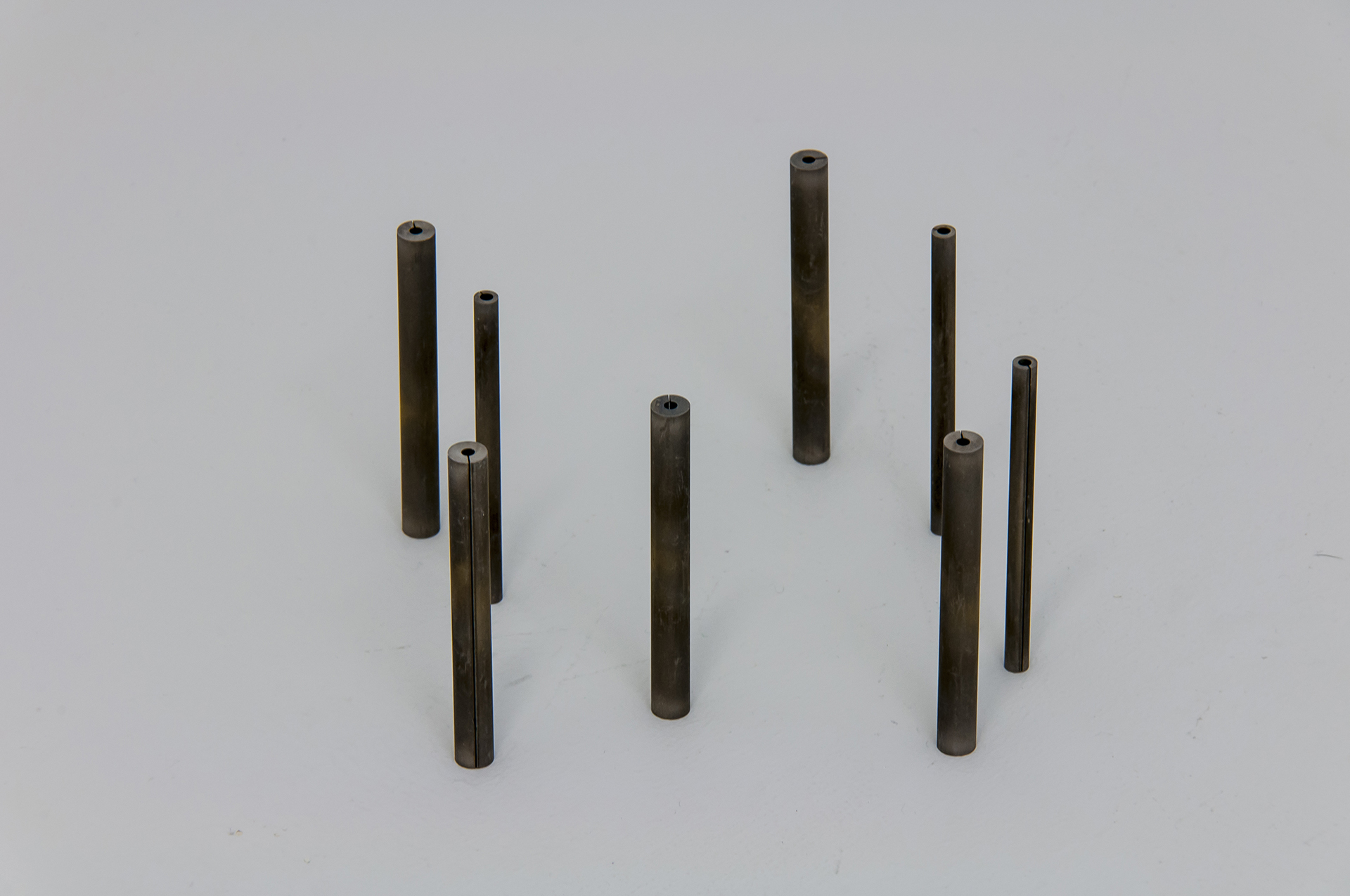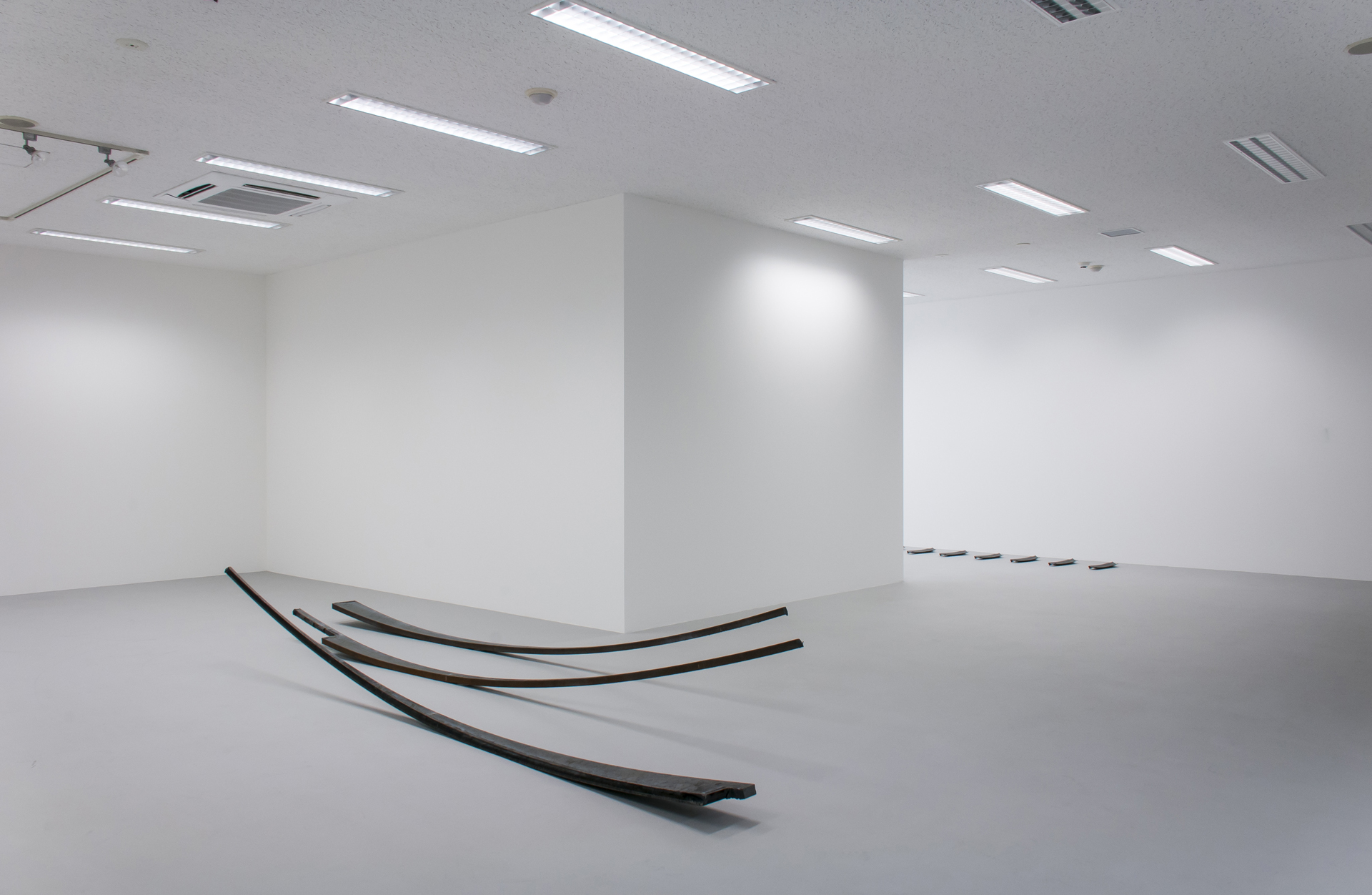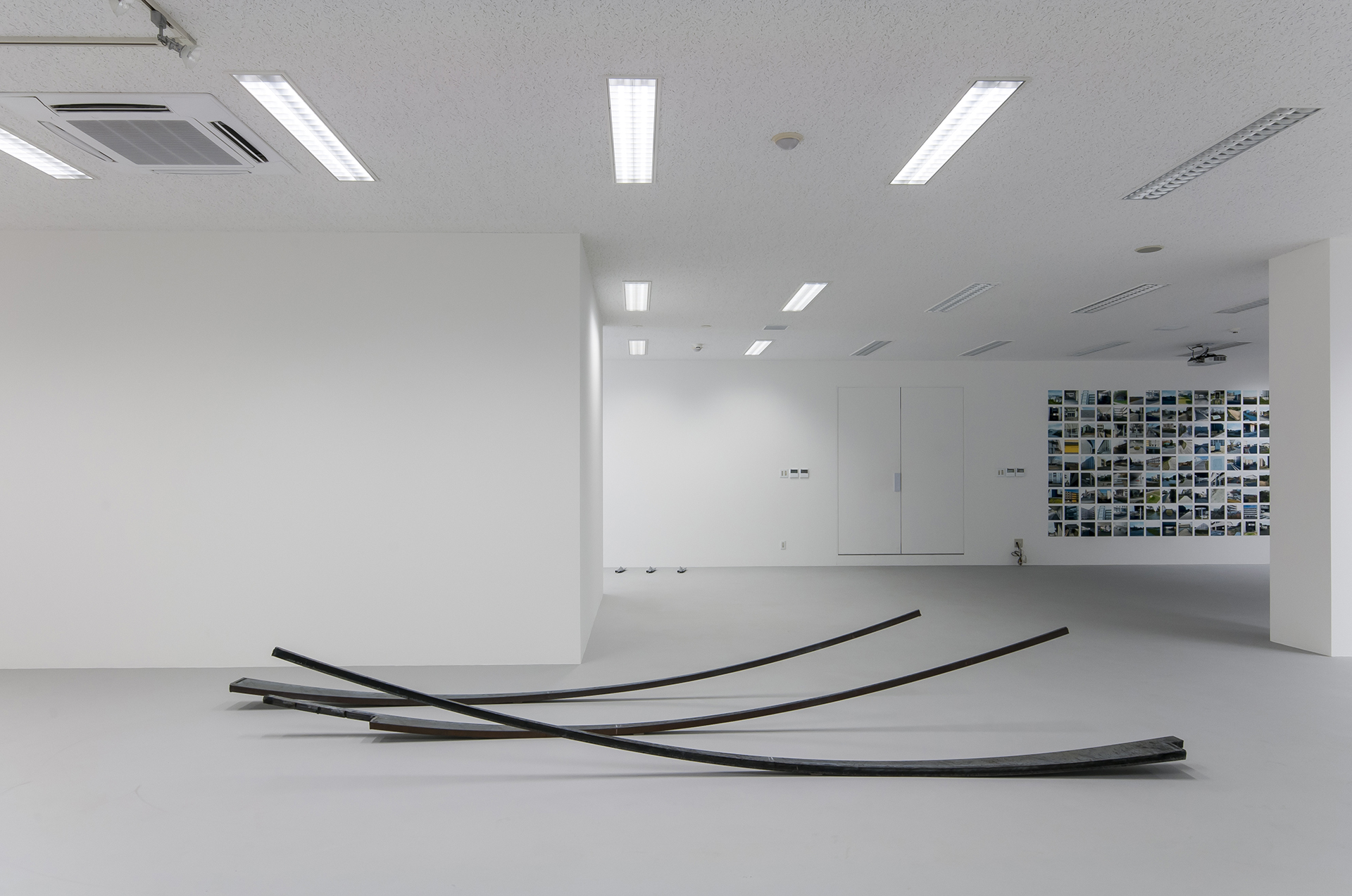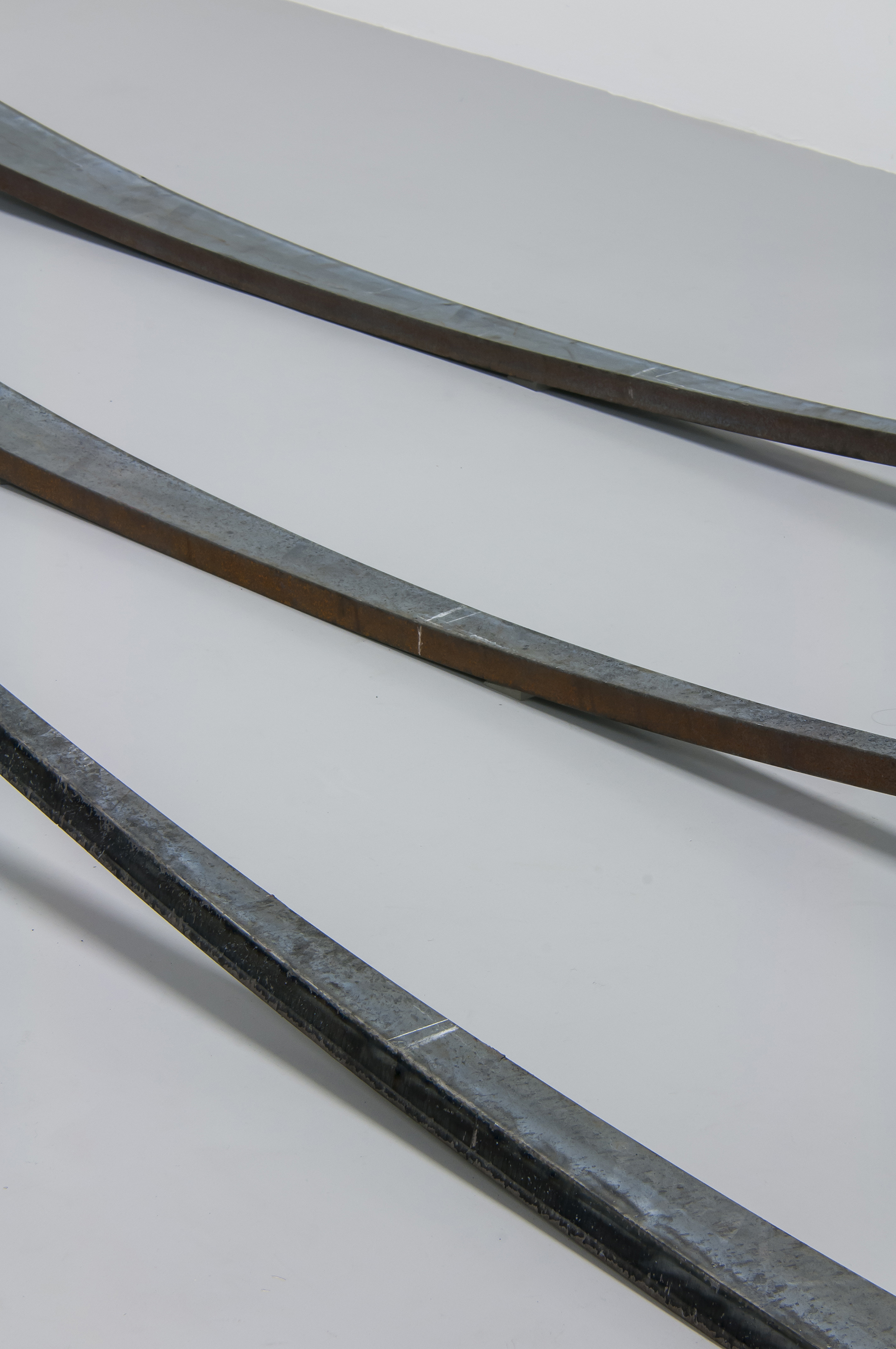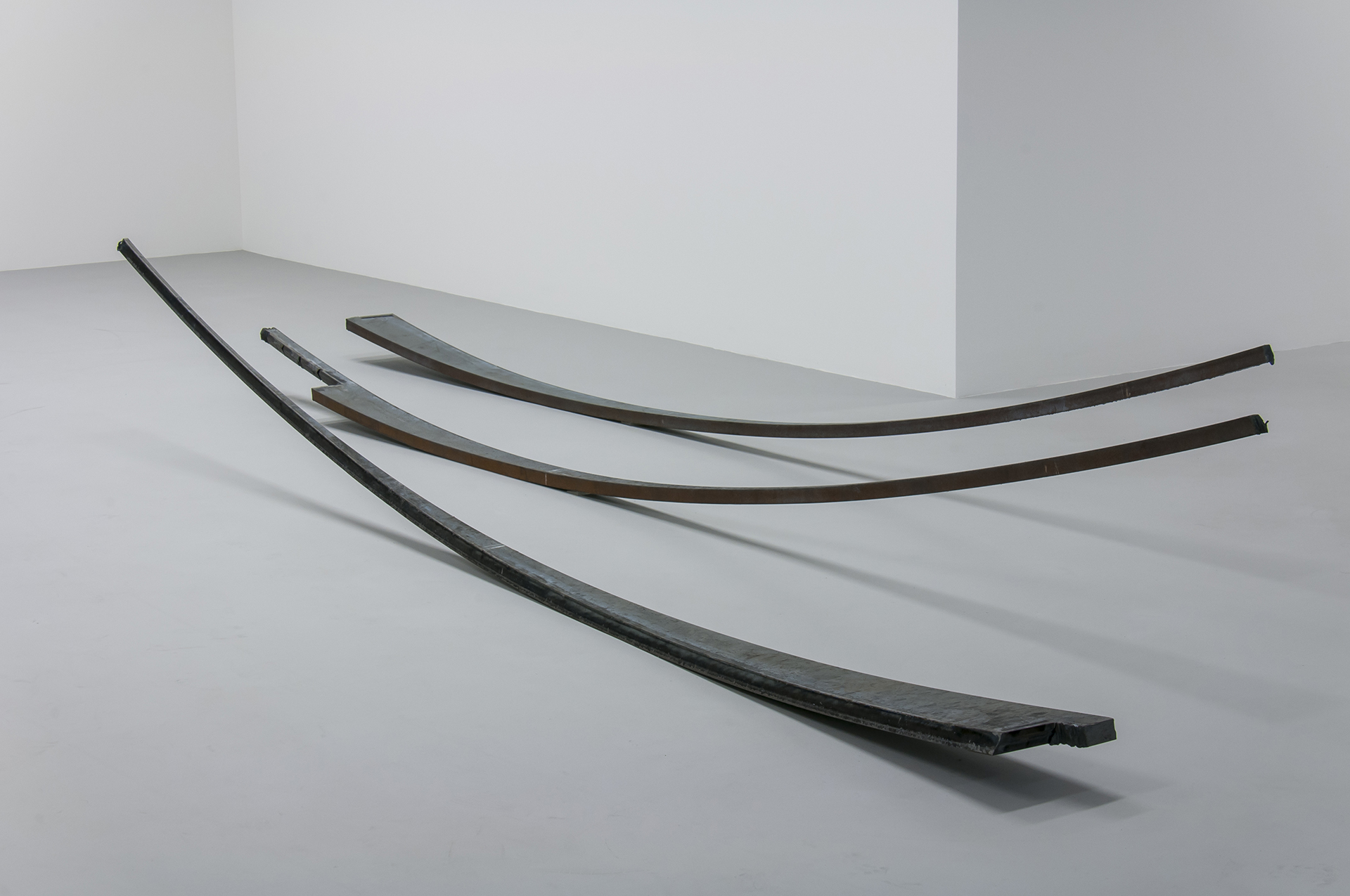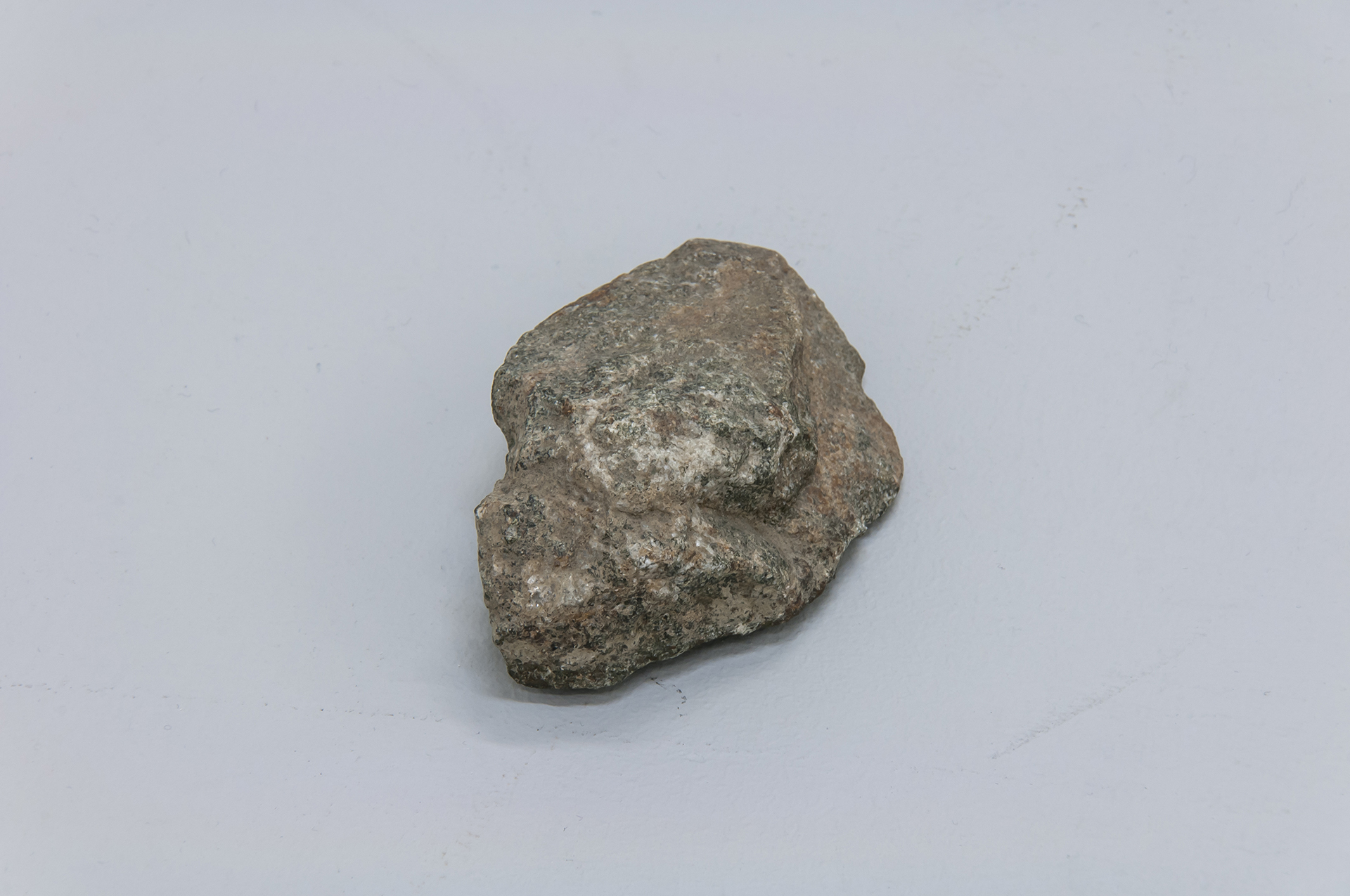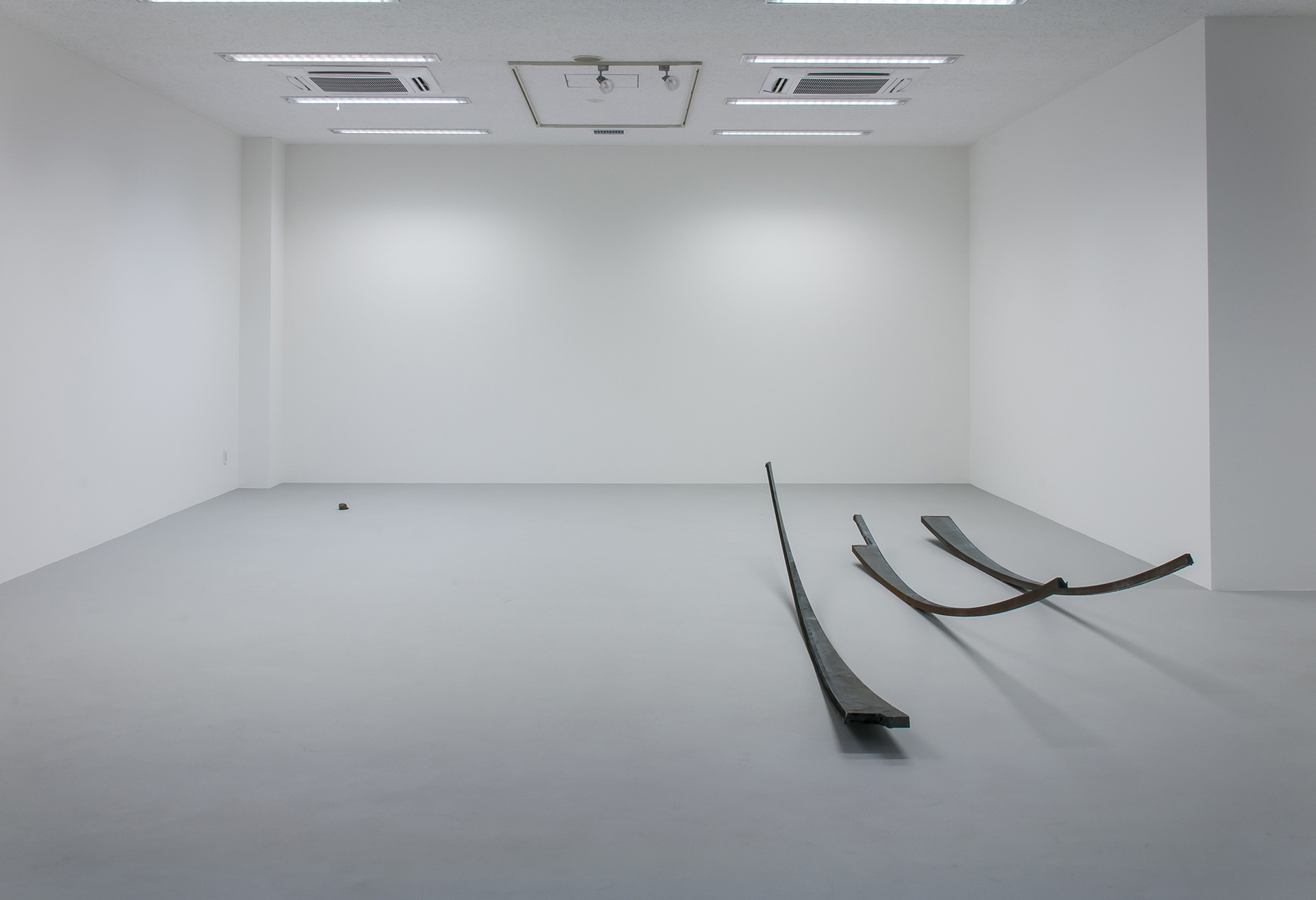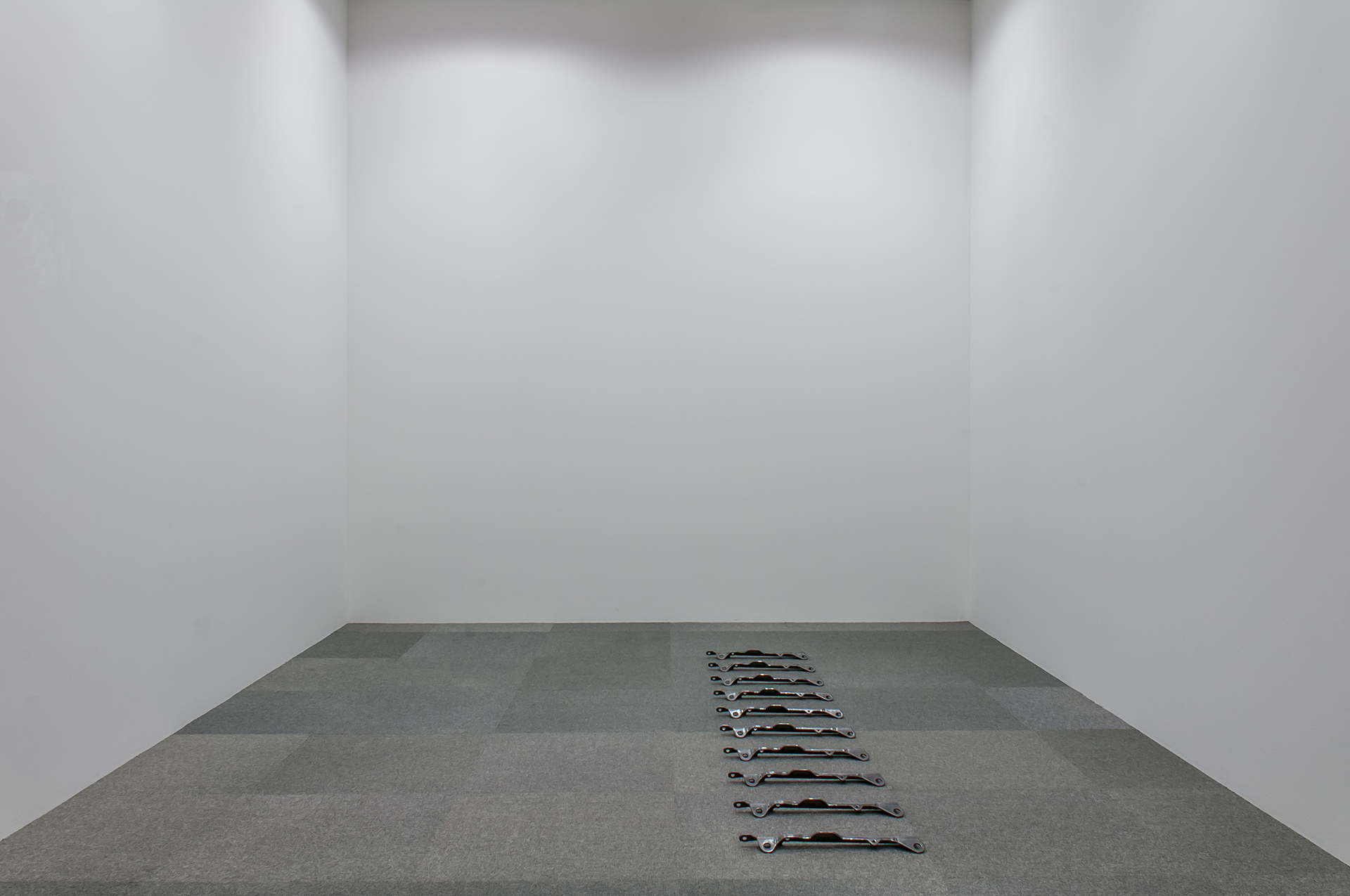 2016 (made in 2016), alloys (tungsten carbide), offcut and pressed steels and tungsten ore, various dimensions. More information here.
2016 (2016年制作) プレスト・スティールおよび超硬合金(炭化タングステン)、鉄片、タングステン原石、可変サイズ。詳細はこちら。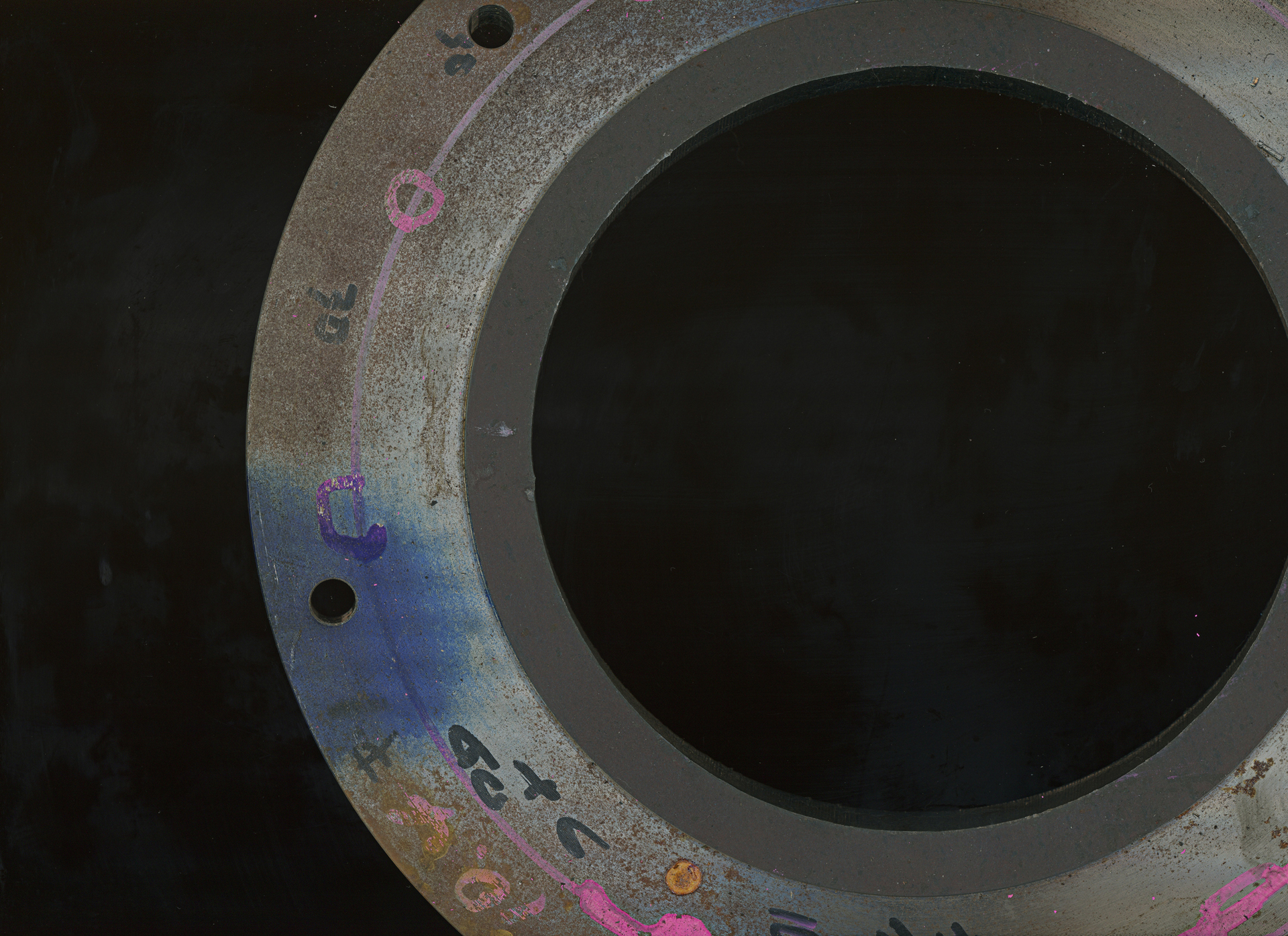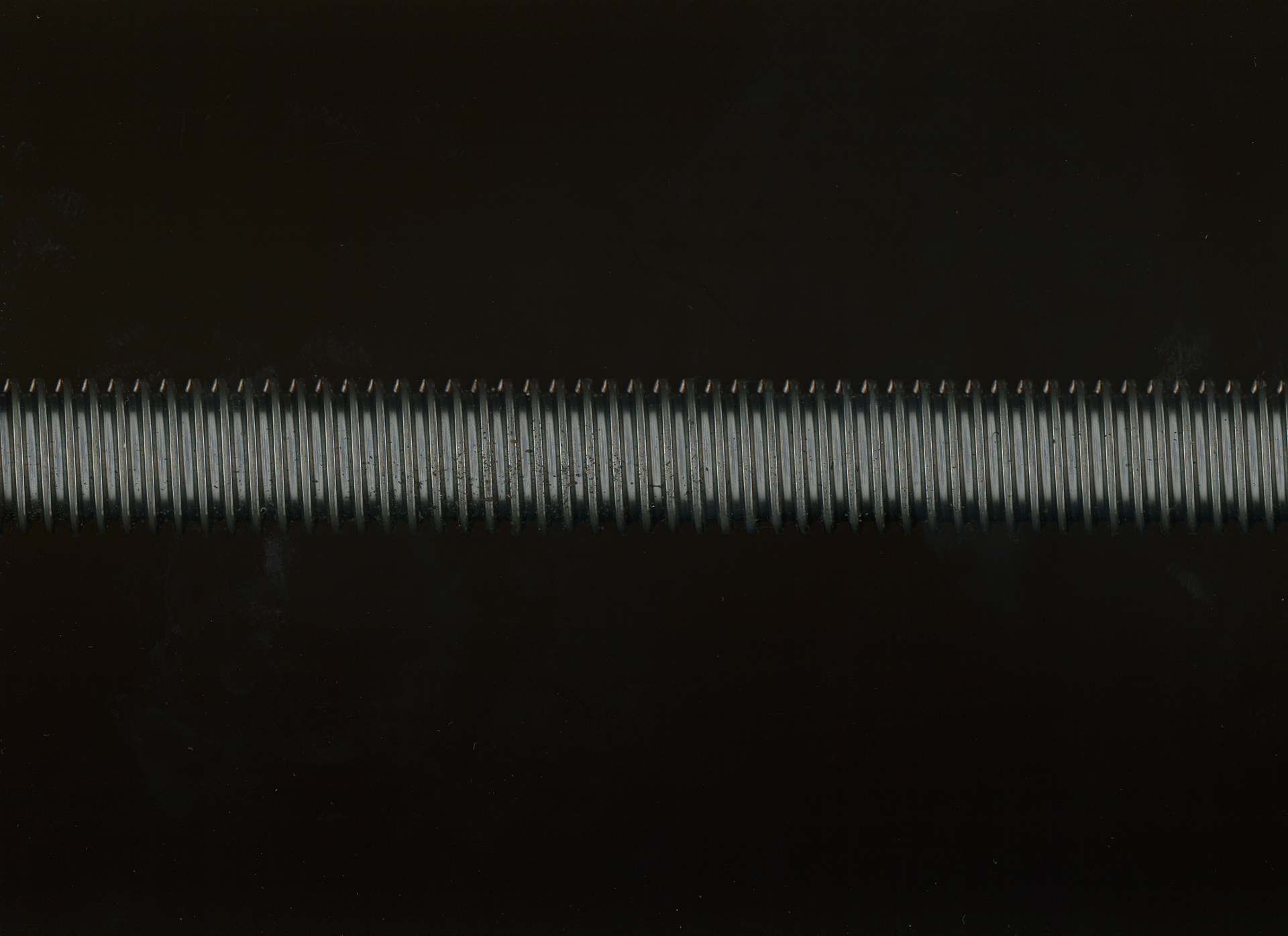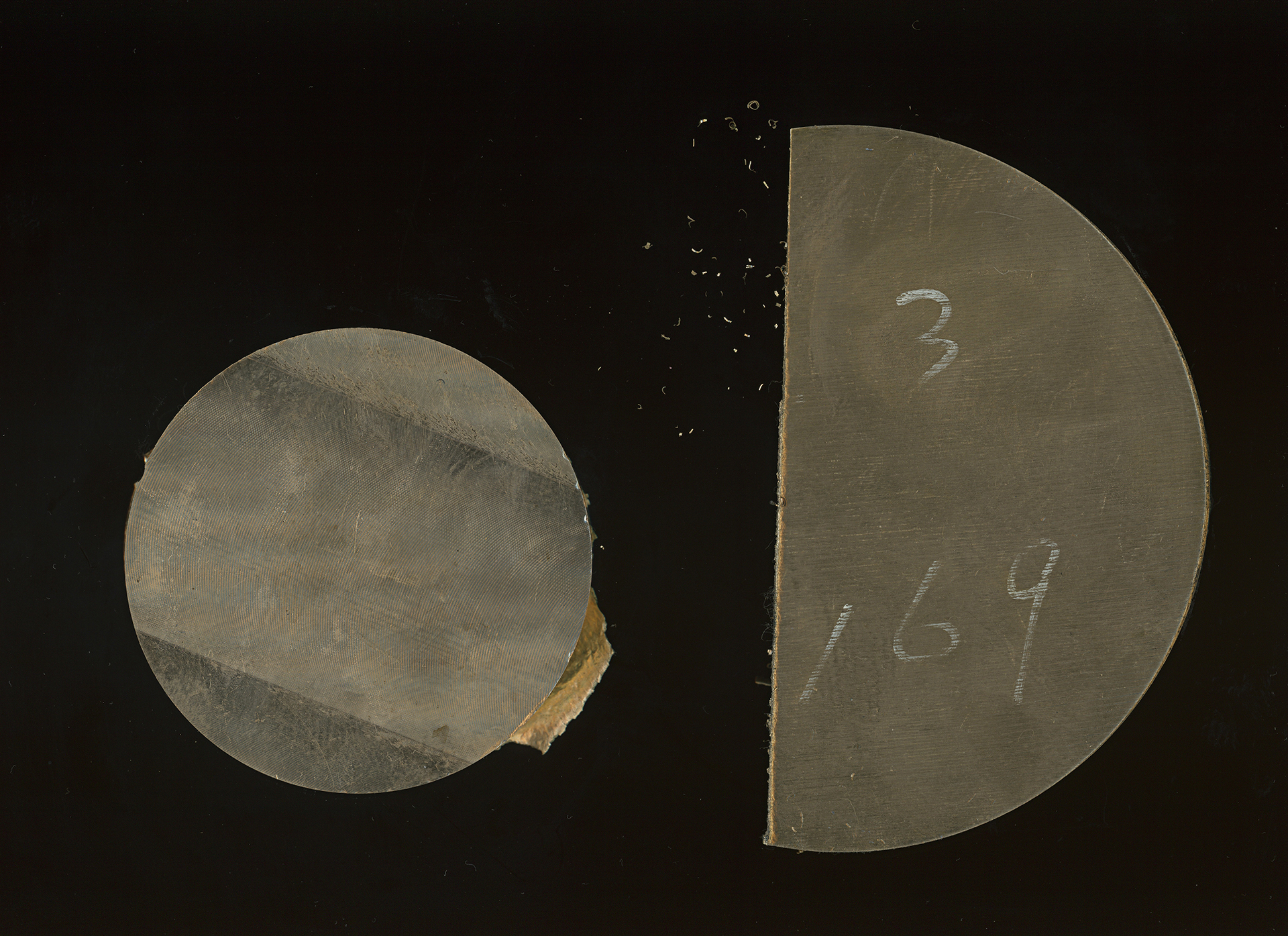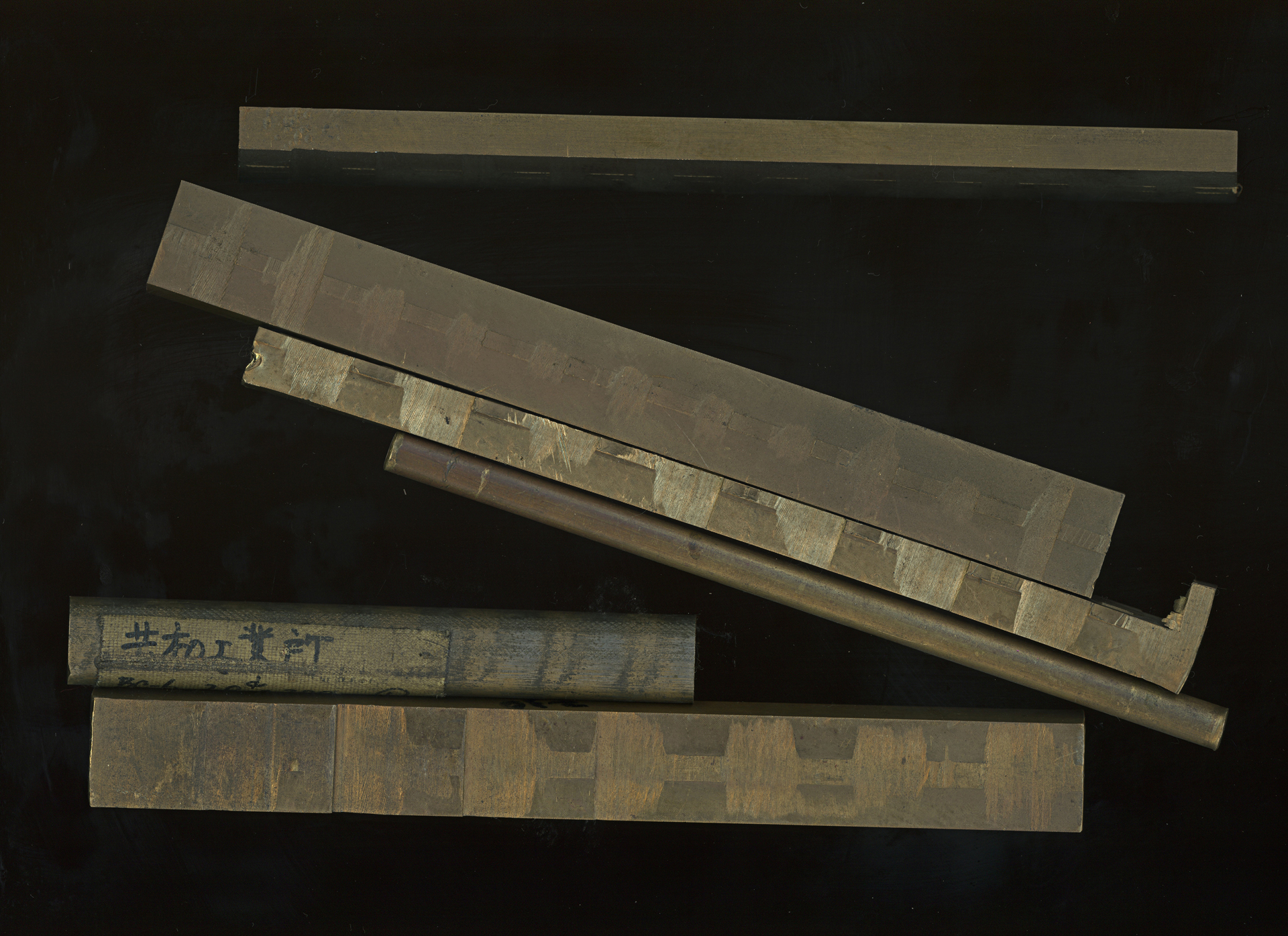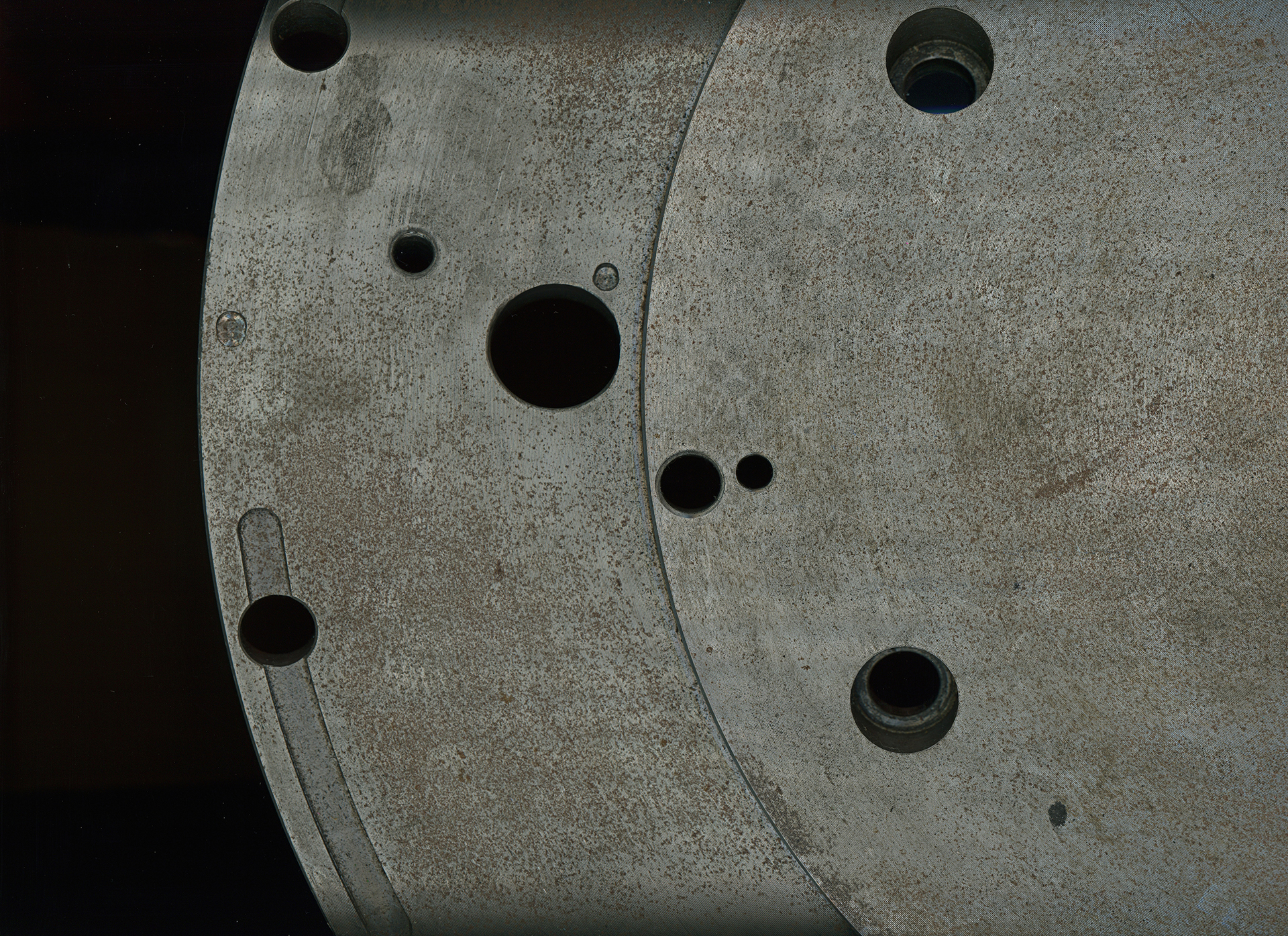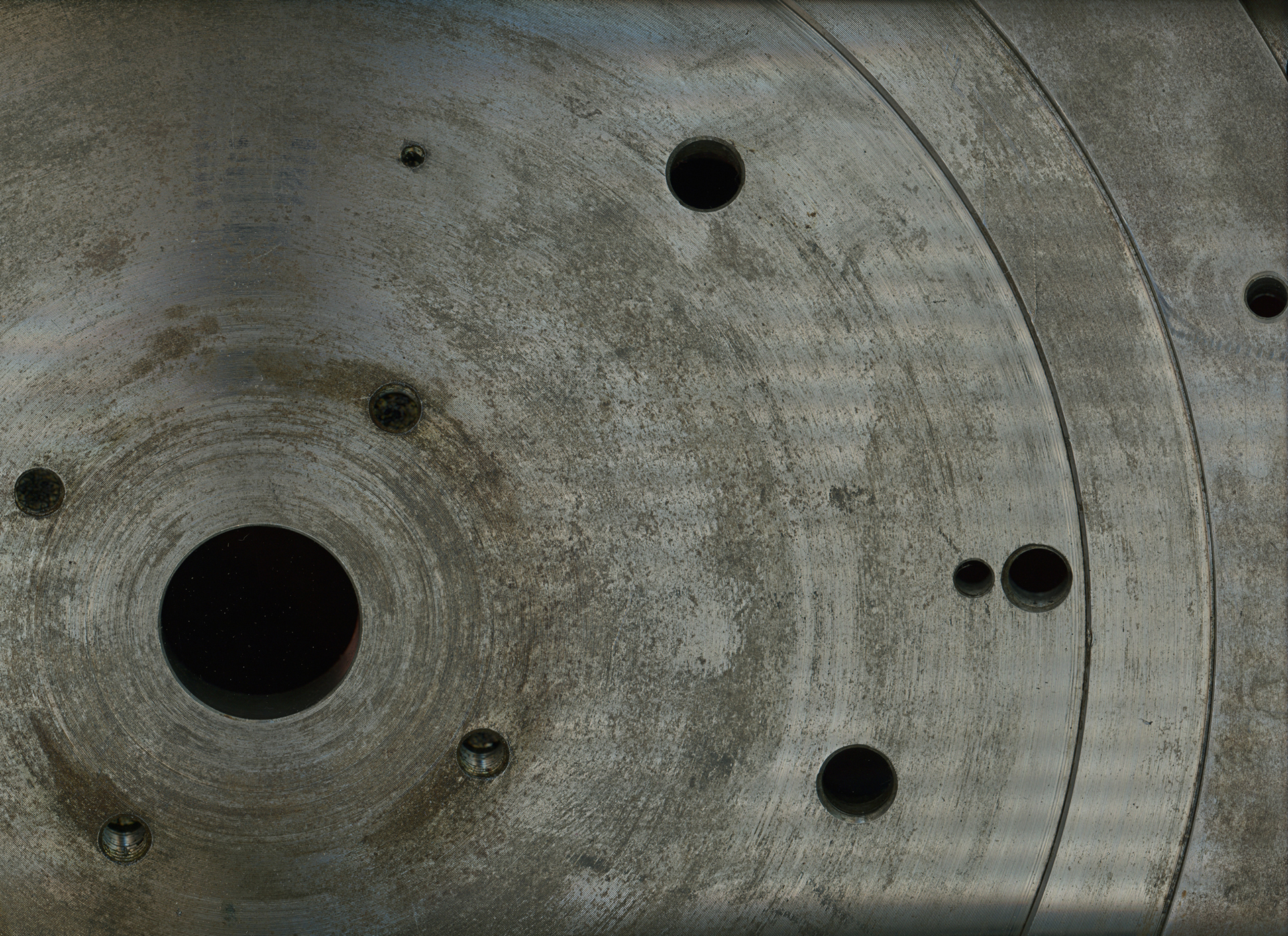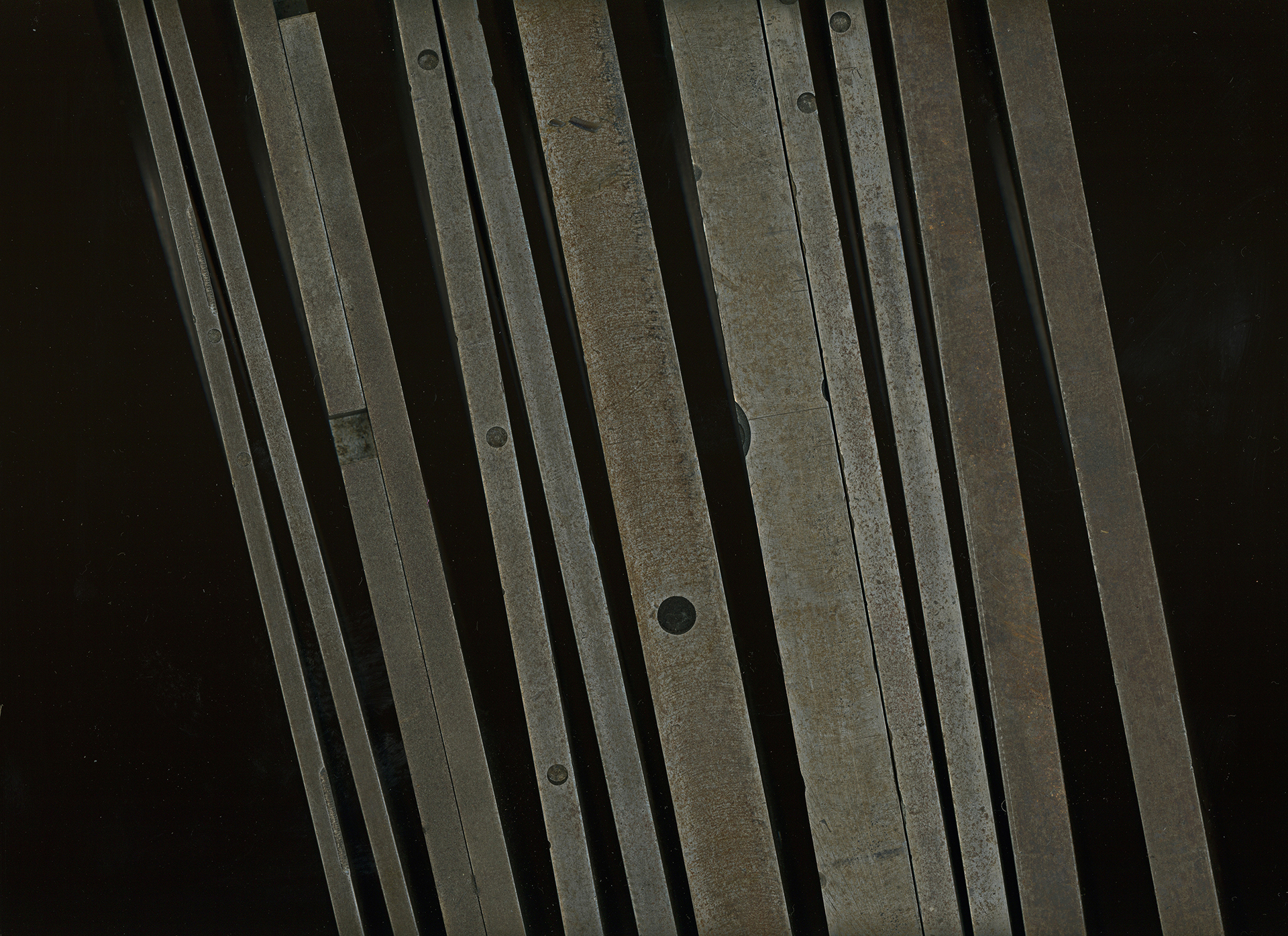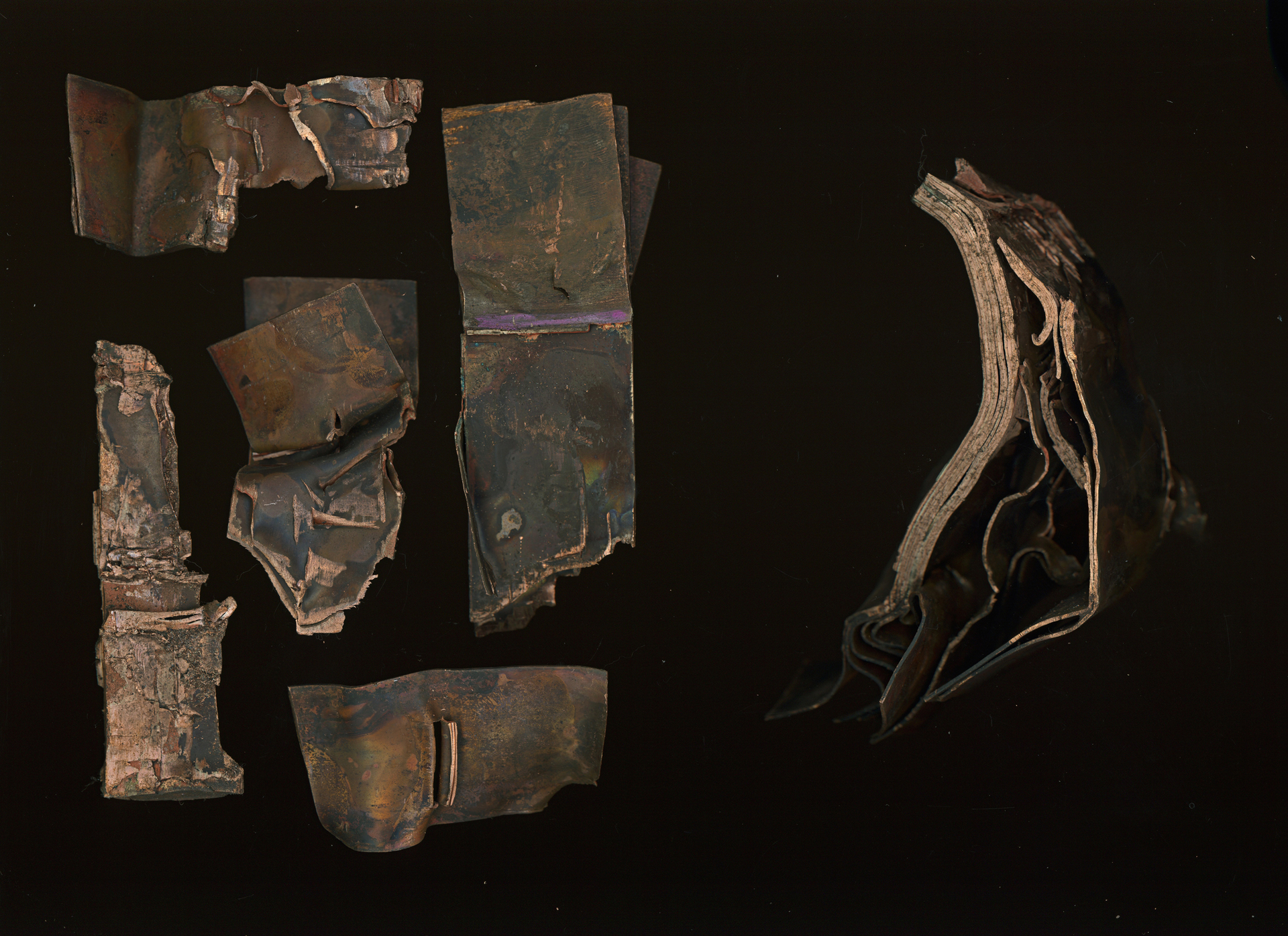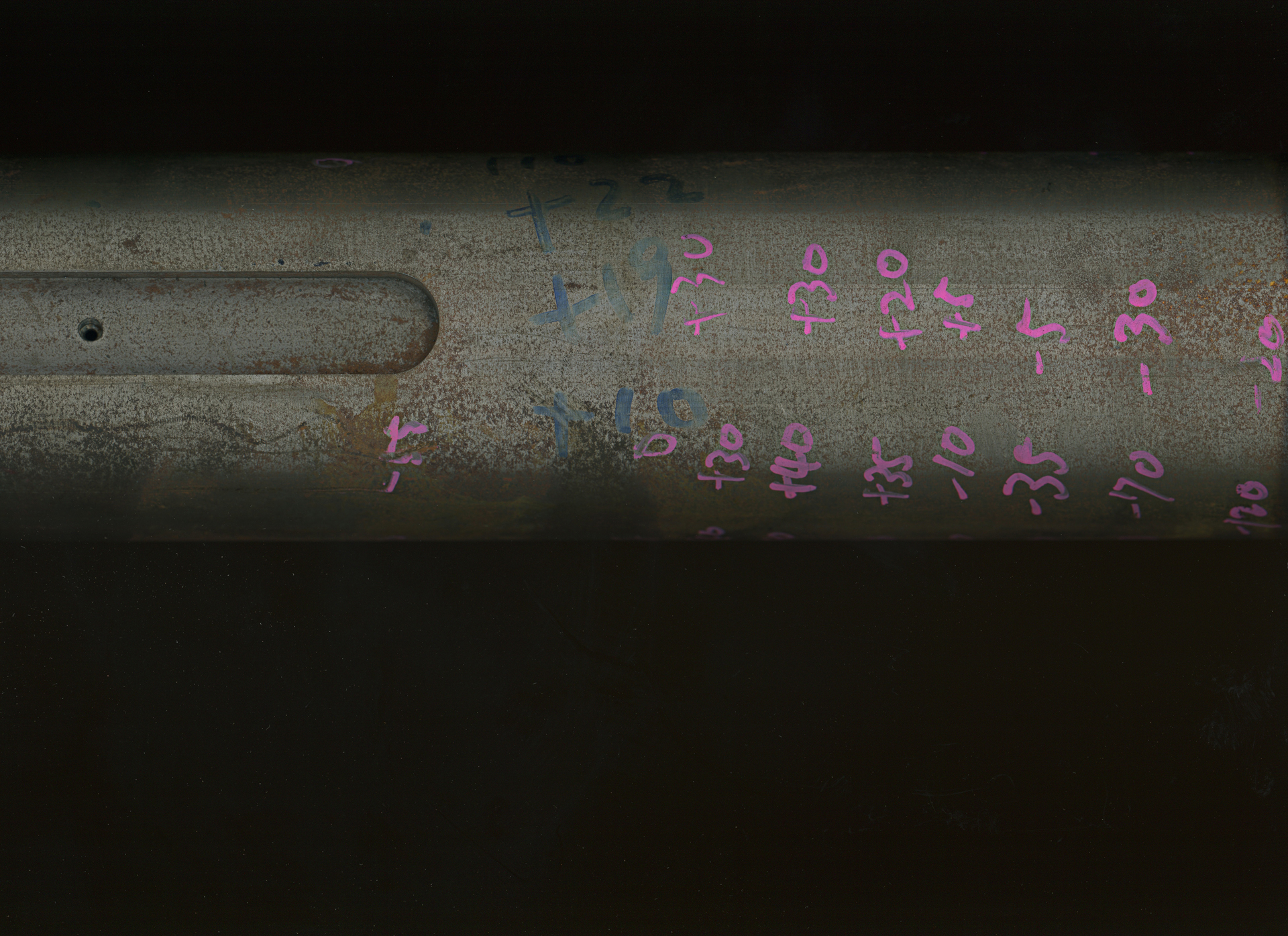 2016 (made in 2016), excerpts from exhibition catalogue. More information here.
2016 (2016年制作) カタログ(抜粋)。 詳細はこちら。
A set of articles I displayed in Brescia, Italy as well as in Kitakyushu, Japan is the result of work stoppage which I asked local manufacturers to undertake during the duration of each exhibition. In somewhere between material and products, I hoped each sample to exhibit some degree of incompleteness to suggest the suspended labour necessary to complete the production.
The classic labour theory of value, primarily suggested by Adam Smith attributes labour as what measures the value of commodities in exchange, determined by the expenditure of labour required in the productions. This basics extends to the emerged digital currency known as bitcoin, which is valued, despite them being fundamentally intangible, by the amount of real labour involved in the activity of computing known as mining.
Furthermore, Marx elaborated on how labour when itself in exchange gains a character as a raw material which enables the industrial productions. In the material product of induced suspension, the labour which primarily exchanged for the production is absent. Seizing the material as both the product of suspended labour and artistic investigation was an attempt to materialise the absence and to treat such article as the artefact of contemporary transactions.





Home | CV