MMXVI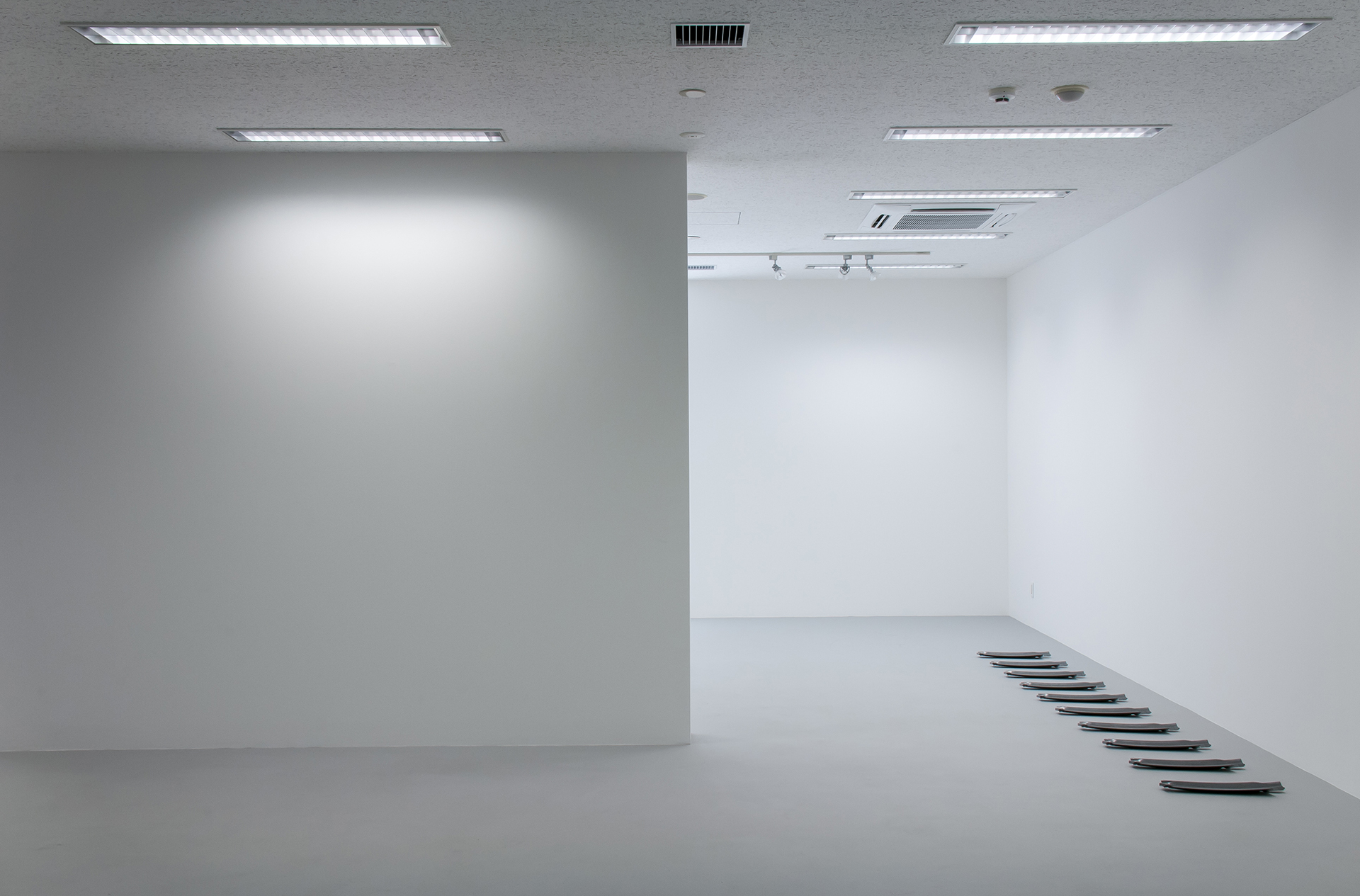 1. プレスト・スティール
1. Pressed Steels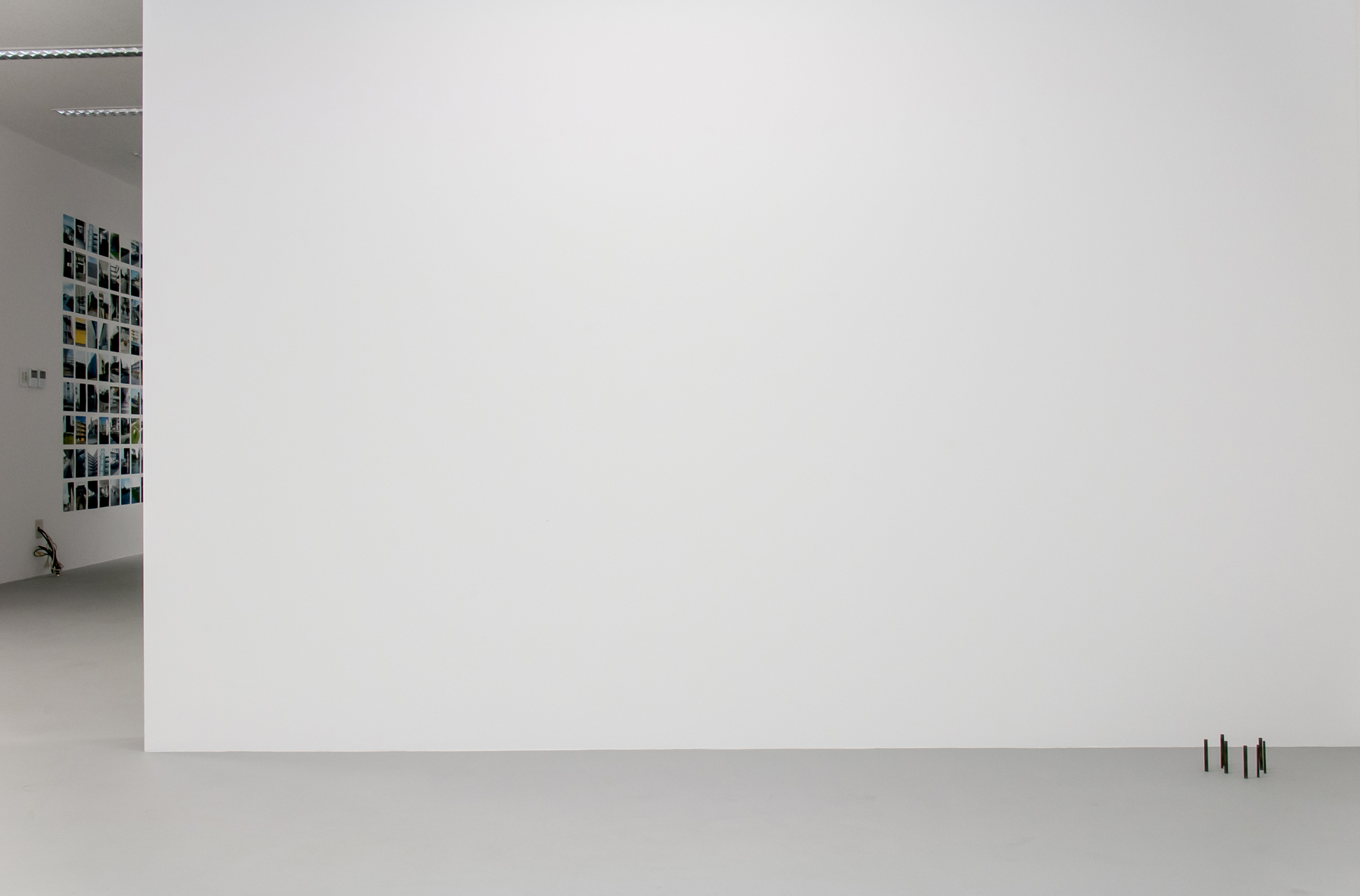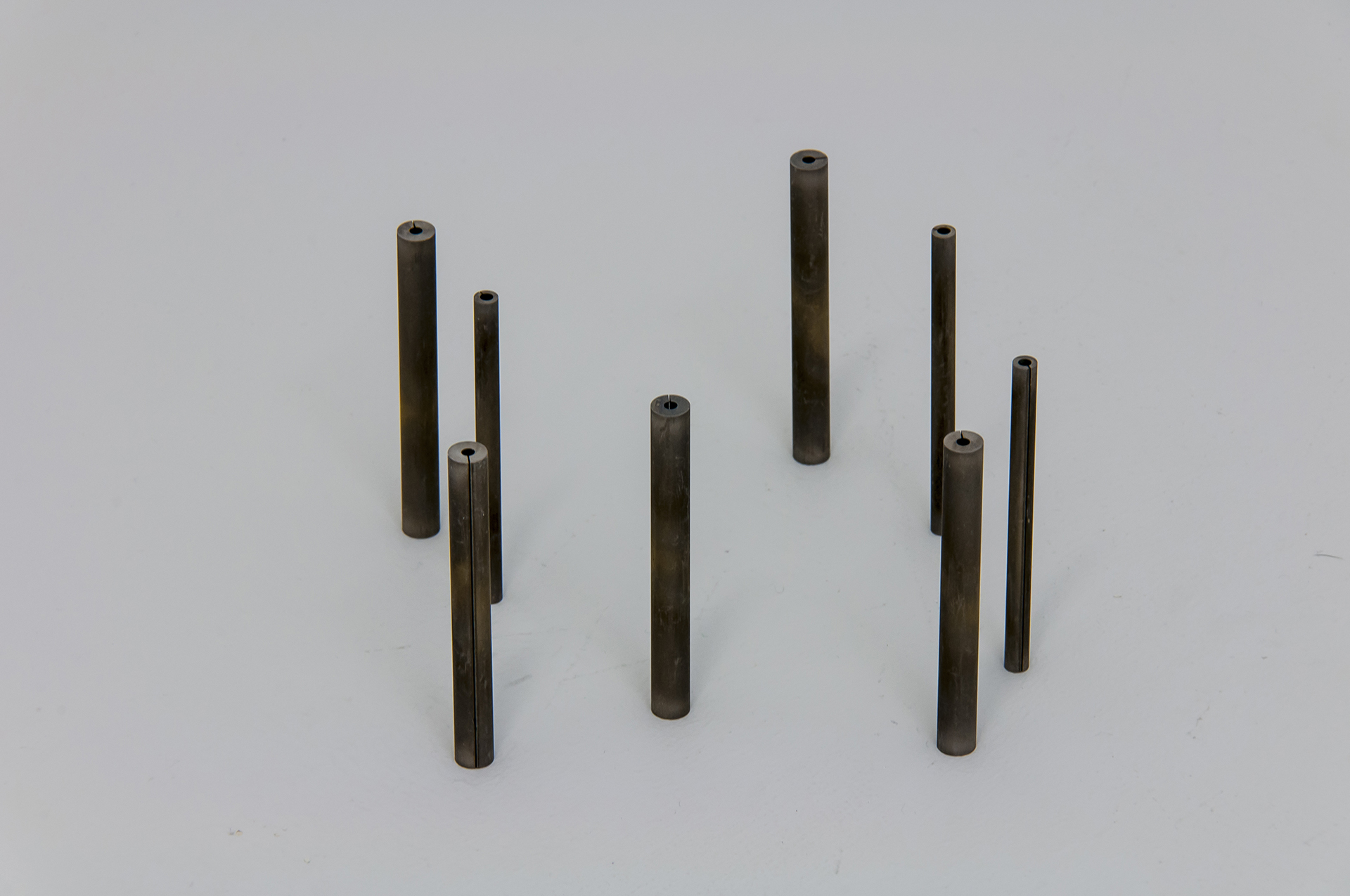 2. 超硬合金(炭化タングステン)
2. Alloys (Tungsten Carbide)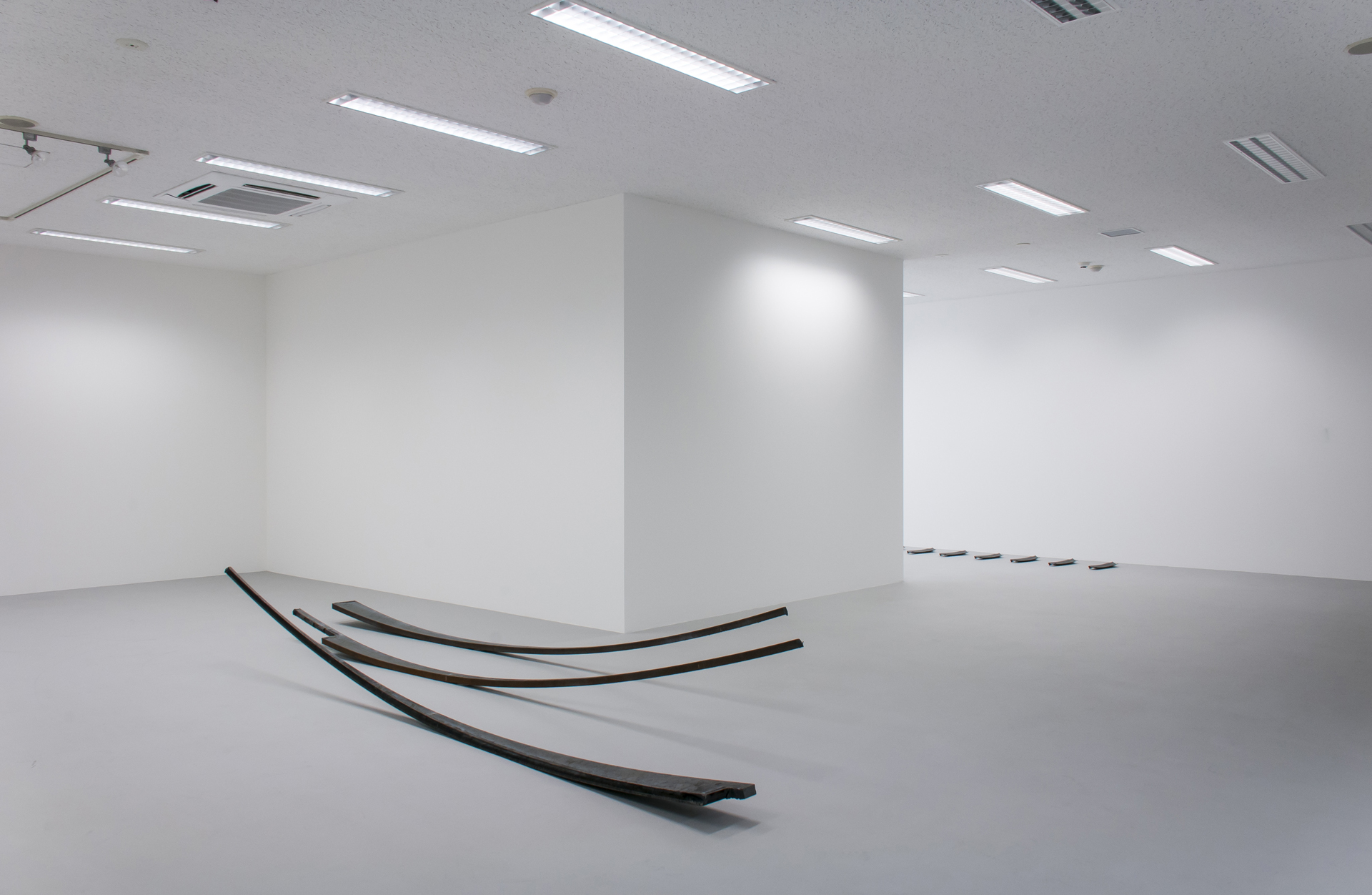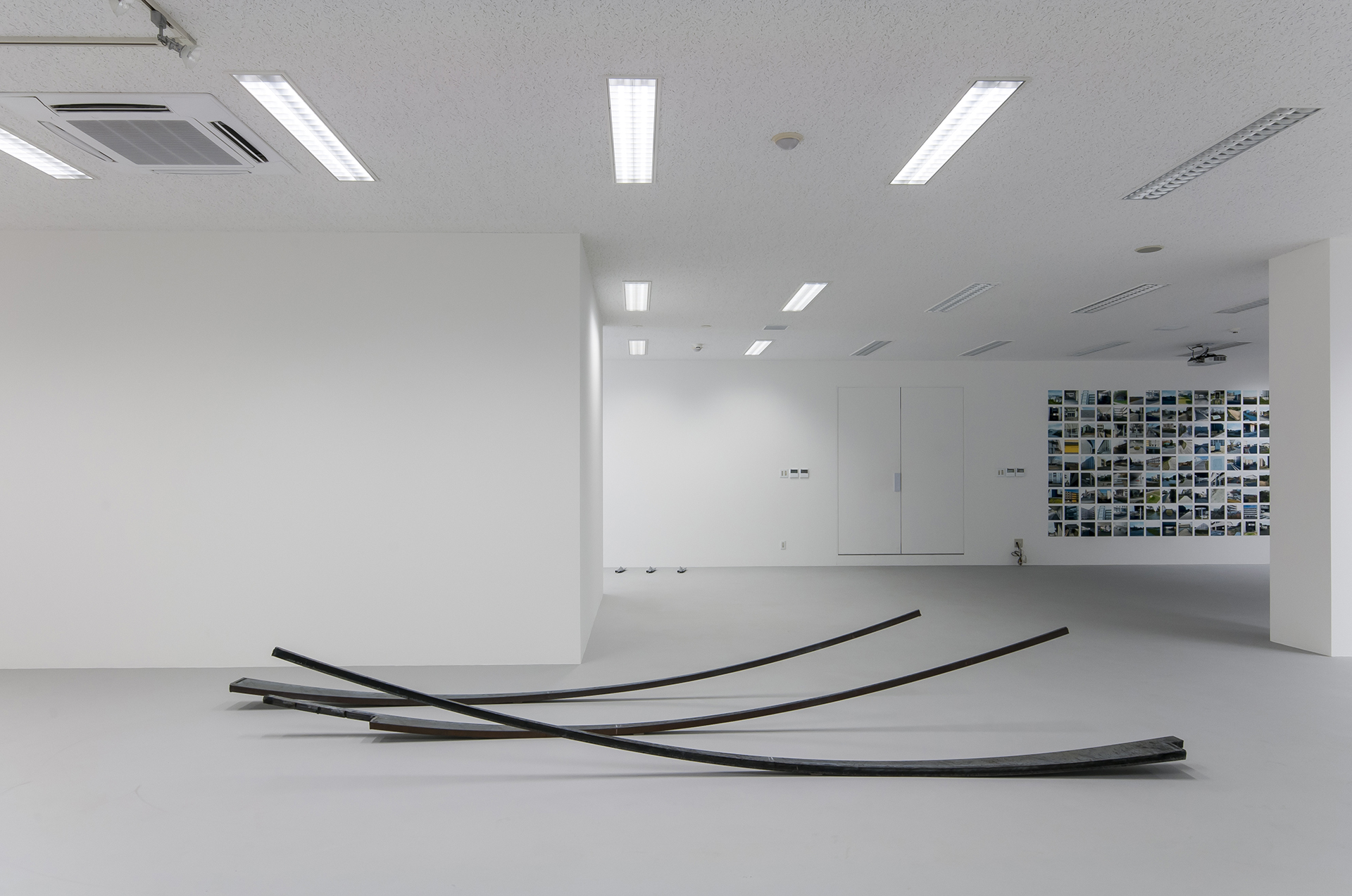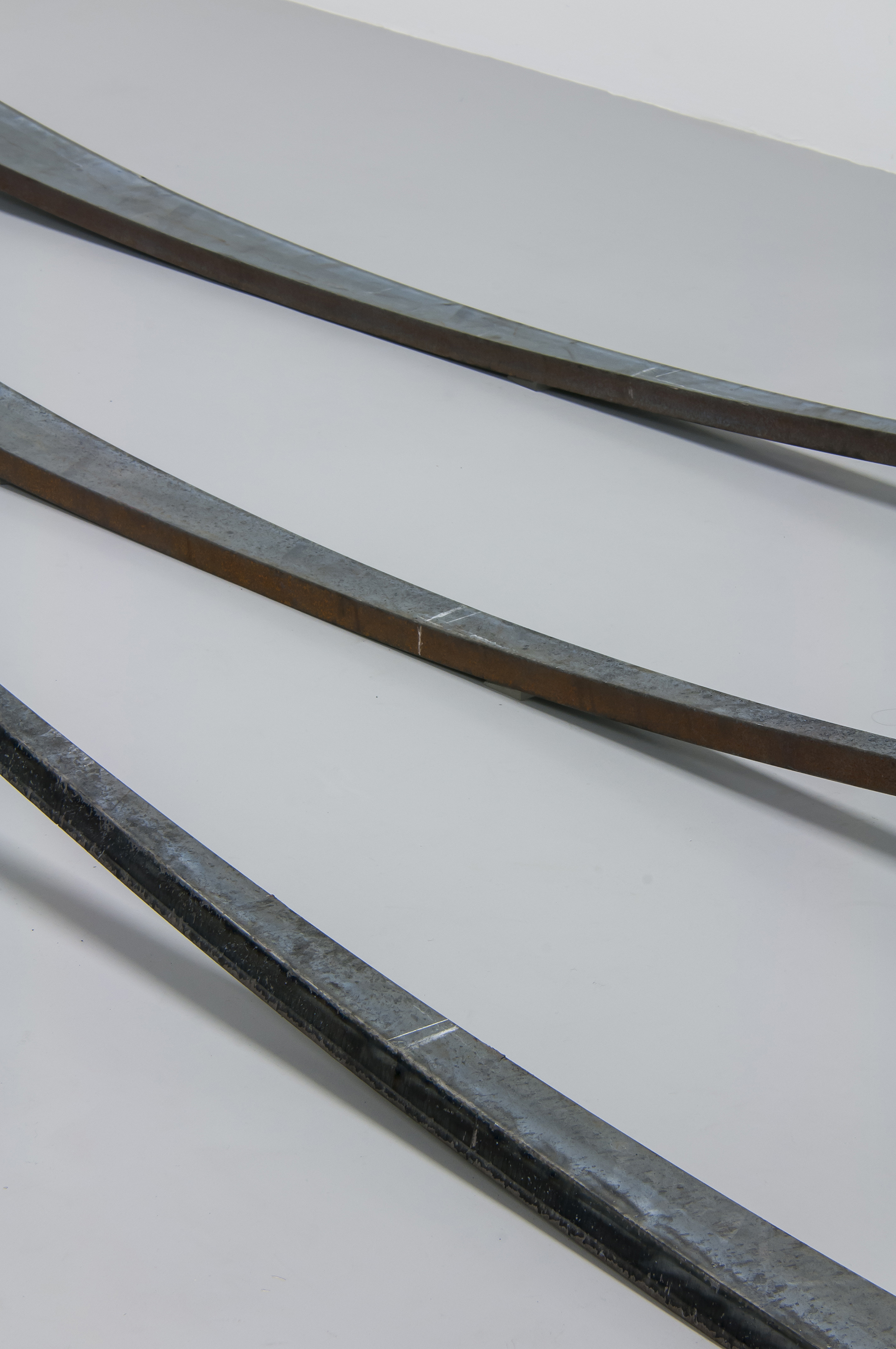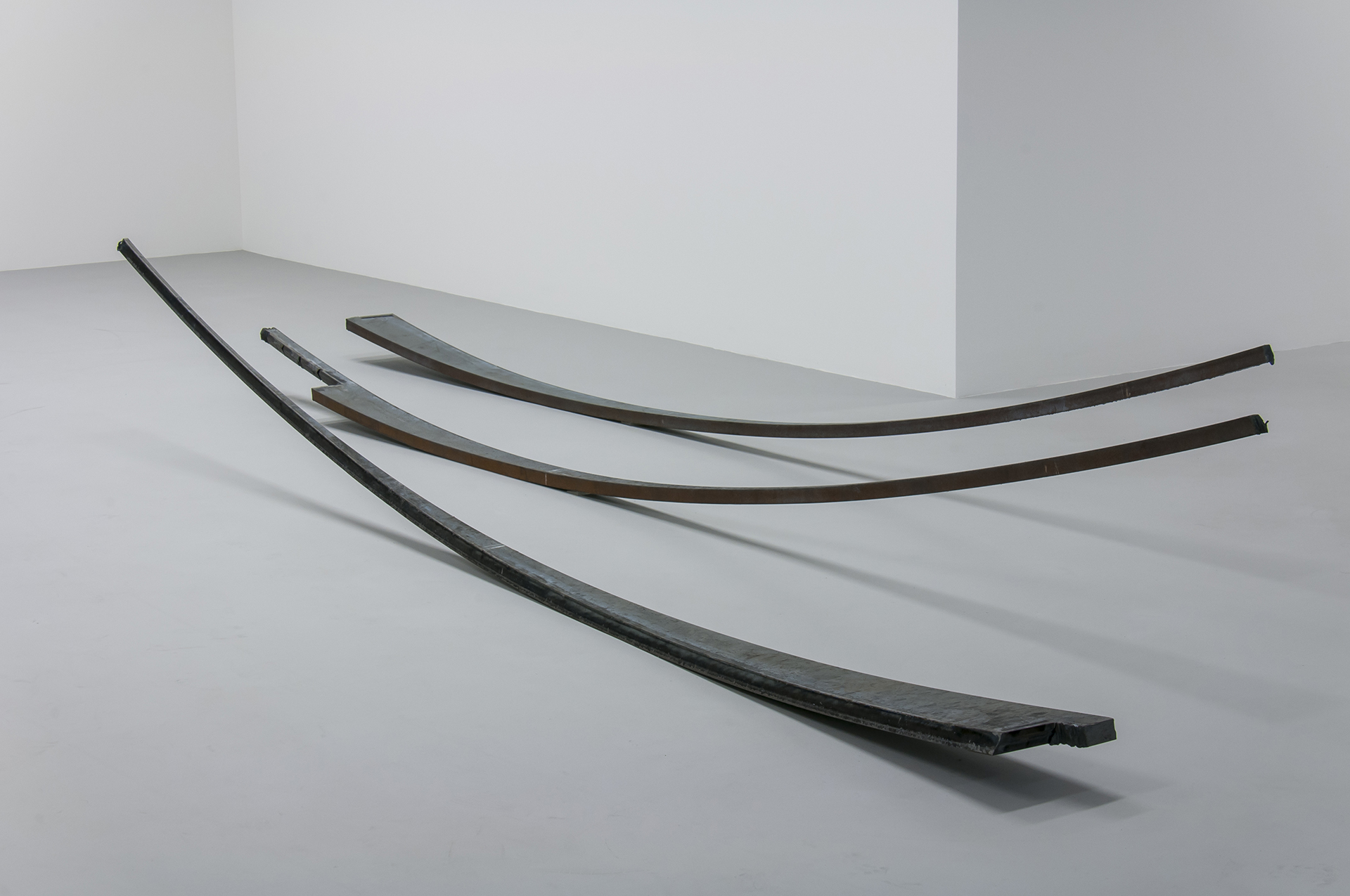 3. 鉄片
3. Offcut Steels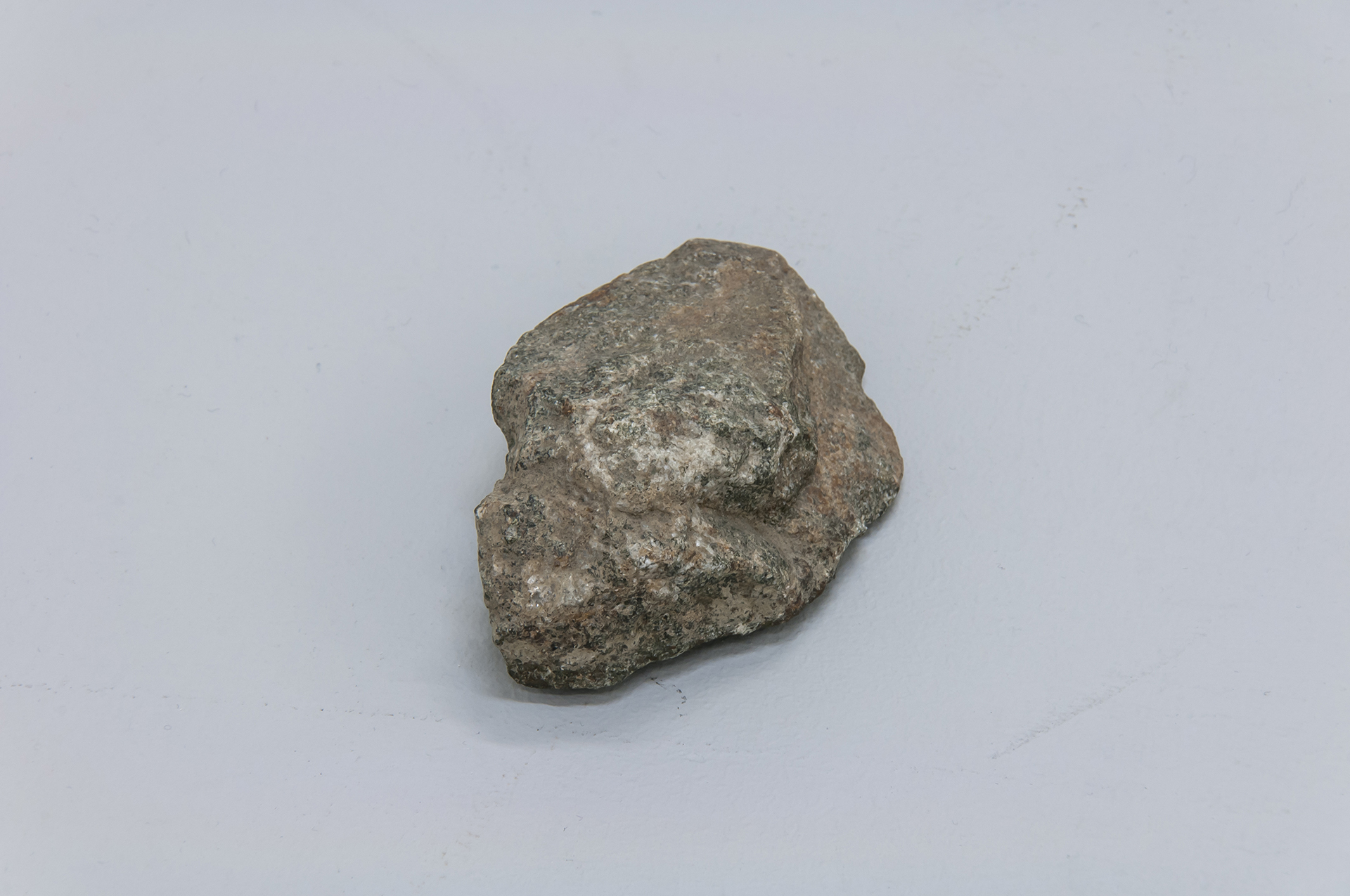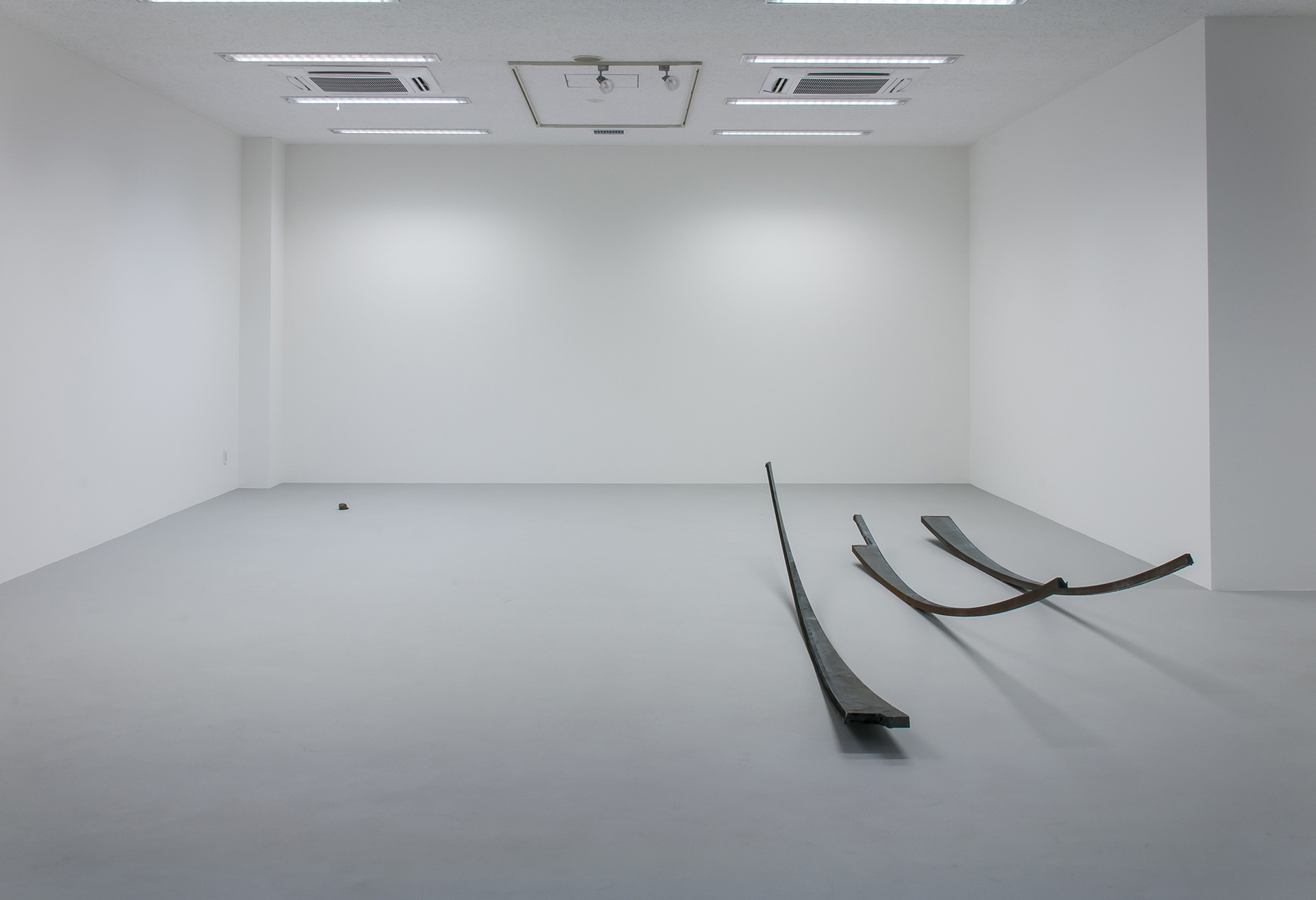 4. タングステン原石
4. Tungsten Ore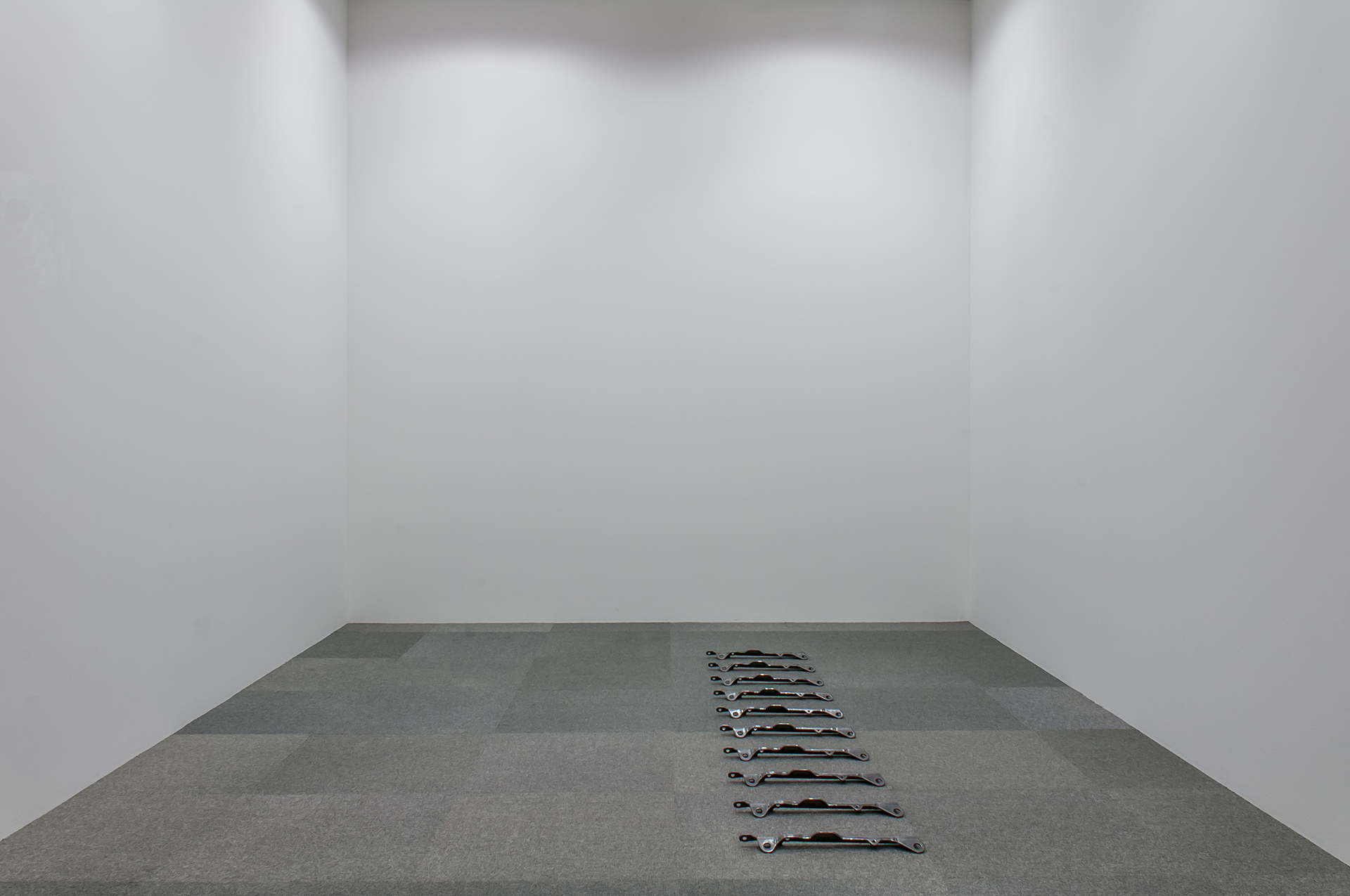 5. プレスト・スティール
Pressed Steels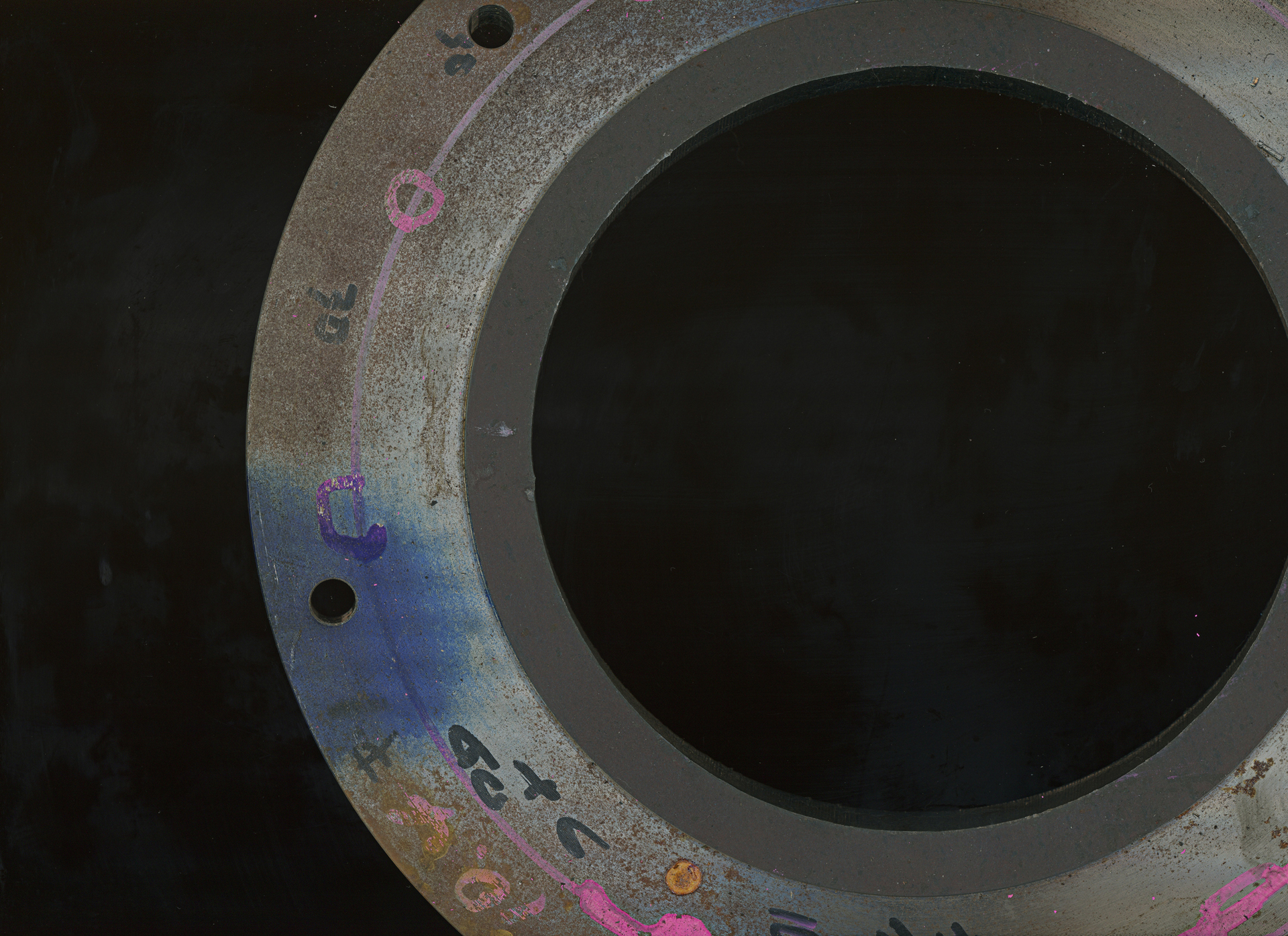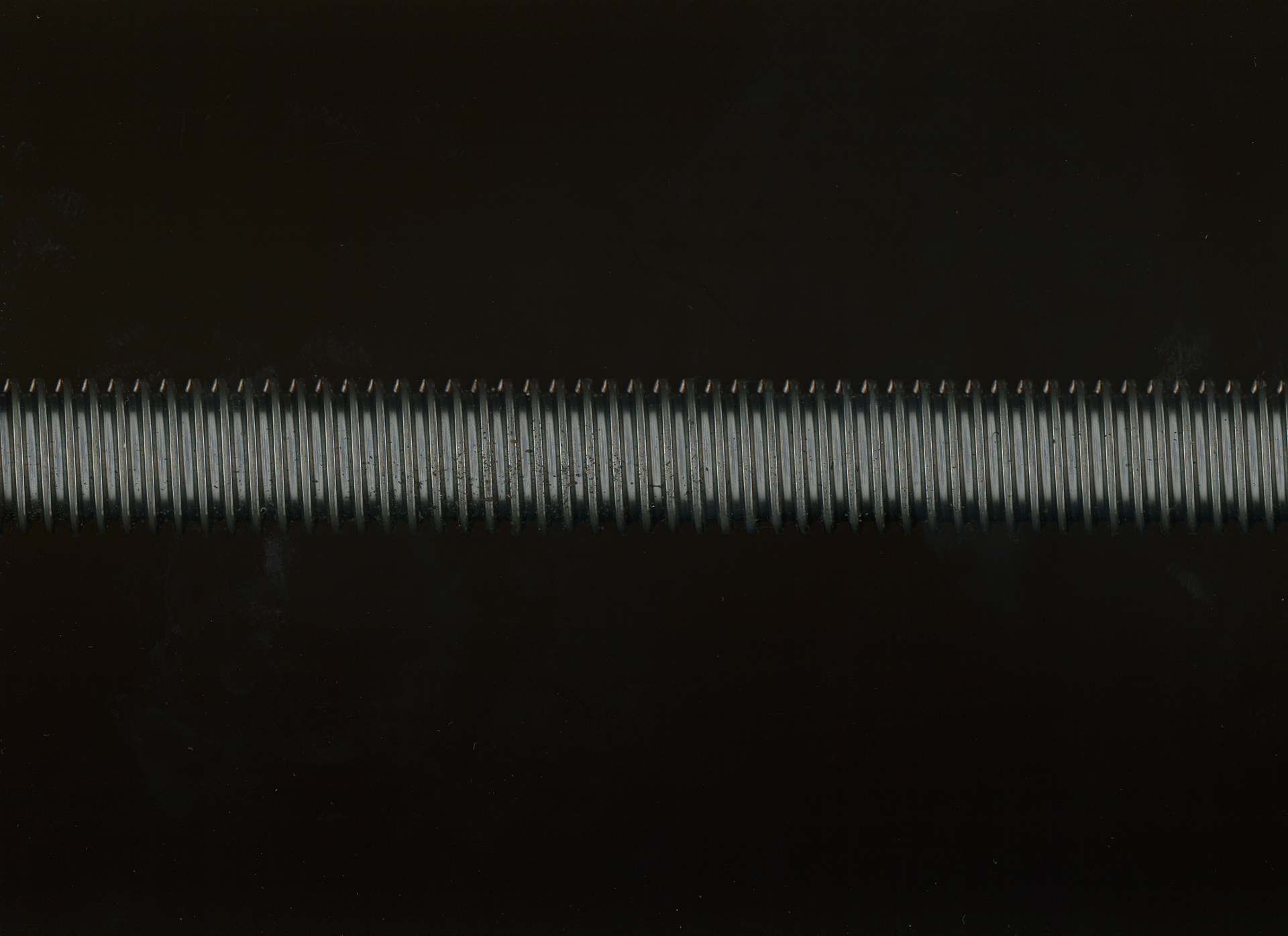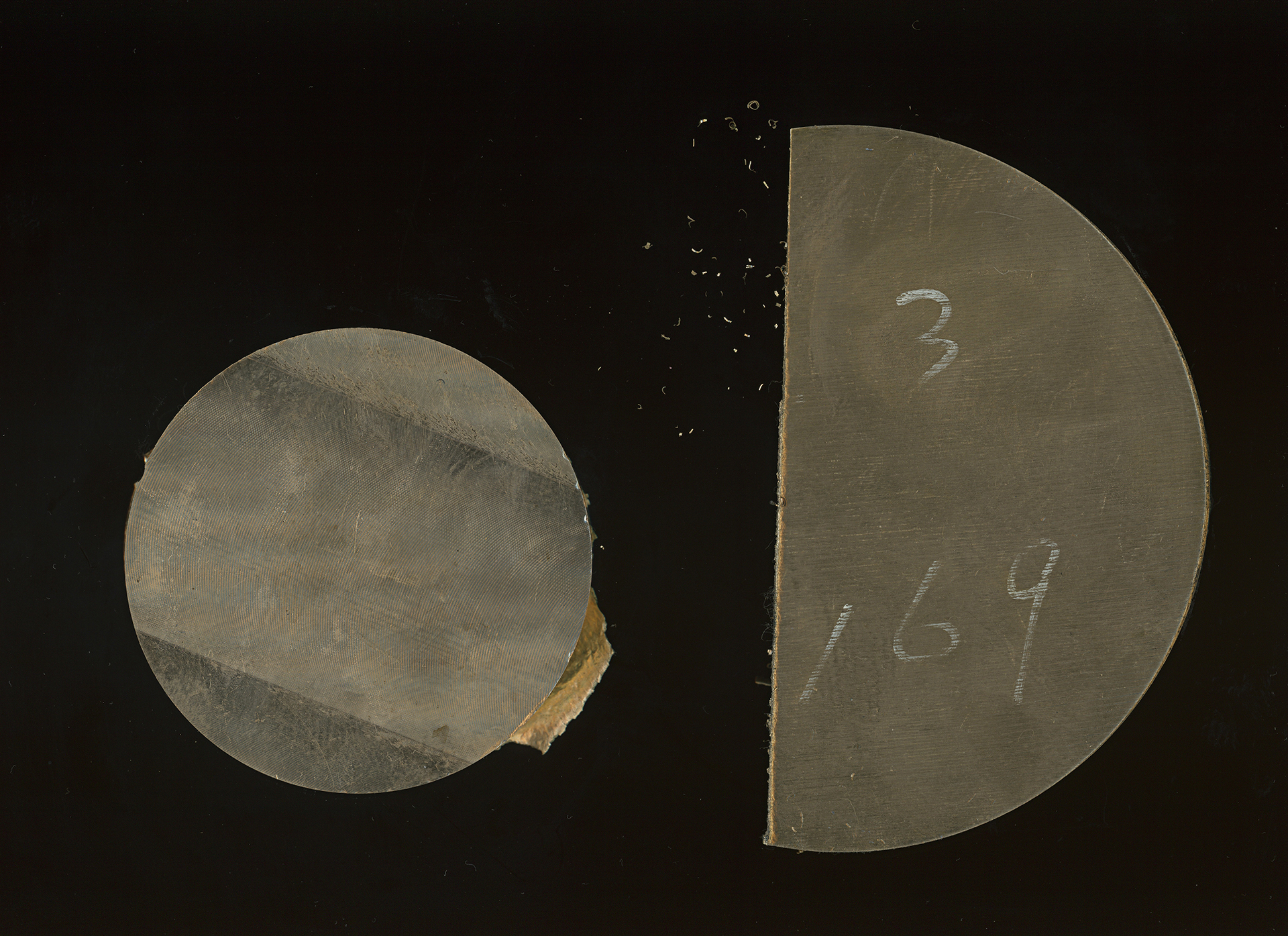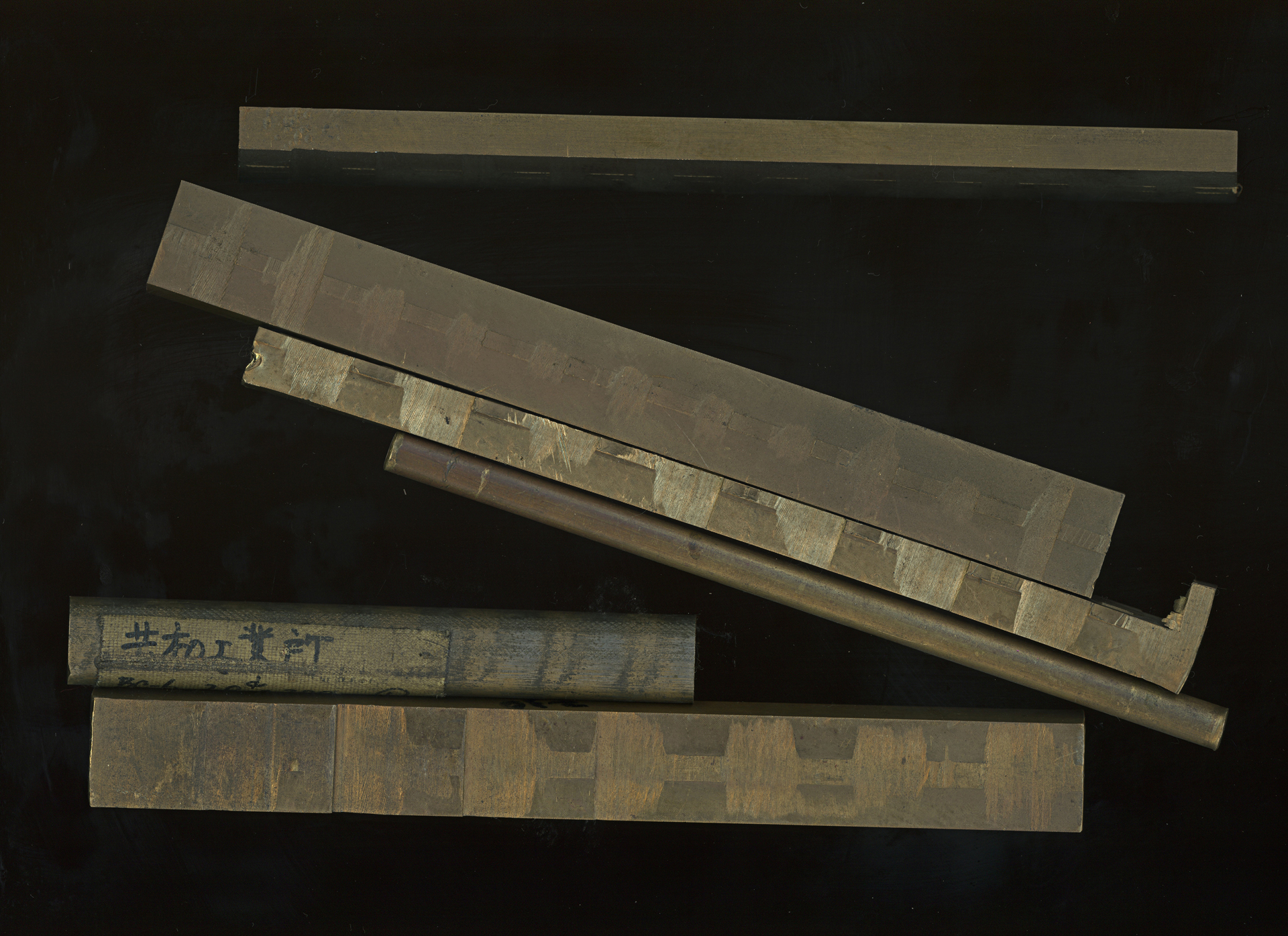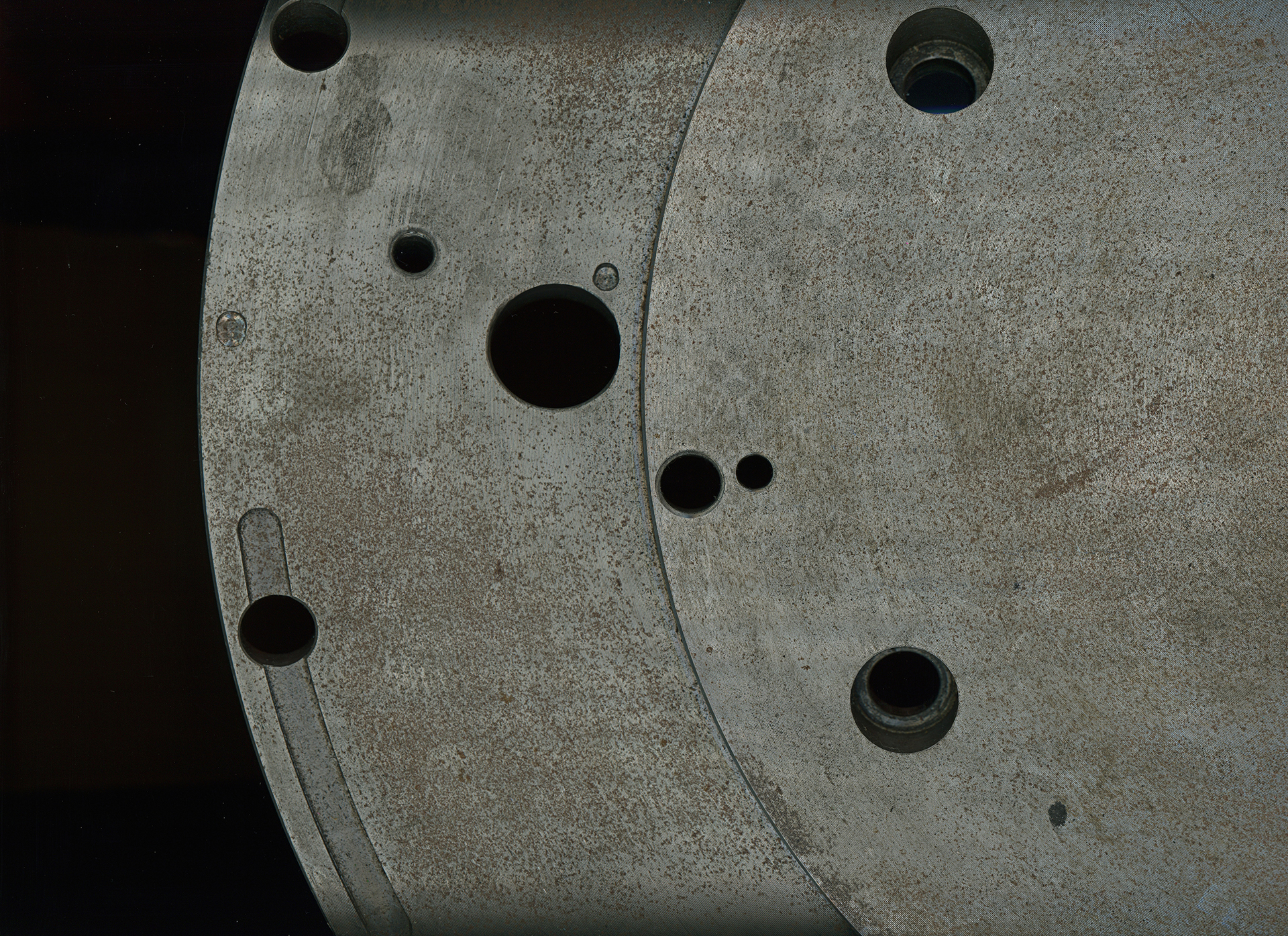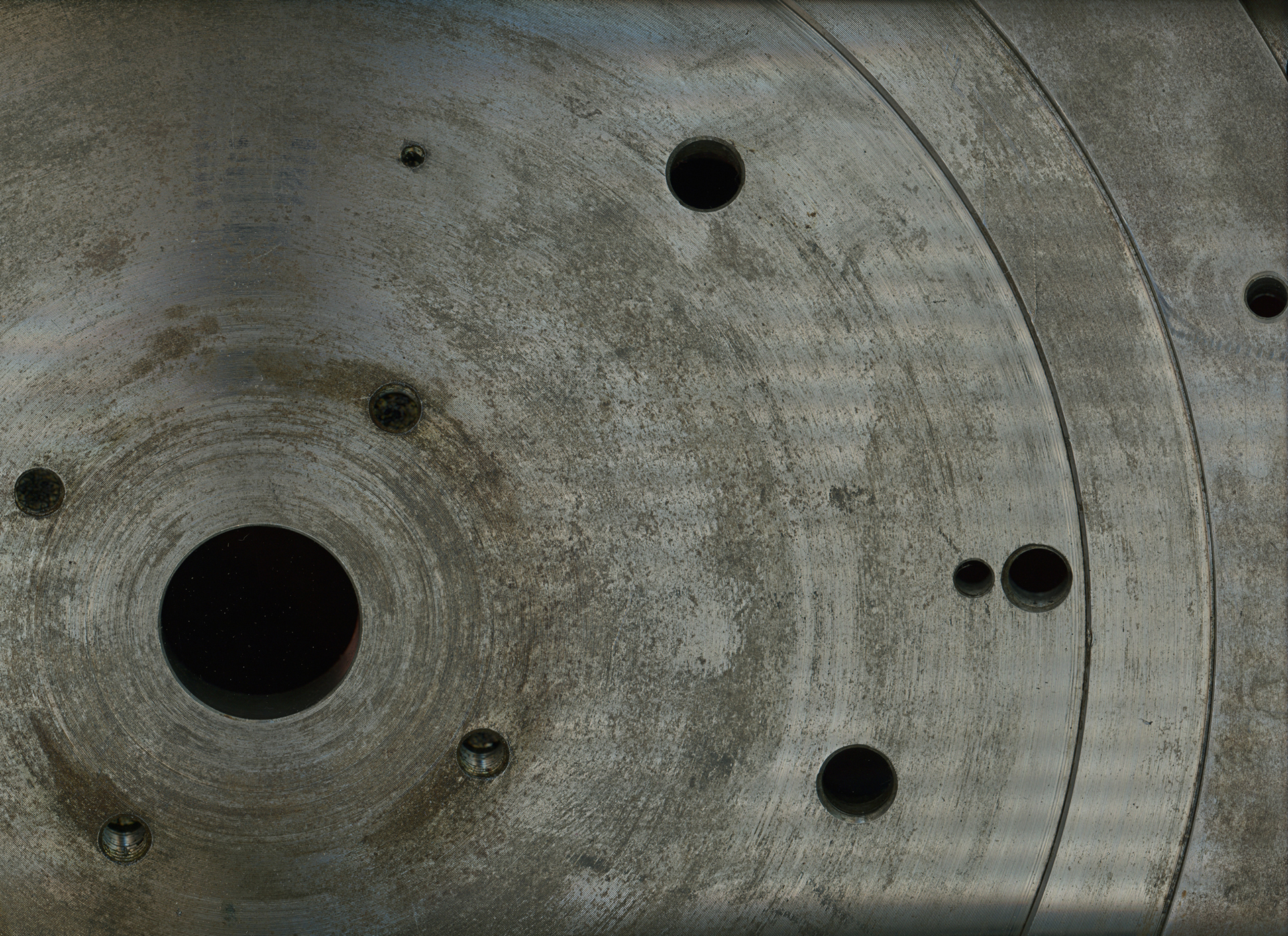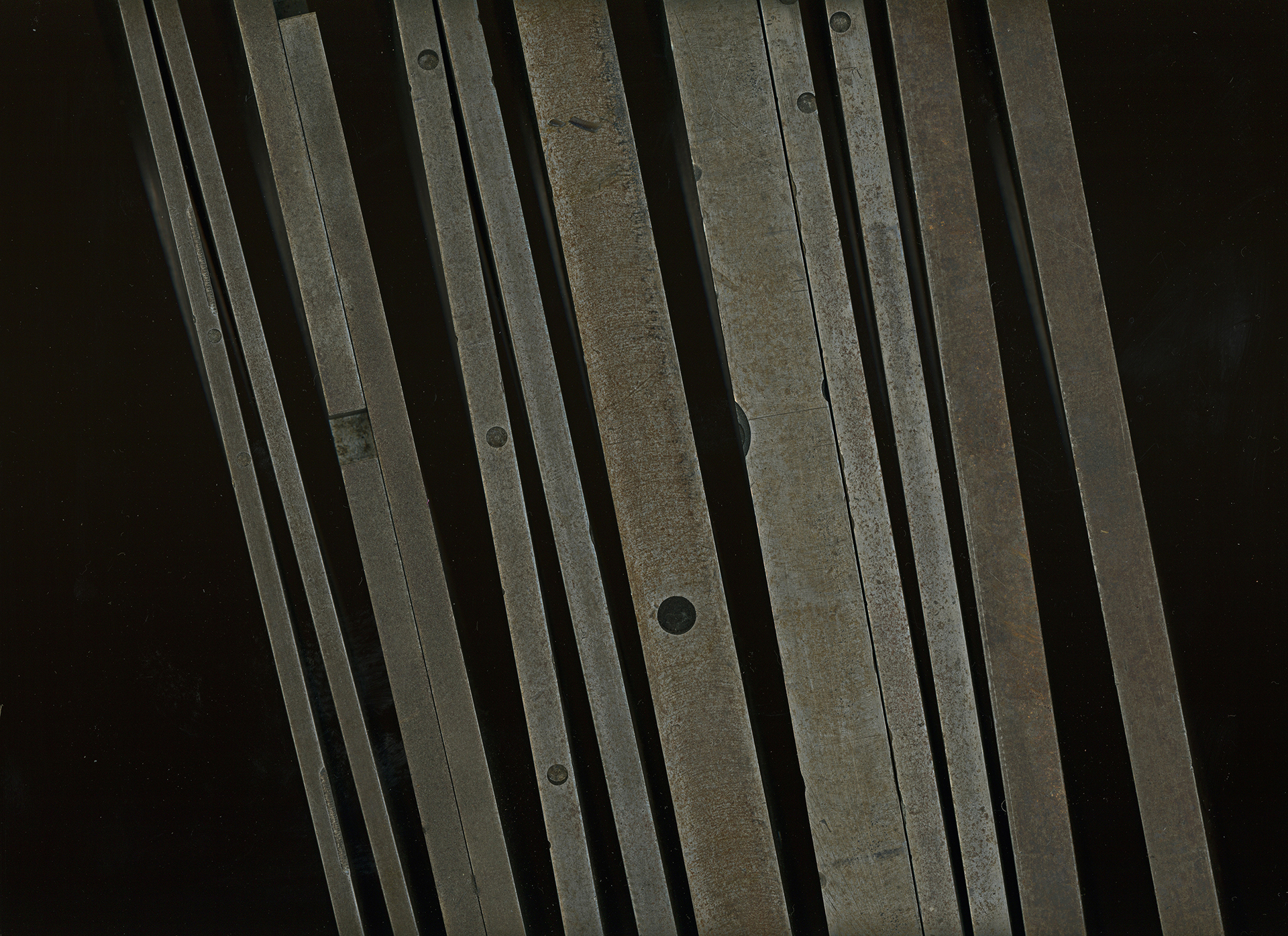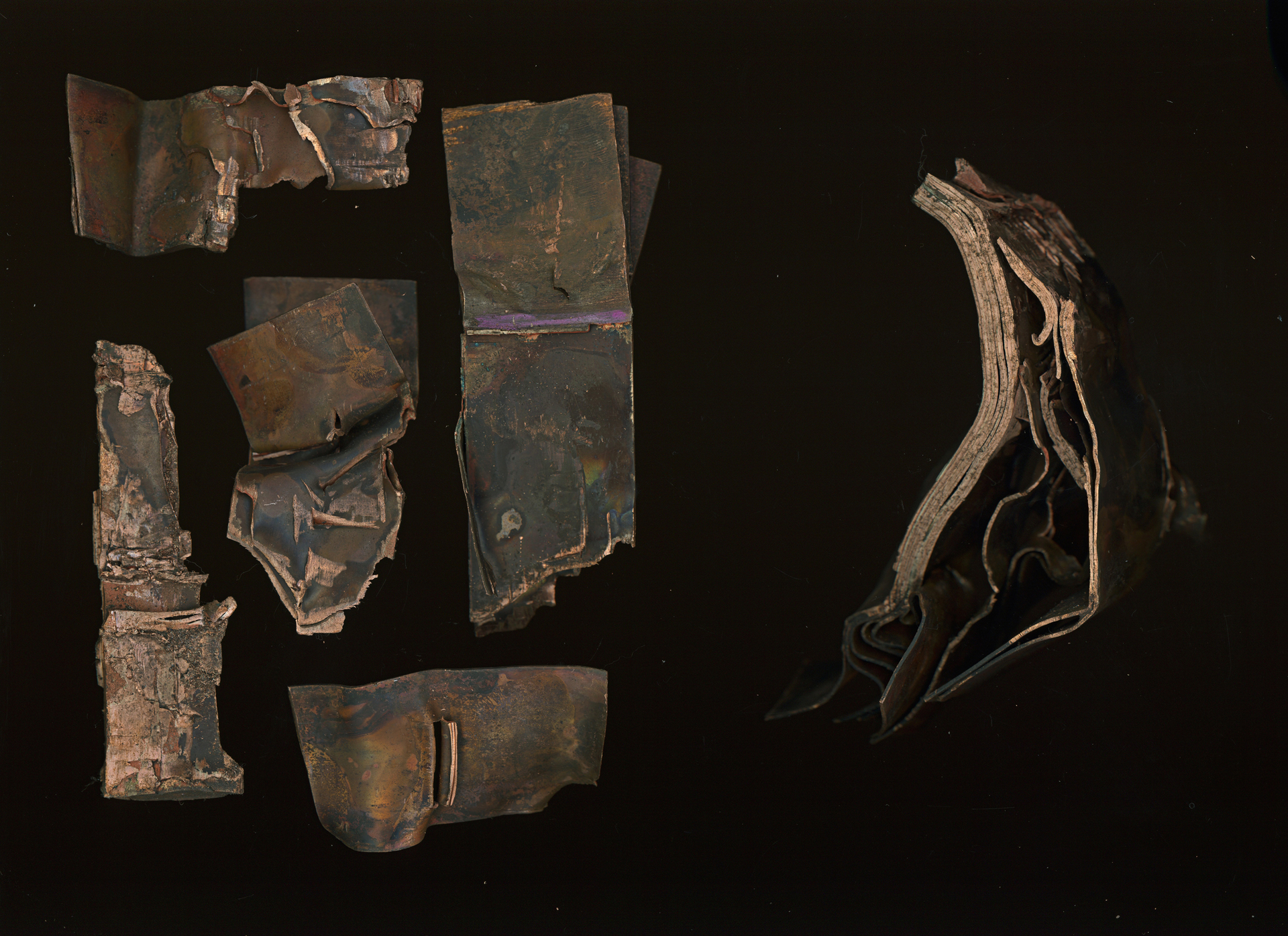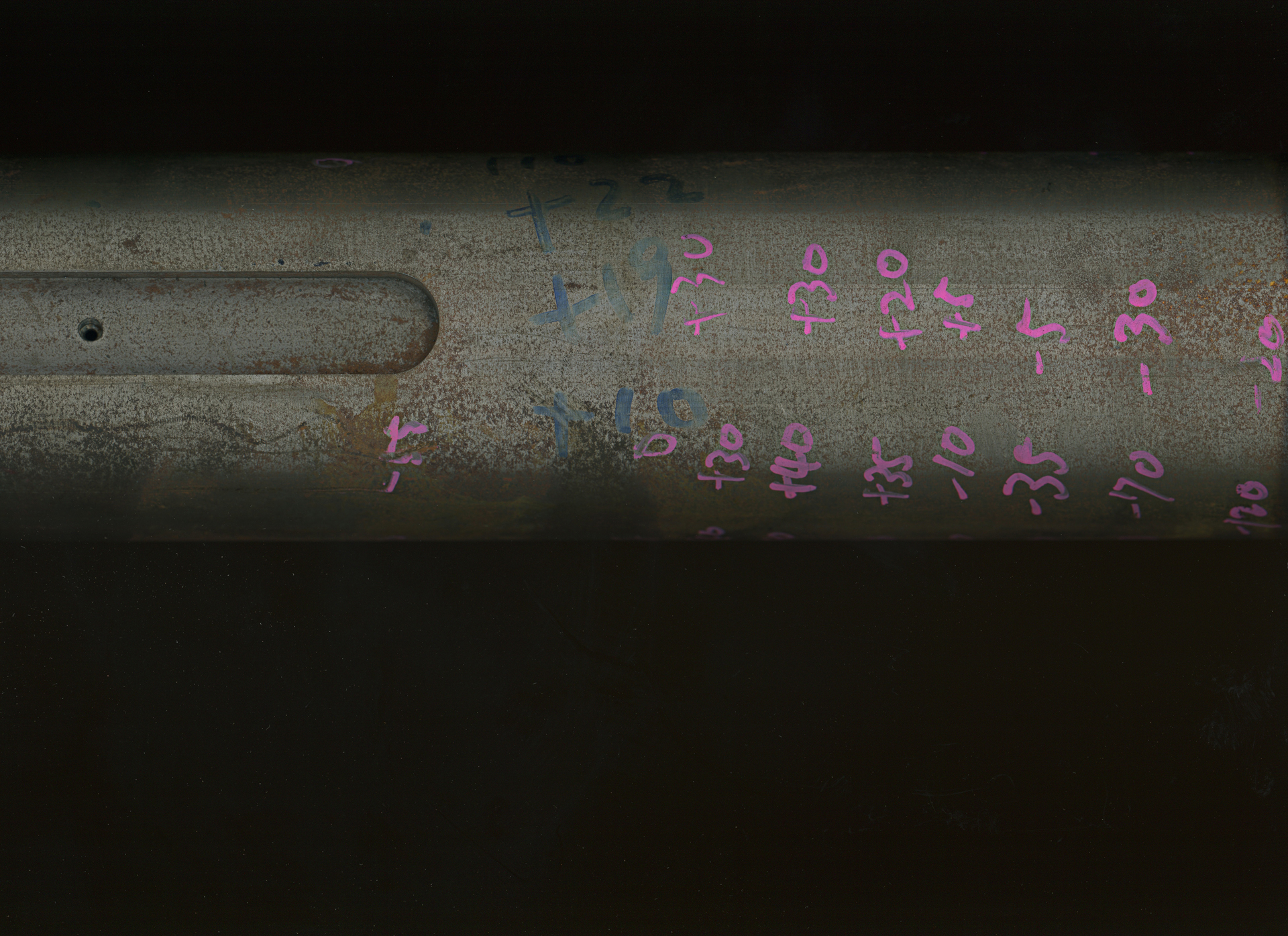 カタログ(スプレッドの抜粋)、A5 & 200エディション。
Catalogue (part, spread pages), A5 & 200 editions.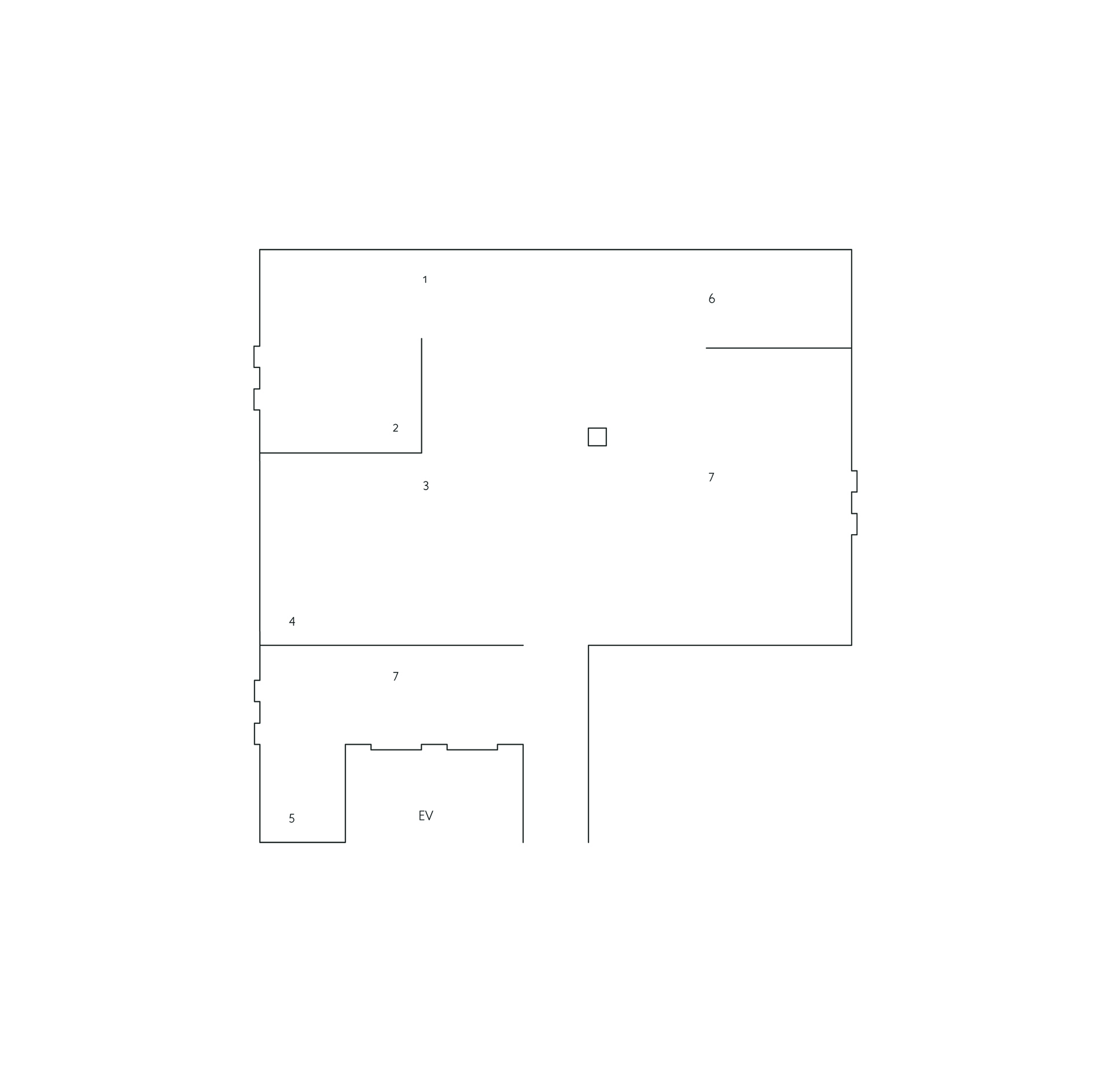 フェローシップ・プログラム展
現代美術センターCCA北九州
2016年3月開催
ほかに魚谷剛紀および加藤直樹、両建築士が参加
2015年秋、現代美術センターCCA北九州(cca-kitakyushu.org)の新設されたフェローシップ・プログラムの一環として、製鉄によって発展・近代化をとげ、のち衰退・脱工業化を経た北九州にて五ヶ月間を過ごした。制作したインスタレーション MMXVI (2016年) は前作 Il Quarto Stato(2015年、伊ブレーシャにて制作)同様、いくつかの工場と、そこで労働に従事する人々とのコラボレーションをもとに、展示に際し、通常なされる作業工程を延期していただくことで、結果生じた資材と製品の中間物の集合からなる。加えてスキャナを用い、それら中間物を実物大で記録したカタログを出版した。
協力|CCAスカラーシップ委員会、株式会社しろみず(若松区北浜2丁目4番号 | 093 761 4631)、株式会社共和工業所(八幡西区陣山2丁目6番26号 | 093 661 1616)、西日本オートリサイクル株式会社(若松区響町1丁目62番 | 093 752 5090)、冨士ダイス株式会社門司工場(門司区葛葉3丁目3番7号 | 093 331 2136)、安田工業株式会社八幡工場(八幡東区枝光2丁目7番7号 | 093 662 6531)、有限会社アートメタル産興(田川郡福智町弁城2621 | 094 722 3935)
写真|三浦賢一
Fellowship Program Exhibition
March 2016 at CCA Kitakyushu
Alongside, works by architects Naoki Kato and Noriaki Uotani were on display.
In autumn of 2015, I participated in newly launched Fellowship Program at Center for Contemporary Art in Kitakyushu (cca-kitakyushu.org) and spent 5 months in the city which is wholly developed and modernised by the industry of ironwork at the start of the earlier century. In continuation to the previous project entitled Il Quarto Stato (made in 2015, in Brescia, Italy), MMXVI (2016) is made to index the manufacturing decline and deindustrialisation which began some decades ago, similarly in collaboration with local factory workers. I asked to make a work stoppage coincided with an exhibition. I then exhibited the resulting industrial fragments, suspended in the state between materials and products. In addition, I scanned and documented them in actual sizes as part of the exhibition catalogue.
Special thanks to Siromizu Iron Works (2-4-1 Kitahama, Wakamatsu Ward | +81 937614631), Art Metal Sanko (2621 Benjyo, Fukuchimachi, Tagawa County | +81 947223935), Fuji Die Co., Ltd. Moji Factory (3-3-7 Kuzuha, Moji Ward | +81 933312136), Kyowa Kogyosho (2-6-26 Jinyama, Yahatanishi Ward | +81 936611616), West-Japan Auto Recycle (1-62 Hibikimachi, Wakamatsu Ward | +81 937525090) and Yasuda Kogyo Yahata Plant (2-7-7 Edamitsu, Yahatahigashi Ward | +81 936626531)
Exhibition photographs by Ken'ichi Miura
Supported by CCA Scholarship Committee





© 2016 古橋まどか & 加藤直樹/魚谷剛紀(壁面の写真作品)+ CCA北九州
© 2016 Madoka Furuhashi, Naoki Kato/Takenori Uotani (for the photographic work exhibited on the wall) and CCA Kitakyushu.