Il Quarto Stato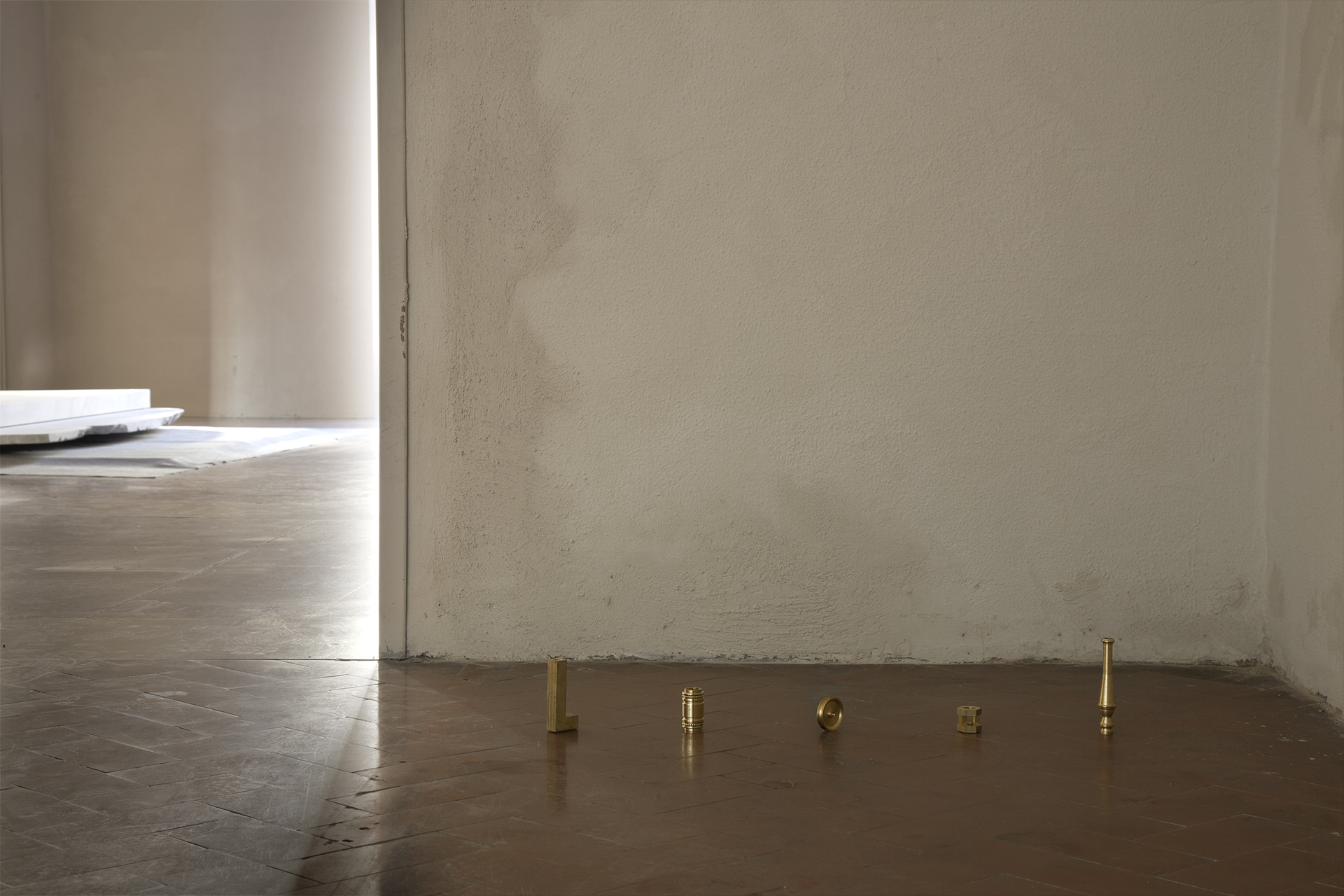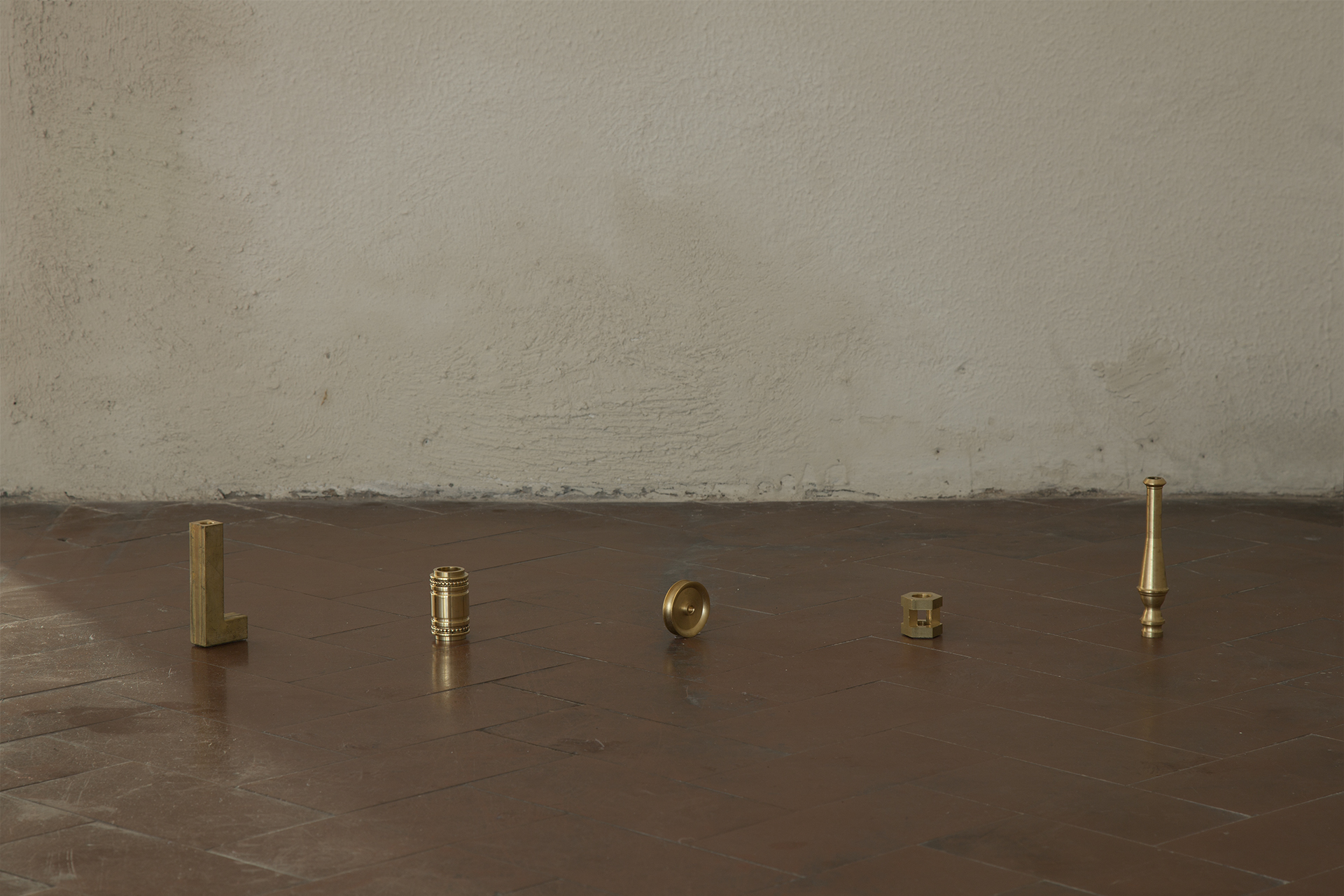 1. Il Quarto Stato (Partly Polished Brass Fixtures), variable dimensions, 2015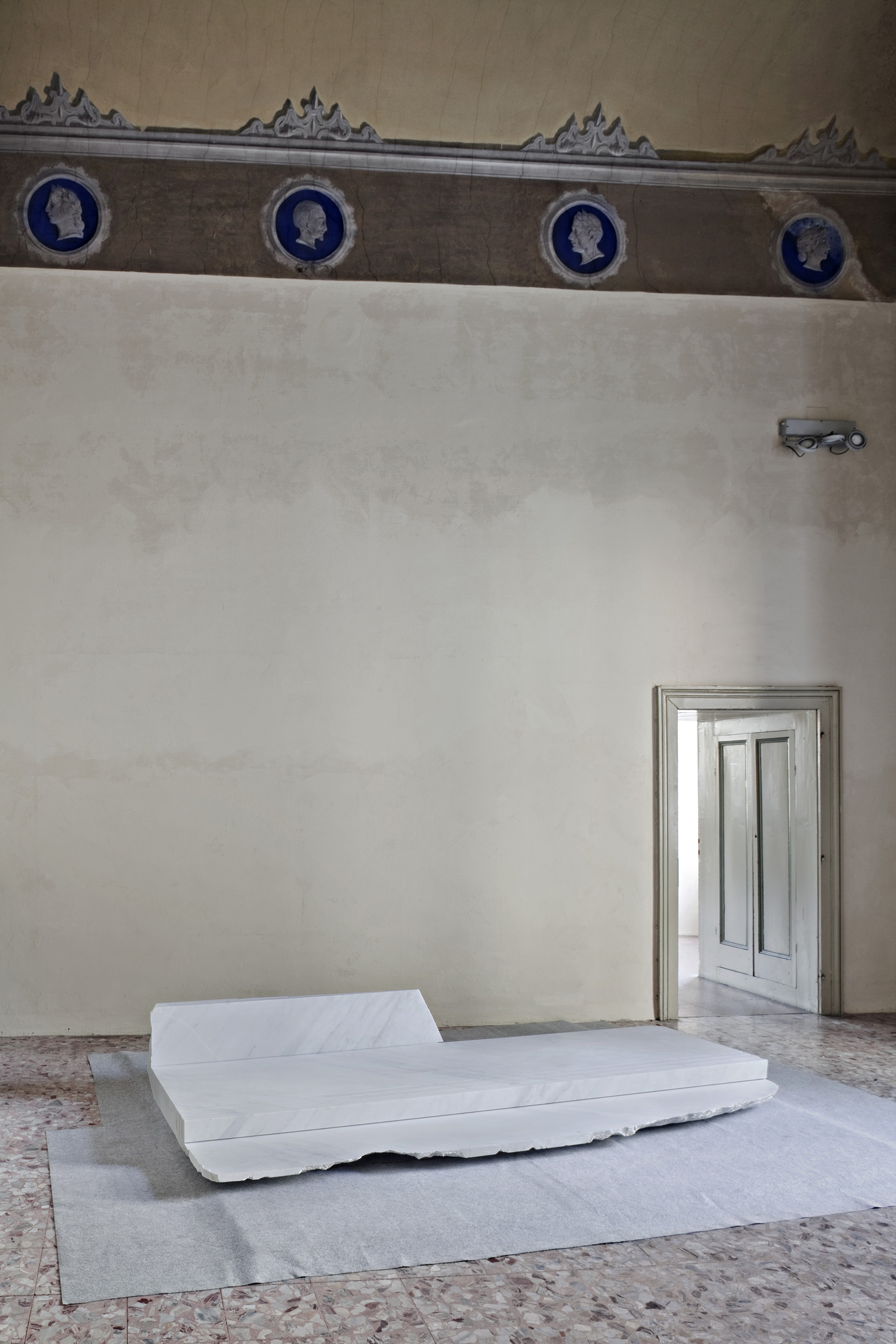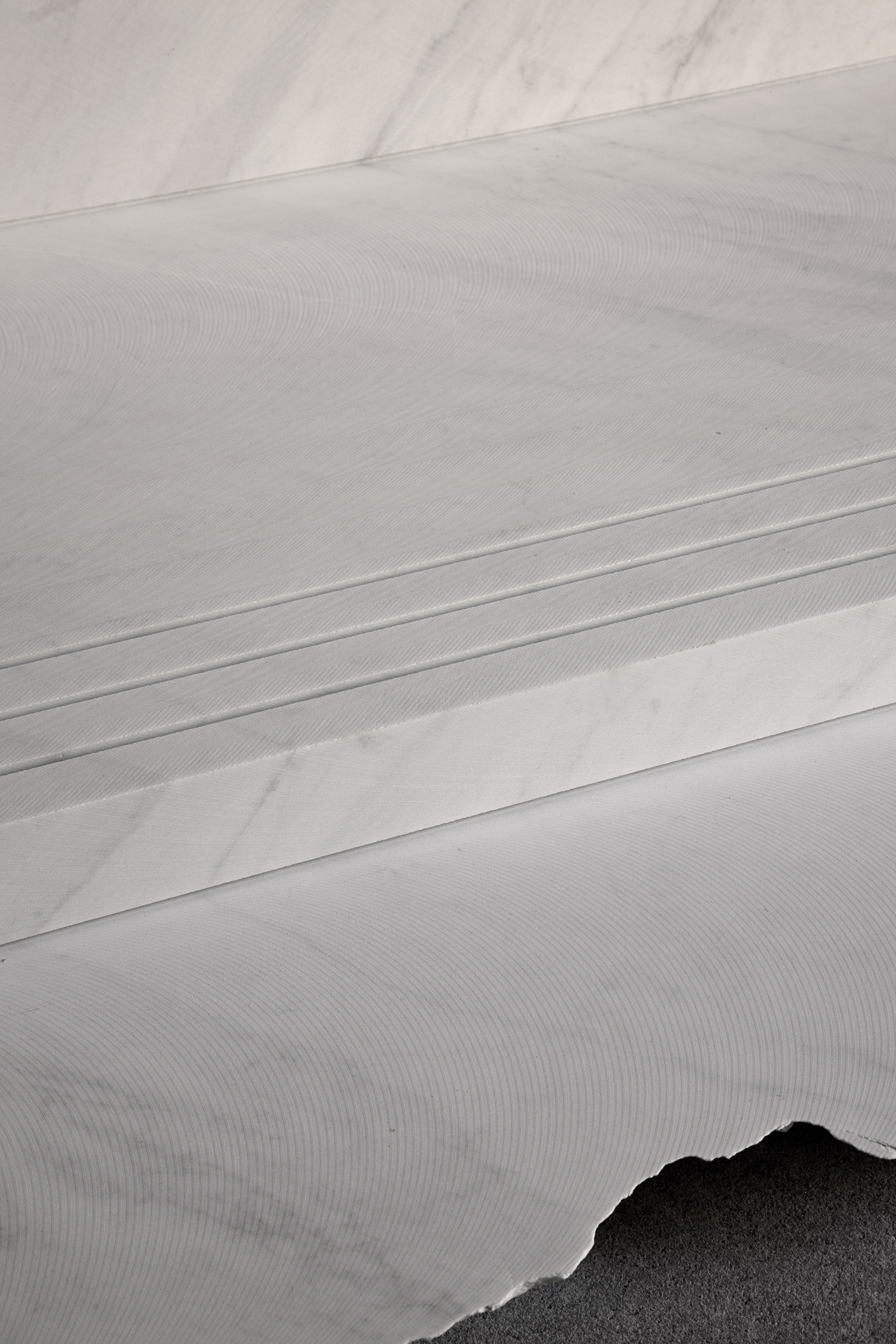 2. Il Quarto Stato (Botticino with Partial Cuts), 310 x 120 x 13 cm, 2015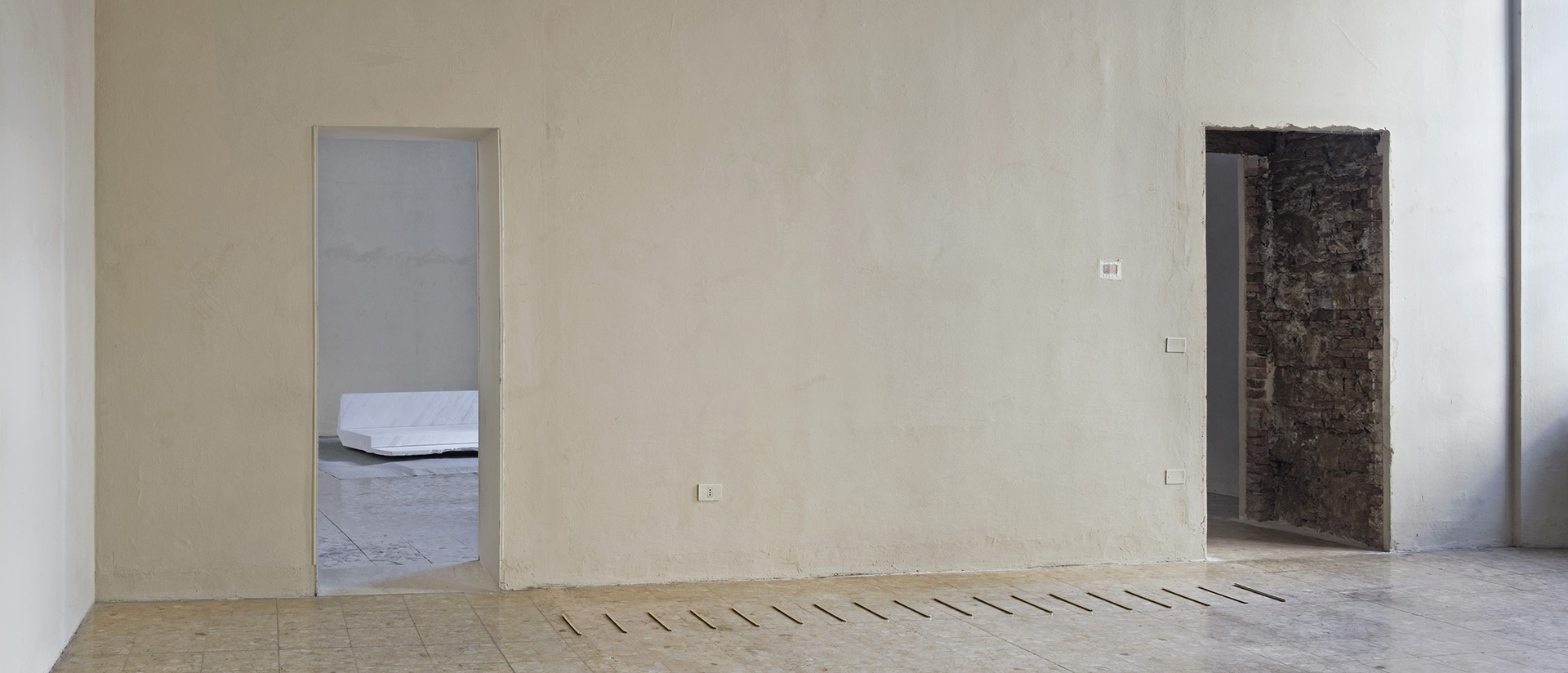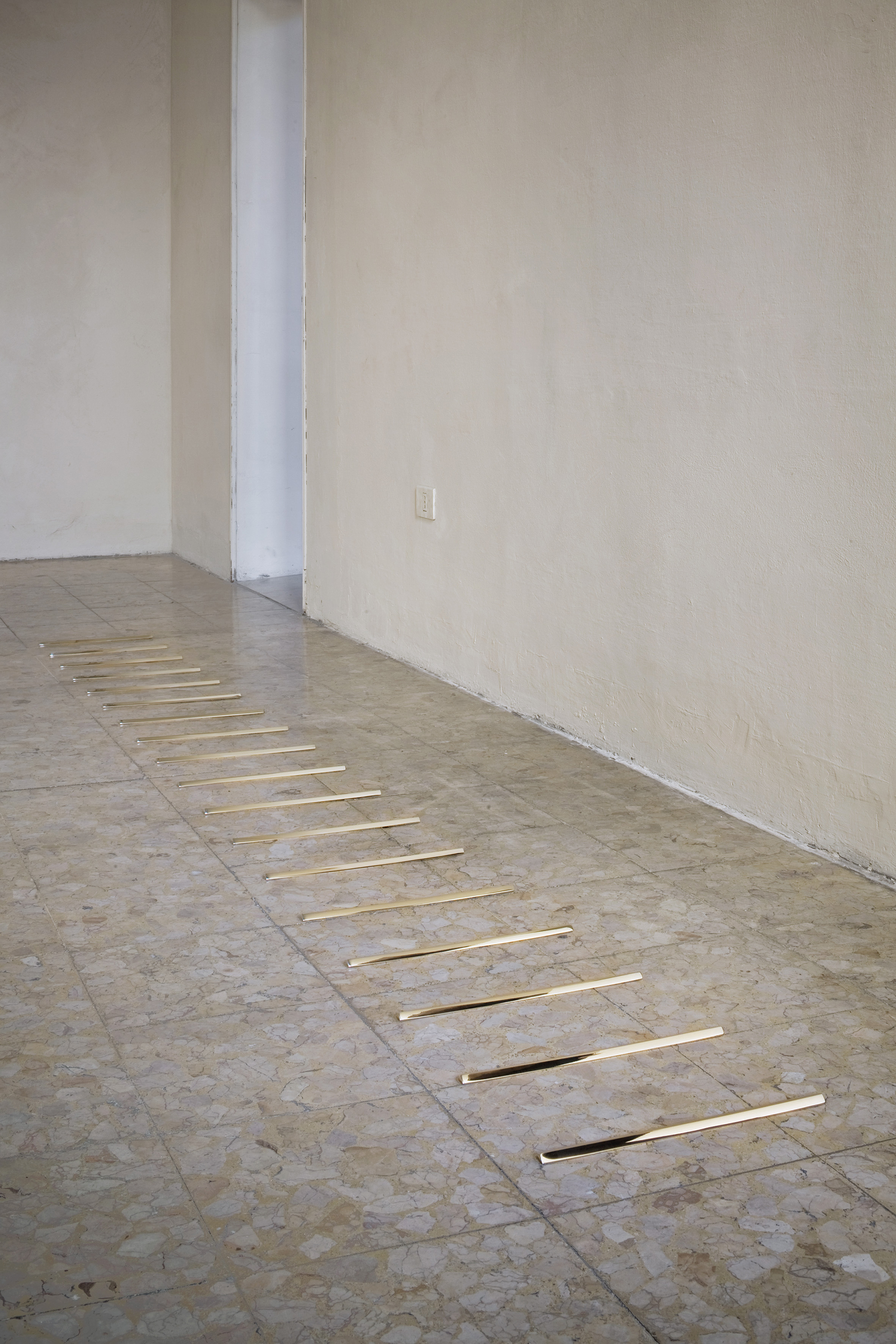 3. Il Quarto Stato (Brass Elements with Robotically Controlled Finish), variable dimensions, 2015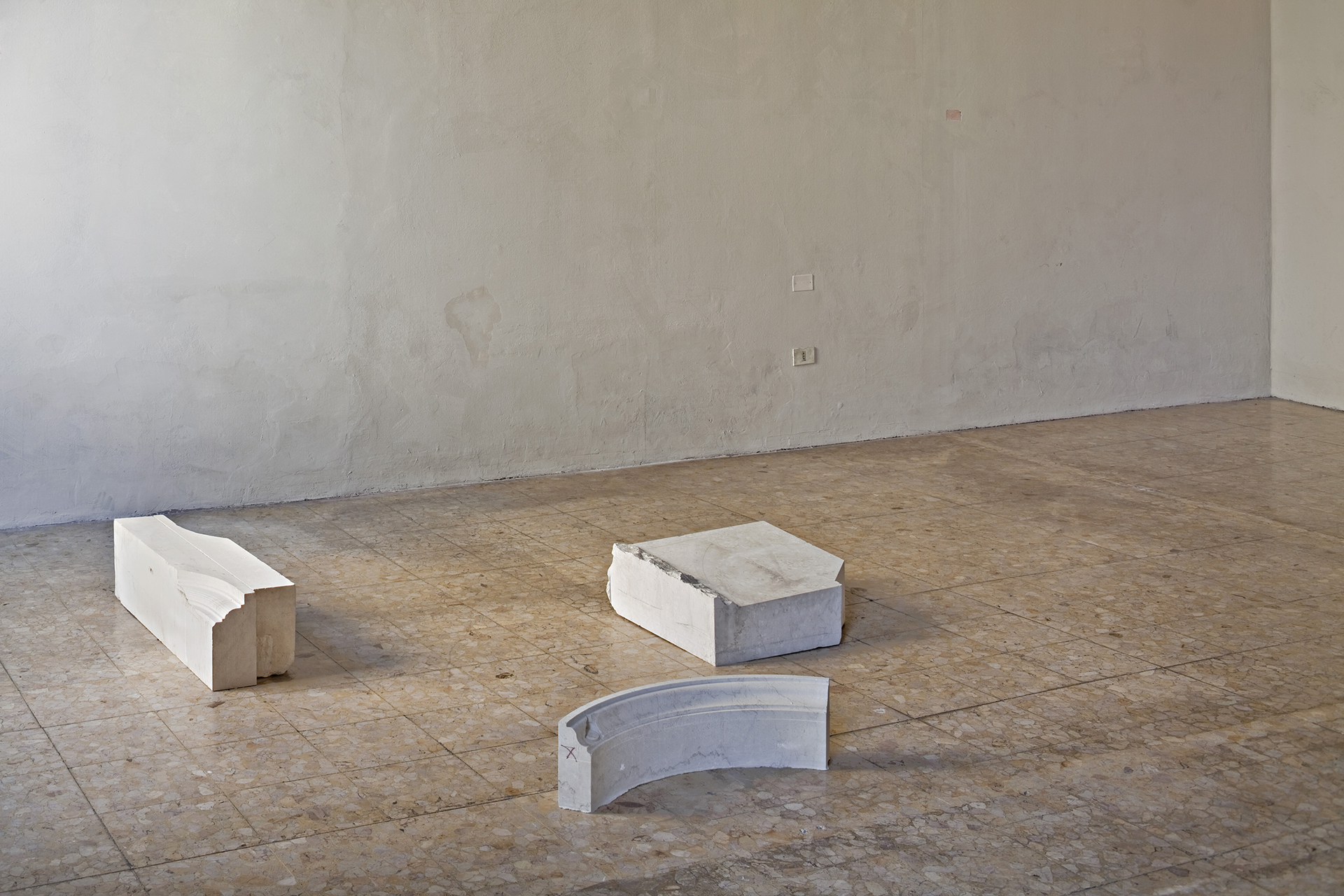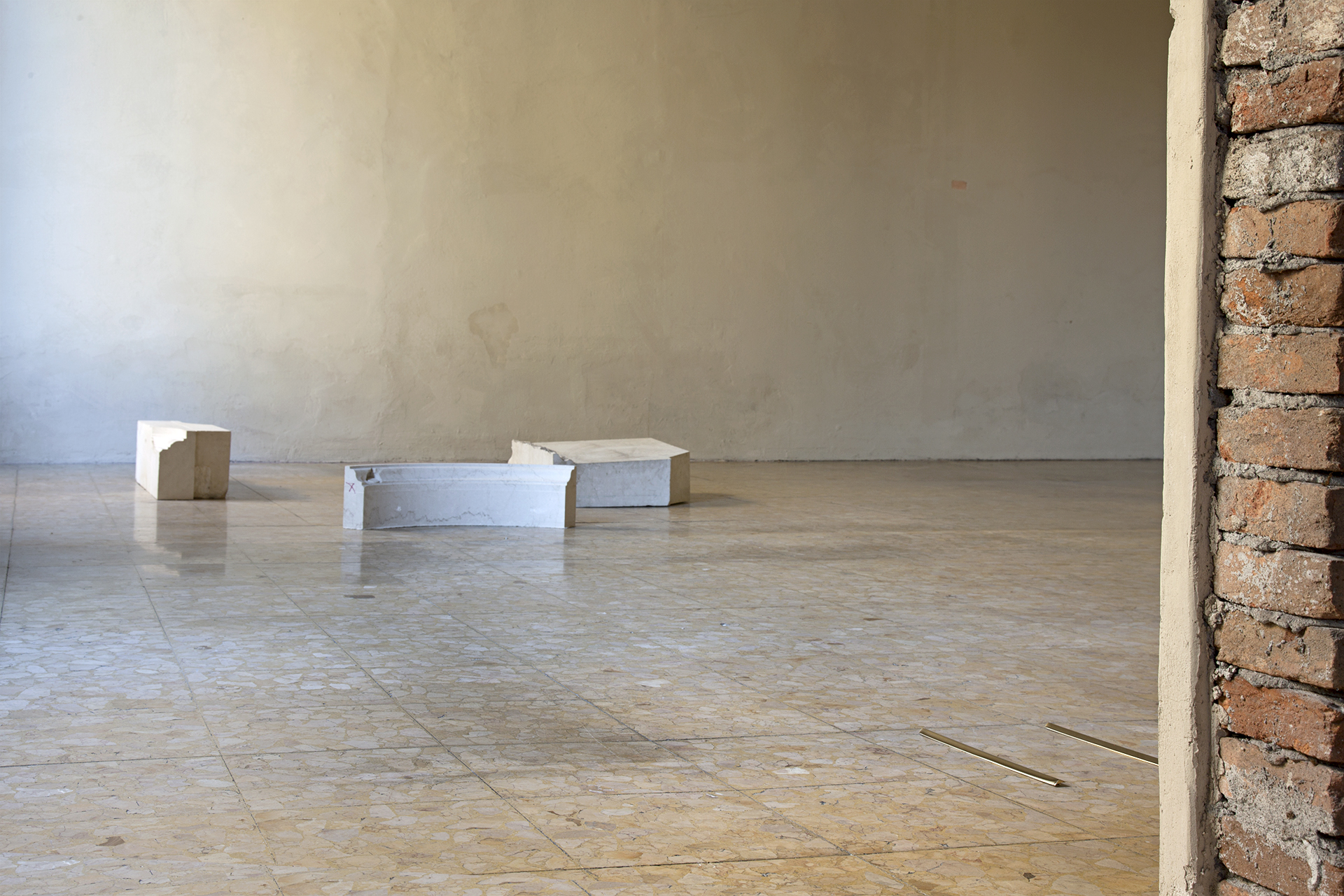 4 – 6. Il Quarto Stato (Botticino and White Turkish Limestone with Partial Cuts), variable dimensions, 2015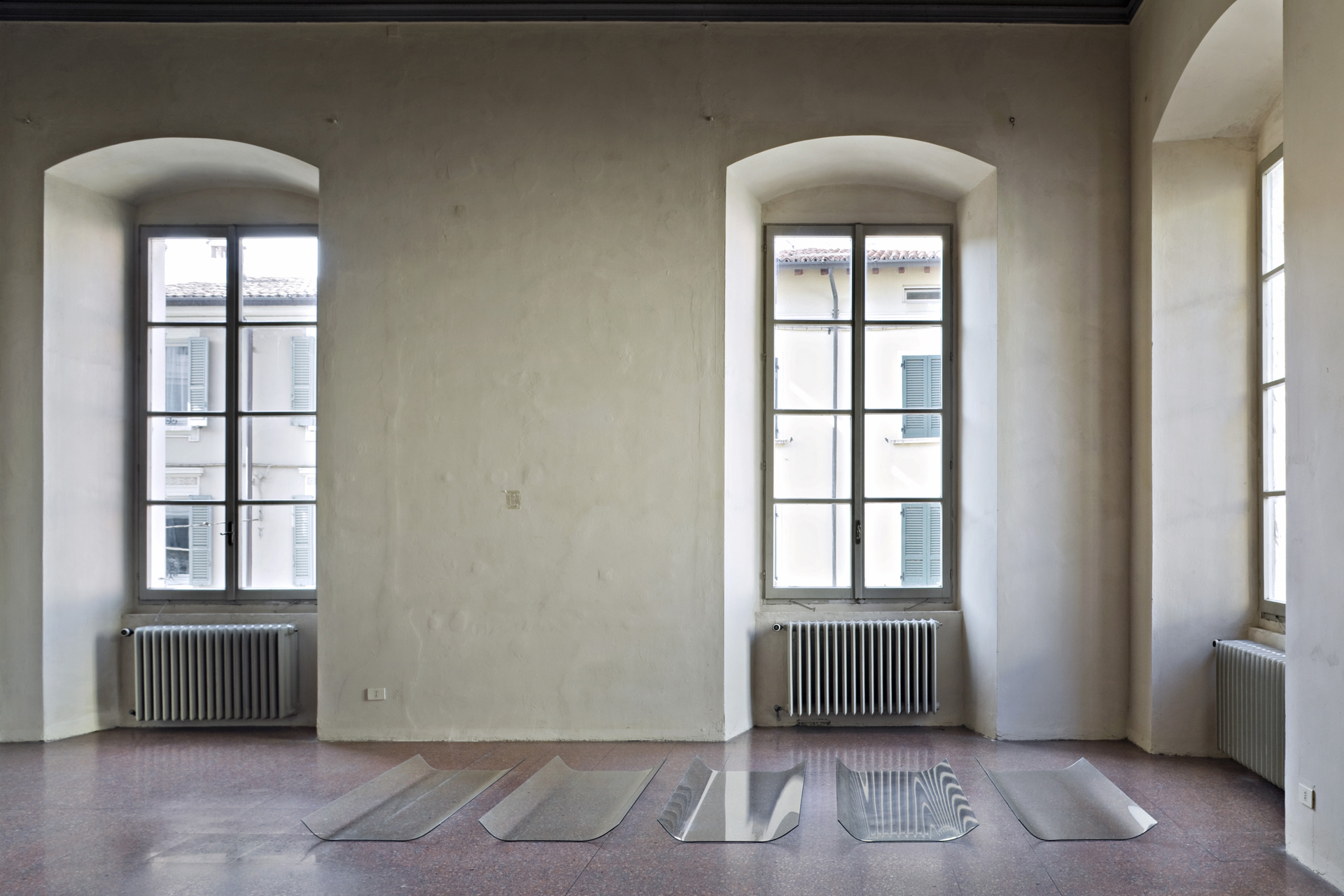 7. Il Quarto Stato (Partially Curved Glass Sheets), variable dimensions, 2015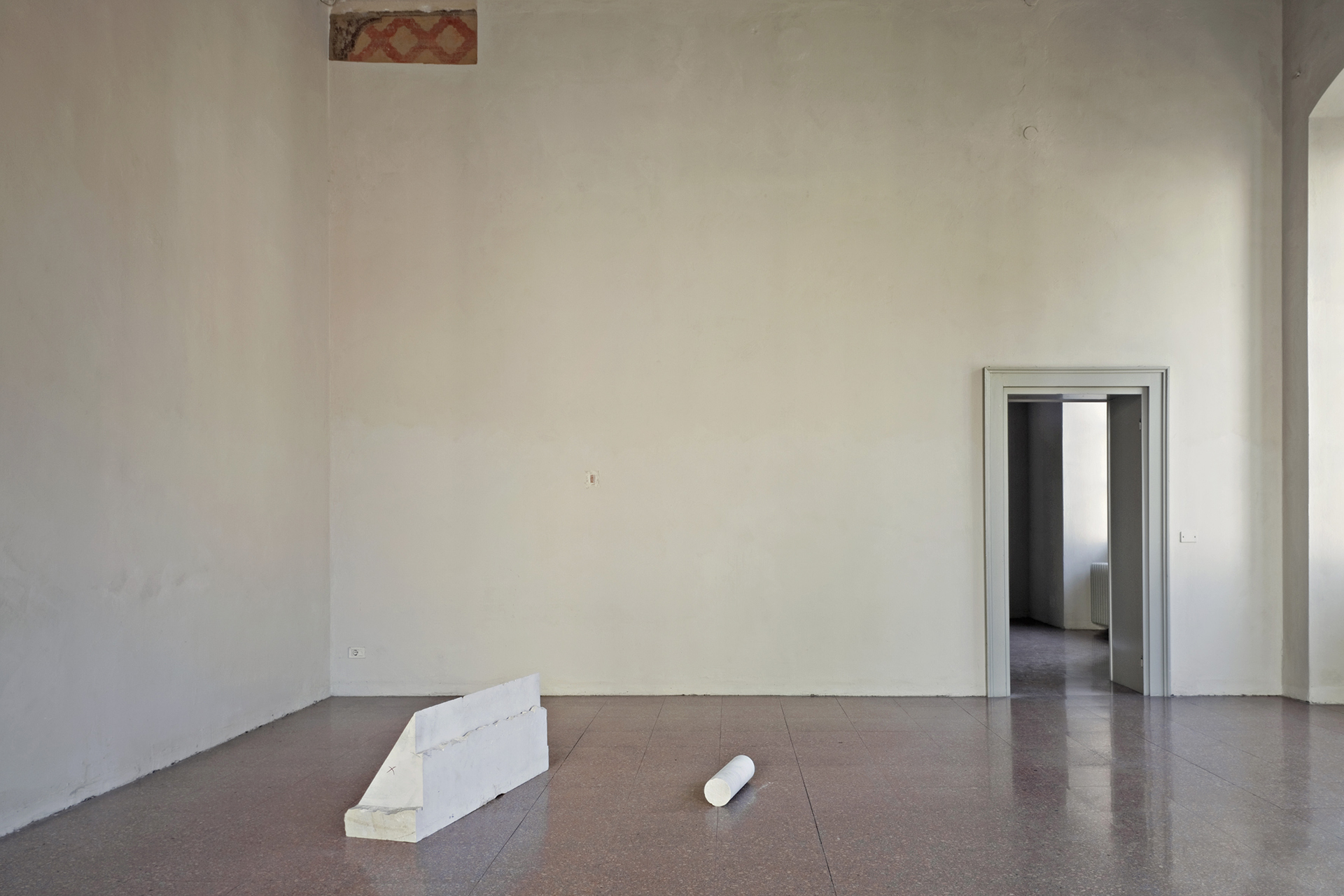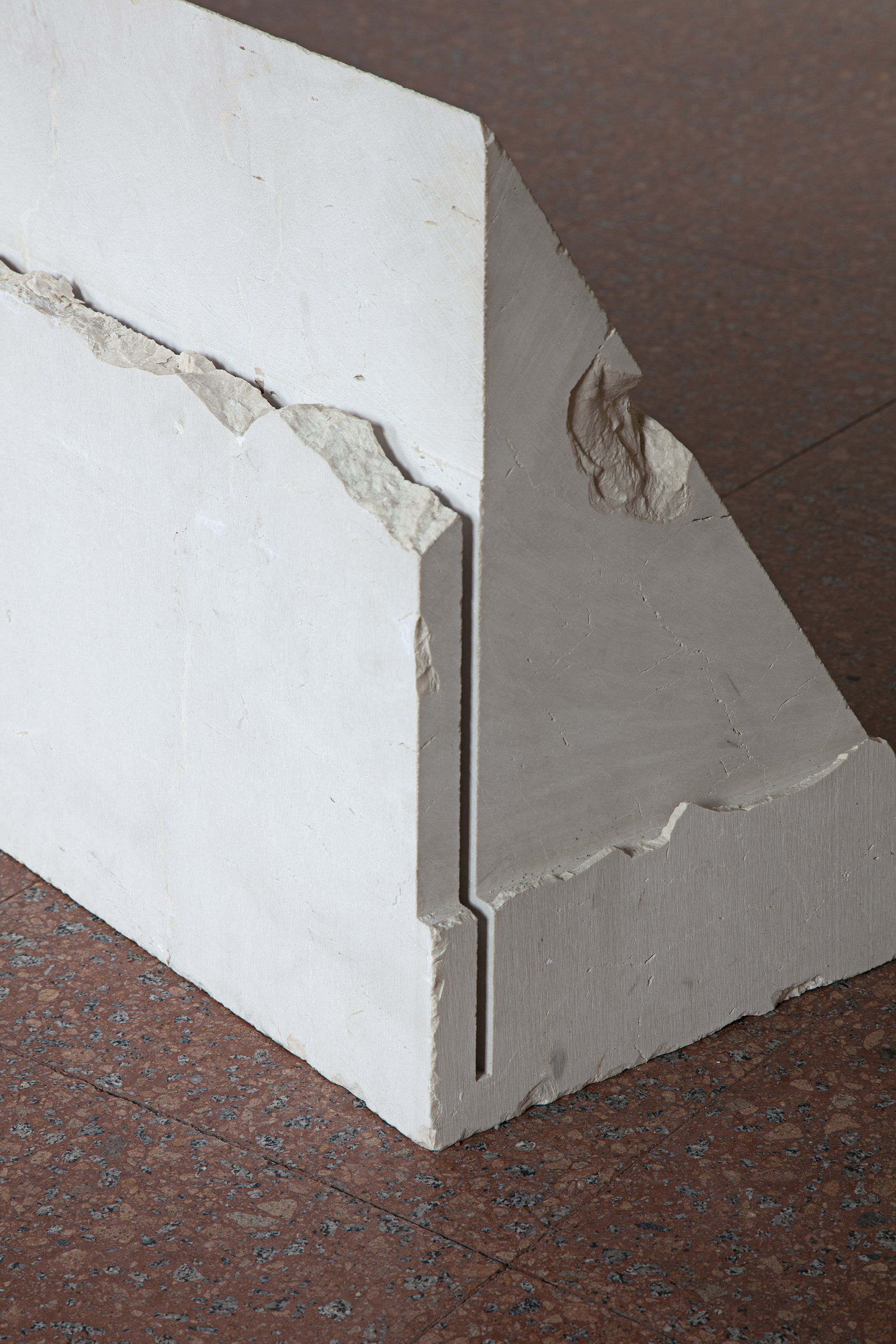 8 – 9. Il Quarto Stato (Carrara Marble and Botticino with Partial Cuts), variable dimensions, 2015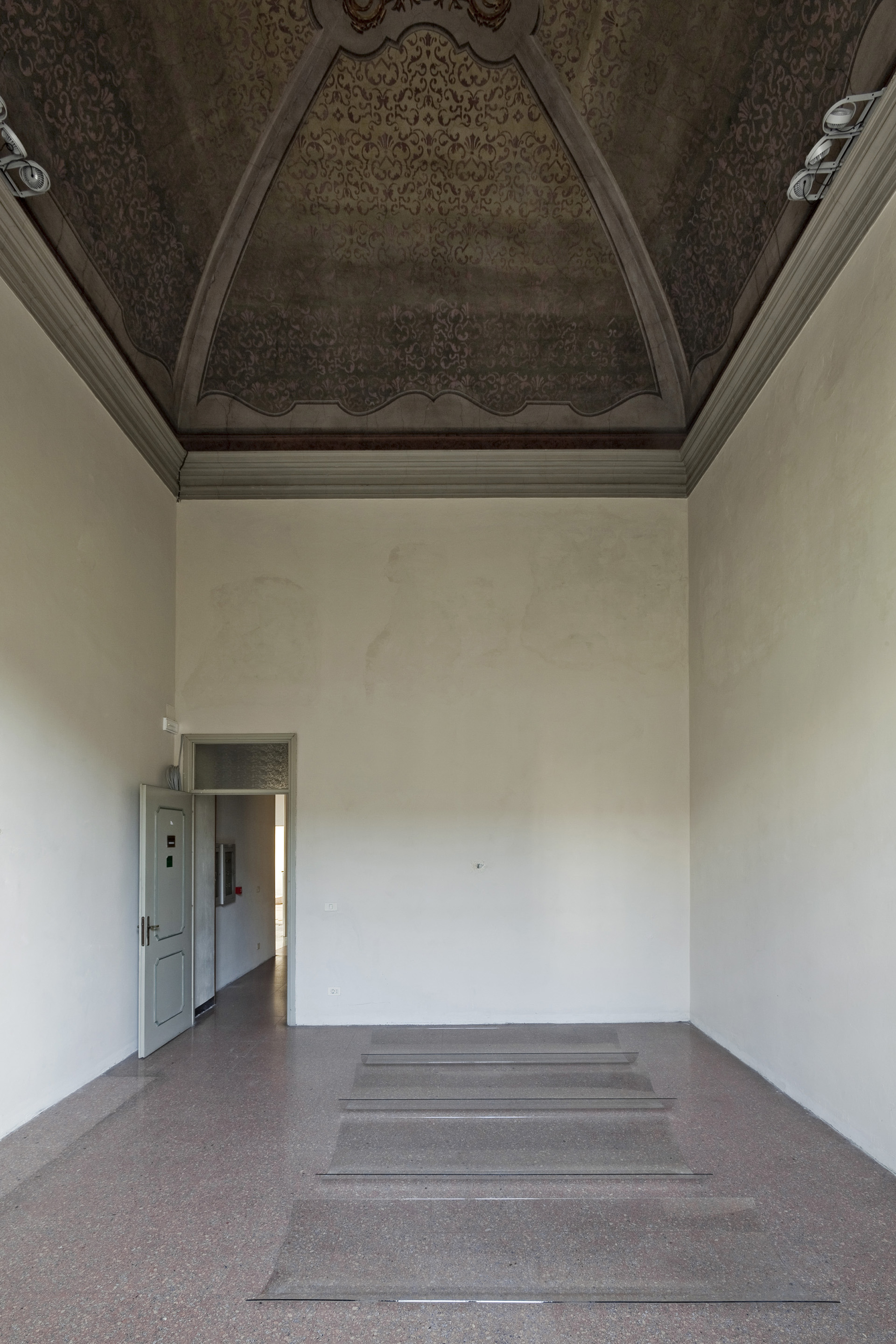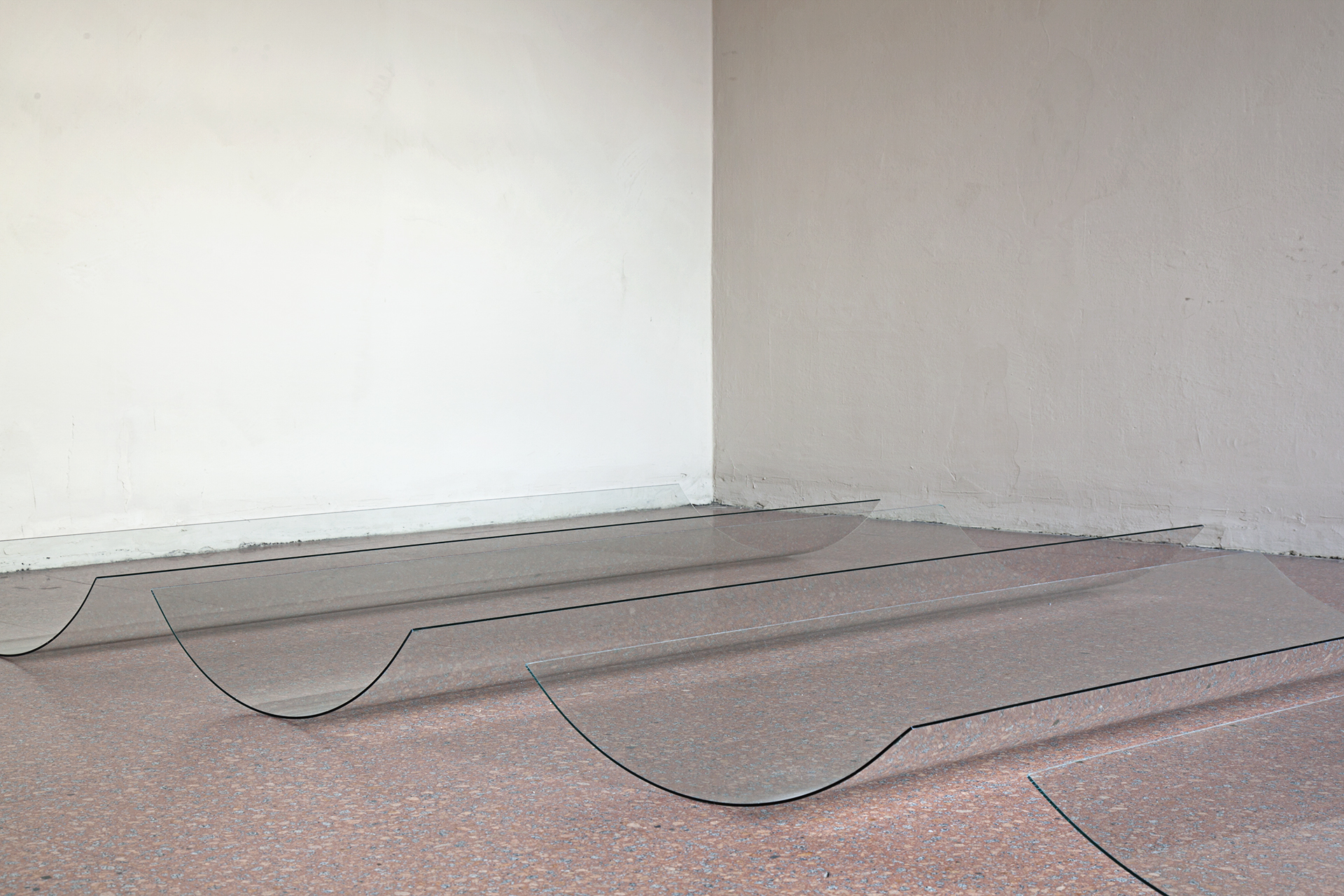 10. Il Quarto Stato (Glass Sheets in Various Lengths), variable dimensions, 2015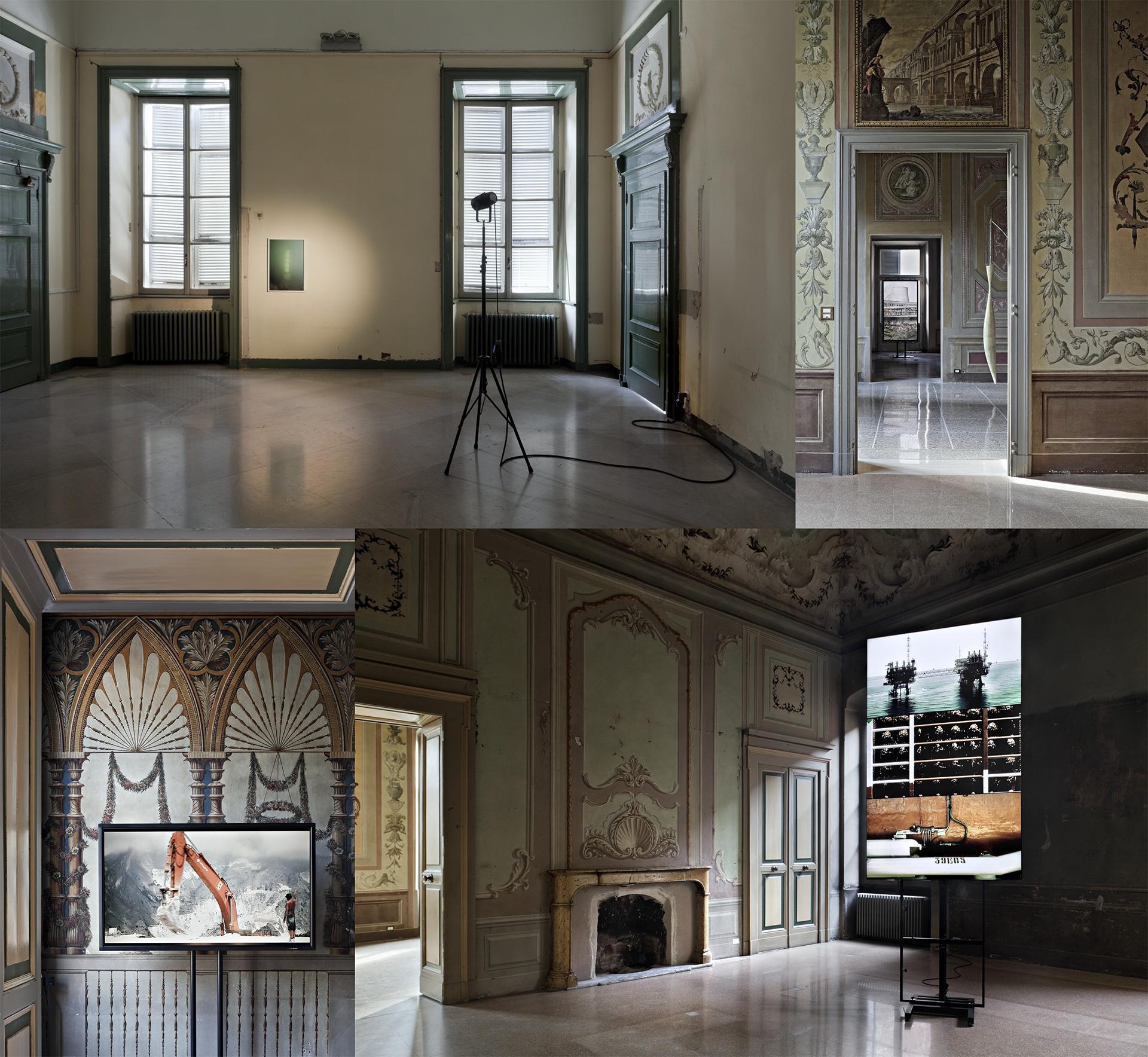 Views of Work 11 – 17 by Yuri Ancarani and Michael Sailstorfer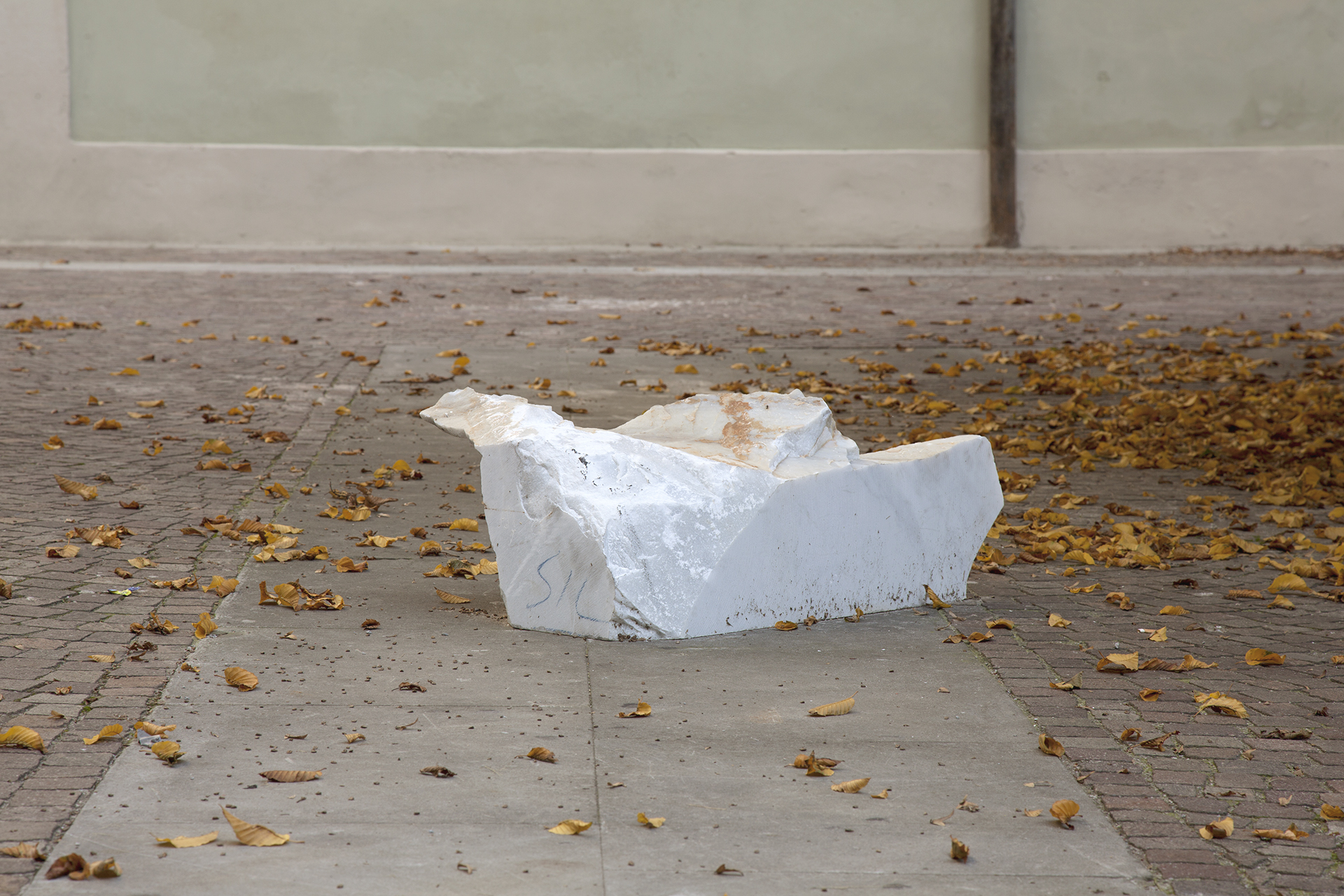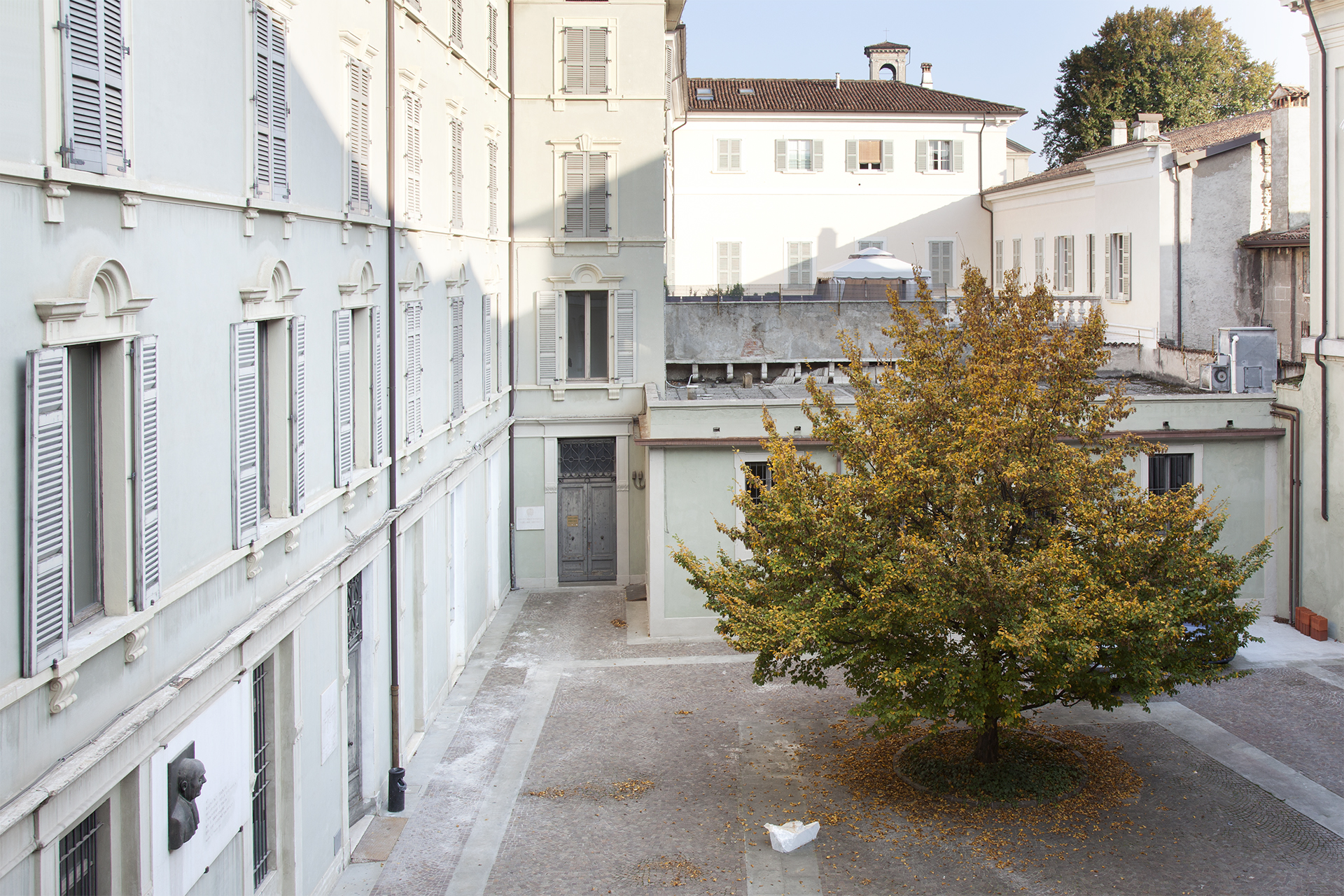 18. Il Quarto Stato (Botticino with Partial Cuts), 50 x 35 x 35 cm, 2015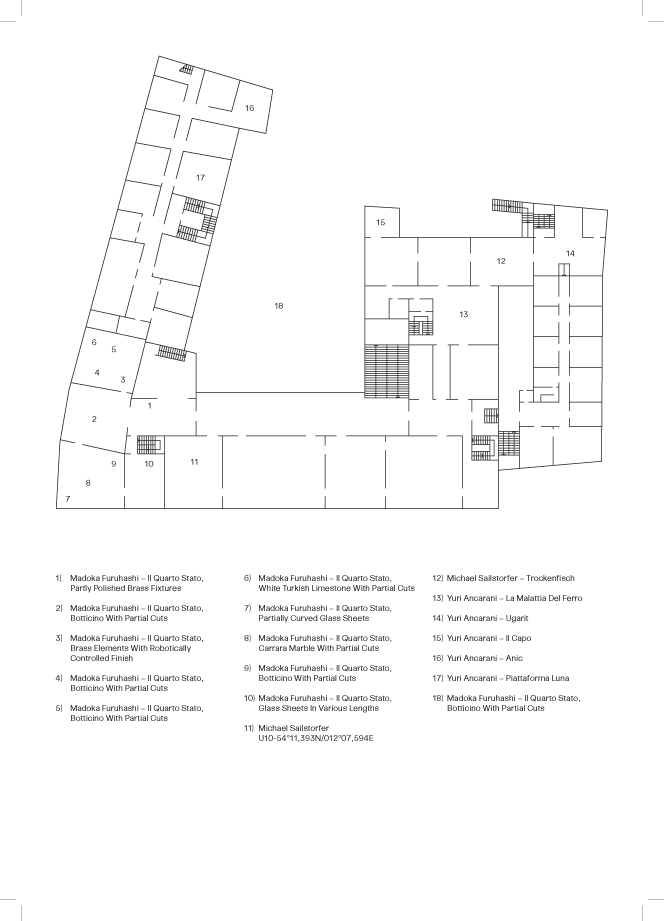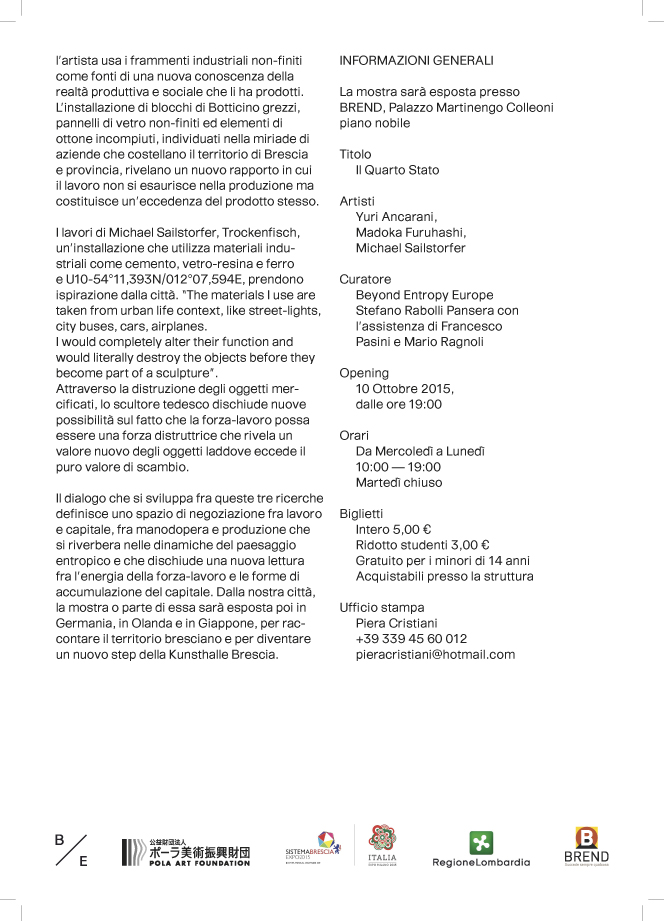 Madoka Furuhashi: Il Quarto Stato
10 Oct — 31 Dec 2015
Palazzo Martinengo Colleoni, Brescia IT
Curated by Stefano Rabolli (Beyond Entropy UK),
alongside works by Yuri Ancarani (IT) and Michael Sailstorfer (DE).
Special thanks to Paolo Franceschini,
anonymous workers and Pola Art Foundation (JP) for their generous support.
Photographed by Germano Borrelli.
In the summer of 2015, I received an invitation from curator Stefano Rabolli to Lombardi, Italy in order to seek for the potential to work on a project. In consequence, I stayed the following 5 months in Brescia, the city which is known for manufacturing firearms or producing marbles. The installation was made in collaboration with local manufacturing and quarry workers, to whom I asked to take temporary work stoppage. In the coinciding exhibition, I displayed the resulting set of fragmentary articles in suspension, in state between materials and products. The project is named after Il Quarto Stato, 1901 painting by Giuseppe Pellizza da Volpedo that depicts farmers on strike.
Il Quarto Stato 展
2015年10月10日 — 12月31日
Palazzo Martinengo Colleoni, ブレーシャ IT
キュレーター| ステファノ・ラボリ(Stefano Rabolli、Beyond Entropy UK)
ほかに、ユリ・アンカラーニ (Yuri Ancarani IT) および
マイケル・セイルストーファー (Michael Sailstorfer DE) が参加。
協力|ポーラ美術振興財団およびパウロ・フランチェスキーニ、匿名のワーカーの皆様
写真|ジェルマーノ・ボレリ(Germano Borrelli)撮影
2015年初夏、キュレーター、ステファノ・ラボリより招聘を受けイタリア、ロンバルディア州を訪れた。後の五ヶ月間を過ごしたブレーシャは、大理石の産出や銃器製造などで知られる。制作したインスタレーションは、いくつかの工場と、そこで労働に従事する人々とのコラボレーションをもとに、通常なされる作業工程を延期していただくことで、結果生じた資材と製品の中間物の集合からなる。ジョゼッペ・ペッリッツァ・ダ・ヴォルペドによって1901年に制作され、大規模農場のストを描いた Il Quarto Stato より題を借りた。


© 2016 Madoka Furuhashi; Yuri Ancarani, Michael Sailstorfer and Galleria Zero, Milan for for images including work numbered 11 – 17; plus Beyond Entropy.
© 2016 古橋まどか、および 11 – 17番の作品群についてユリ・アンカラーニ、マイケル・セイルストーファー、ガレリア・ゼロ(ミラノ)、加えてBeyond Entropy